Beyoncé Thanks Her Fans, Family and Friends after Successful Launch of Her Ivy Park x Adidas Collaboration
In a recent post on social media, Beyonce thanked her fans for supporting and buying the "Drop 1" of her new Ivy Park x Adidas Collection.
Going into a venture or a business can be daunting. It requires consistency, dedication, smart work,and a combination of various factors, most notably the loyalty of fans and lovers.
It is without a doubt that Queen Bee, as she is fondly called, is excited and grateful to her fans, family, friends and loyal supporters.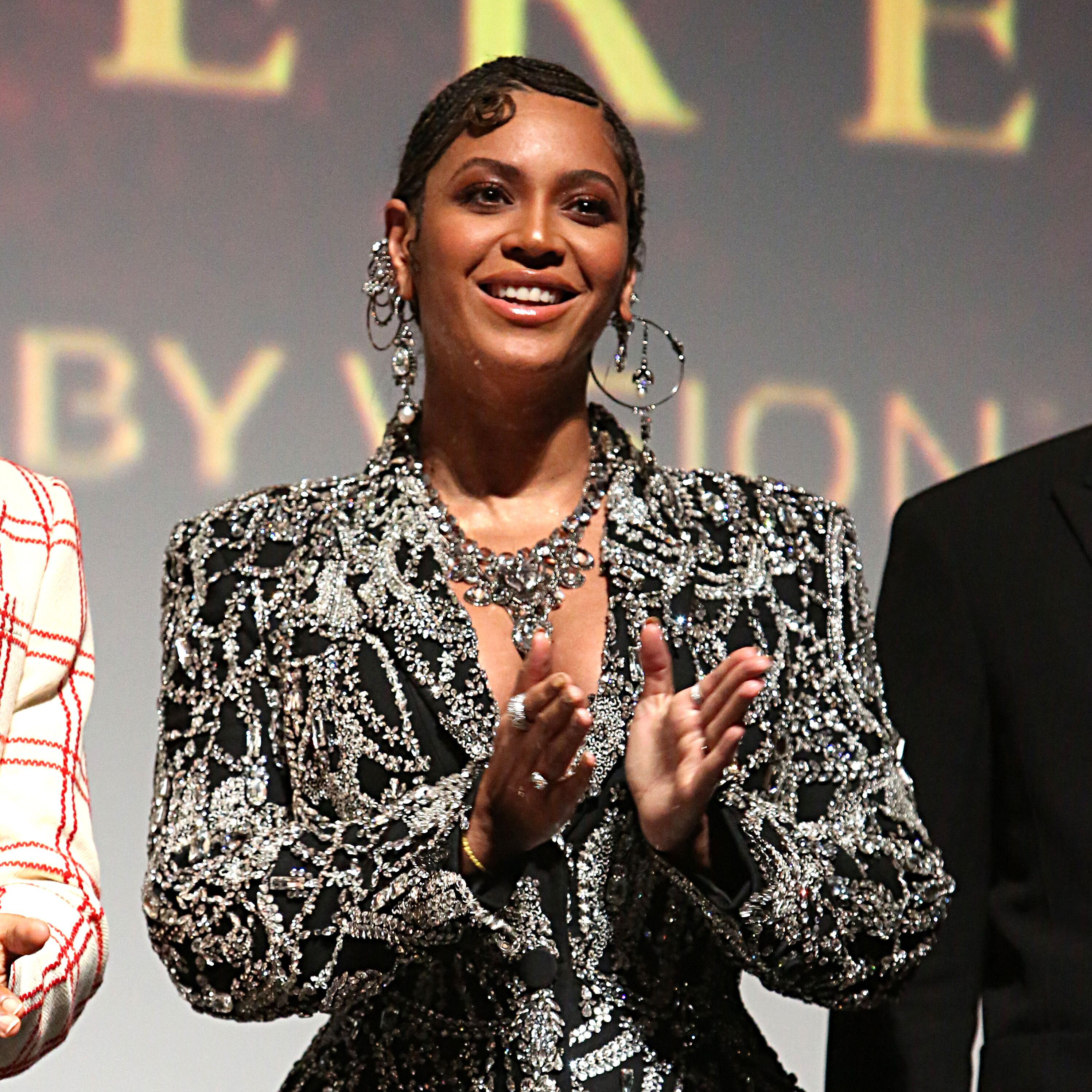 Beyoncé's Adidas x Ivy Park collection sold out fast after debuting this weekend; and the singer is thanking all the people that made it happen.
Beyonce shared an up-close picture of herself spotting a silver-tone Adidas grill on her incisors, and she thanked the fans for supporting and believing in her, irrespective of the situation. She captioned the post:
"I want to say a huge thank you to all of the incredible human beings who stood in those long lines in the snow and rain. All the beautiful people who waited in the waiting room online. All of the friends and family who took the time to film videos and dress up in the unboxing."
The post also had a video of the mother of three dancing and acting goofy while wearing different clothes from the Ivy Park Collection.
The video showed her dancing and laughing to Run DMC's song "My Adidas" in maroon, white, and orange pieces, which included bodysuits, coats, pants, shorts, tops, pull-overs, and sweaters.
Beyoncé initially launched her Ivy Park label in 2016.
She also twerked and whipped her hair back and forth as she danced around in Adidas sneakers and Ivy Park sock stilettos. Her Loyal Bee Hive supporters took to the comments section to appreciate her humility and love.
Some wished her well, saying this was just the beginning. Celebrities and friends of Queen B also commented on the video. Someone wrote:
"This is the best post that ever happened on the internet."
Live on https://t.co/SDScvRTZ6p 12 PM PST pic.twitter.com/ozhQd1chIx

— BEYONCÉ (@Beyonce) January 17, 2020
The new Ivy Park x Adidas collection is "drop 1" in a series of many to come. Items from the collection are in a color palette featuring solar orange, maroon, and cream hues.
Beyoncé initially launched her Ivy Park label in 2016 with the British fast-fashion retailer Top Shop. However, the partnership did not sail through due to sexual allegations made against the Top Shop owner, Philip Green.
However, in April 2019, she started getting in touch with Adidas about a relaunch, and earlier this month, she started advertising and calling people's attention to the new package.
Beyonce already gifted a slew of her A-list friend's portable trunk closets of the Ivy Park, and they love it. Ellen DeGeneres, Kelly Rowland, Hailey Bieber, Resse Witherspoon, and Ciara are some of the celebrities who got a gift from the "Formation" singer.