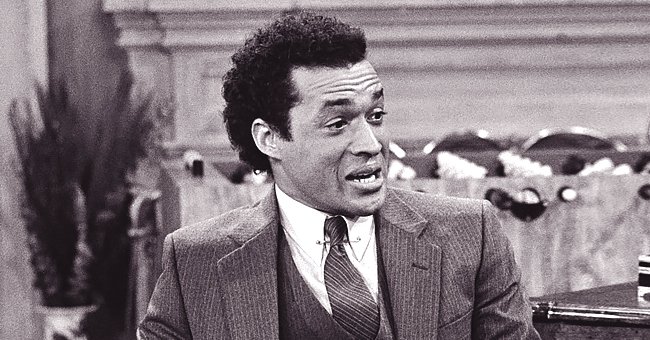 Getty Images
Franklyn Seales Is Remembered for His Role in 'Silver Spoons' - Here's a Look at His Final Years before His Death at 31
Stage and television actor Franklyn Seales lived a stellar life before he passed away at 31 years old. He is best remembered for his role in "Silver Spoons."
The actor also appeared in the hit movie, "The Onion Field," as shown in his IMDB profile. But it was on the NBC sitcom, "Silver Spoons," that he played his notable role as the finicky business manager Dexter Stuffins.
Seales was born in the Carribean Island of St. Vincent. His family, including his seven other siblings, emigrated and settled in New York City.
Franklyn Seales at the NBC Television Affiliates Party on May 12, 1985 at the Century Plaza Hotel in Century City, California. | Photo: Getty Images
FROM PAINTING TO ACTING
He planned to study art, but he was discovered as a promising actor by John Houseman. Seales was helping his friend, who auditioned for a role in Romeo and Juliet.
Seales was into painting, but he signed into a full scholarship at Juilliard. Instead of painting, he studied acting under Houseman's Acting Company in the 1970s.
His first big break was the television drama "The Trial of the Moke" in 1978. He portrayed the role of Lt. Henry O. Flipper, the first black graduate of West Point.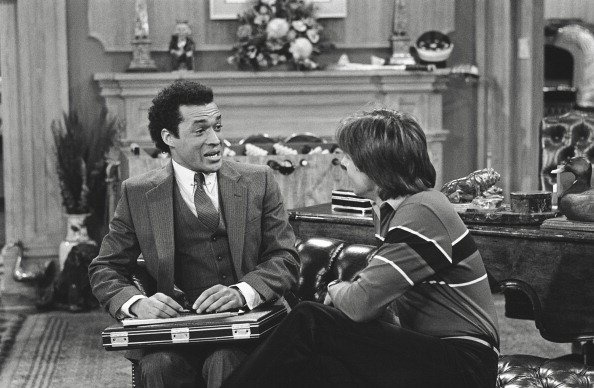 Franklyn Seales as Dexter Roosevelt Stuffins and Joel Higgins as Edward W. Stratton III from "Silver Spoons." | Photo: Getty Images
MORE TELEVISION WORKS
During his glorious days as an actor, he played several roles. His other television works were the "Hill Street Blues" and "Amen."
Aside from acting on TV shows, Seales also got into theater. He joined L.A. Classic Theatre Works in Los Angeles and in productions such as "Conversation at Night With a Despised Character."
Seales's last acting stint was the Mark Taper Forum in October 1988 called "Nothing Sacred."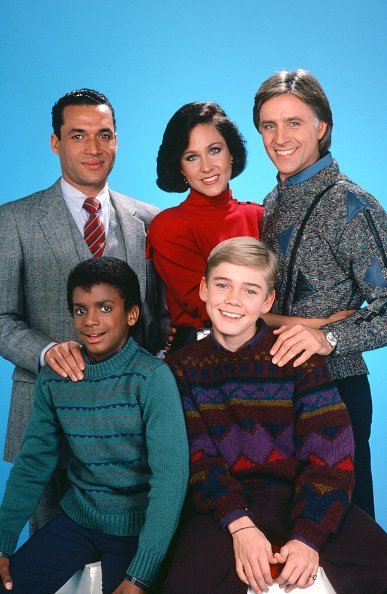 Alfonso Ribeiro as Alfonso Spears, Ricky Shroder as Ricky Stratton, Franklyn Seales as Dexter Stuffins, Erin Gray as Kate Summers Stratton, and Joel Higgins as Edward Stratton III from "Silver Spoons." | Photo: Getty Images
UNTIMELY DEATH
Also under his belt as an actor were The "No Place to Be Somebody's", "Hamlet" in Charles Marowitz drama, "Babbitt" and "Oh Dad Poor Dad," as reported by LA Times.
Sadly, after years of performing, Seales got infected with AIDS. The famous stage actor known for his versatile performance died in his home in Brooklyn.
His sister, Deborah Richardson, broke the news saying that complications caused by AIDS resulted in his death. Seales was said to be unable to work regularly for several months prior to his passing.
Seales's last acting stint was the Mark Taper Forum in October 1988 called "Nothing Sacred." His final performances also include a role in an adaptation of Ivan Turgenev's "Fathers and Sons."
His family had the actor cremated. His ashes were scattered in the Caribbean Sea, as reported by Find A Grave.
Another actor who died at an early age was Darren Robinson, who was known as Buffy of the Hip-hop group "Fat Boys." Robinson suffered lymphedema. He passed away at 28 in 1995 due to a heart attack, leaving behind left his young son.
Please fill in your e-mail so we can share with you our top stories!