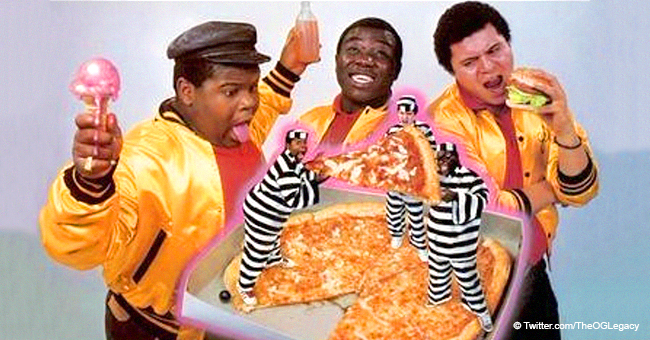 Remember Rapper Buffy from 'The Fat Boys'? He Died Young & Has Grown Son with Controversial Rapper
Darren Robinson, the rapper best known as Buffy of the hip-hop group the "Fat Boys," sadly passed away when he was only 28 years old, but he left behind a son.
"Fat Boys" made a meaningful impact in the music industry at the time as their first album, titled after their group name, went gold. Their next two albums also sold millions of copies.
Buffy was the beatboxing member of the group that controlled most of the rap game in the '80s with top-chart songs sing "Wipe Out," "Fat Boys," "All You Can Eat," "The Twist," and more.
Buffy and Queen Pen's relationship was involved in serious controversy.
BUFFY'S PASSING
As the group name suggests, the "Fat Boys" were overweight. In Buffy's case, it was the reason for both his successful career and his death as he suffered from lymphedema and, in 1995 weighing 450 pounds, the man had a heart attack and died.
Even though he was very young, Buffy managed to have a son and even spent some years with him before his passing. His child name is Quinton Robinson, and not only his father but also his mother was a legend in the hip-hop world.
DETAILS ABOUT THE RAPPER'S SON
Quinton's mother is none other than '90s rapper Queen Pen. Their relationship was involved in serious controversy as it was initially reported that she gave birth to Quinton when she was only 15 years old – meaning that she was still a minor.
Buffy, on the other hand, reportedly was a 23-year-old adult already. However, Quinton himself refuted those allegations and said that his mother was 17 when she gave birth while his father was 20, so both of them were legal minors.
QUEEN PEN'S LIFE
Queen Pen's life was filled with ups and downs, unfortunately. She struggled to raise her five children and got "caught up in the streets." Thankfully, she pulled herself up and is doing better nowadays.
At the moment, Quinton is a 27-year-old rapper who is trying his best to make a name for himself in the music industry. The man, who goes by the name of Q NHannaz, often pays tribute to his parents on social media.
Please fill in your e-mail so we can share with you our top stories!