Inside Terry Crews' 30-Year Marriage to Rebecca King Who Always Stays by His Side
Actor, Terry Crews, and his wife, Rebecca King, have a larger-than-life love story. They have gone through the good and the bad together, with a marriage license, dating back three decades to show for it.
Hollywood Terry Crews, has lived through a lot with his wife of thirty years, making theirs a model marriage. However, it has not always been rosy for the lovebirds, as they have hit rock bottom severally in their life together, but their love always prevailed, getting them back on their feet each time.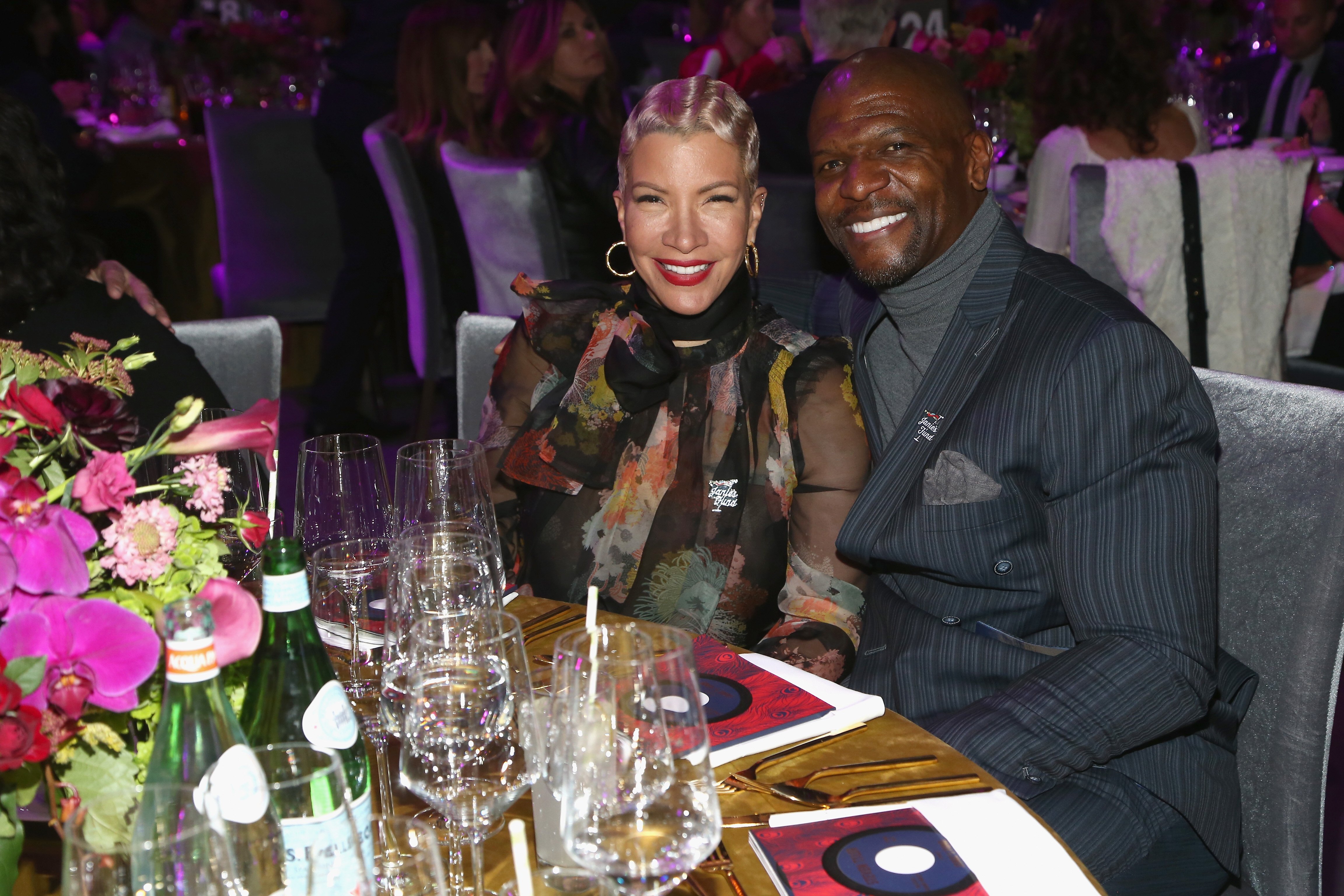 TERRY CREWS' LIFE
The former NFL defenseman was born in Michigan on July 30, 1968. He attended the Flint Southwestern Academy, Michigan, before moving on to the Interlochen Center for the Arts on scholarship. 
The actor soon earned a full football scholarship to Western Michigan University, majoring in arts while playing football for the school team as a defenseman. During his term as an NFL player, the athlete proved himself a force to be reckoned with, bagging several victories in the league, and retiring in 1997.
Two years later, Terry Crews made his showbiz debut with the 1999 TV action competition, "Battle Dome,' and went on to star in his first movie, "6th Day," the next year. After shining in several small roles, he finally landed a recurring role in the comedy, "Everybody Hates Chris," as Julius.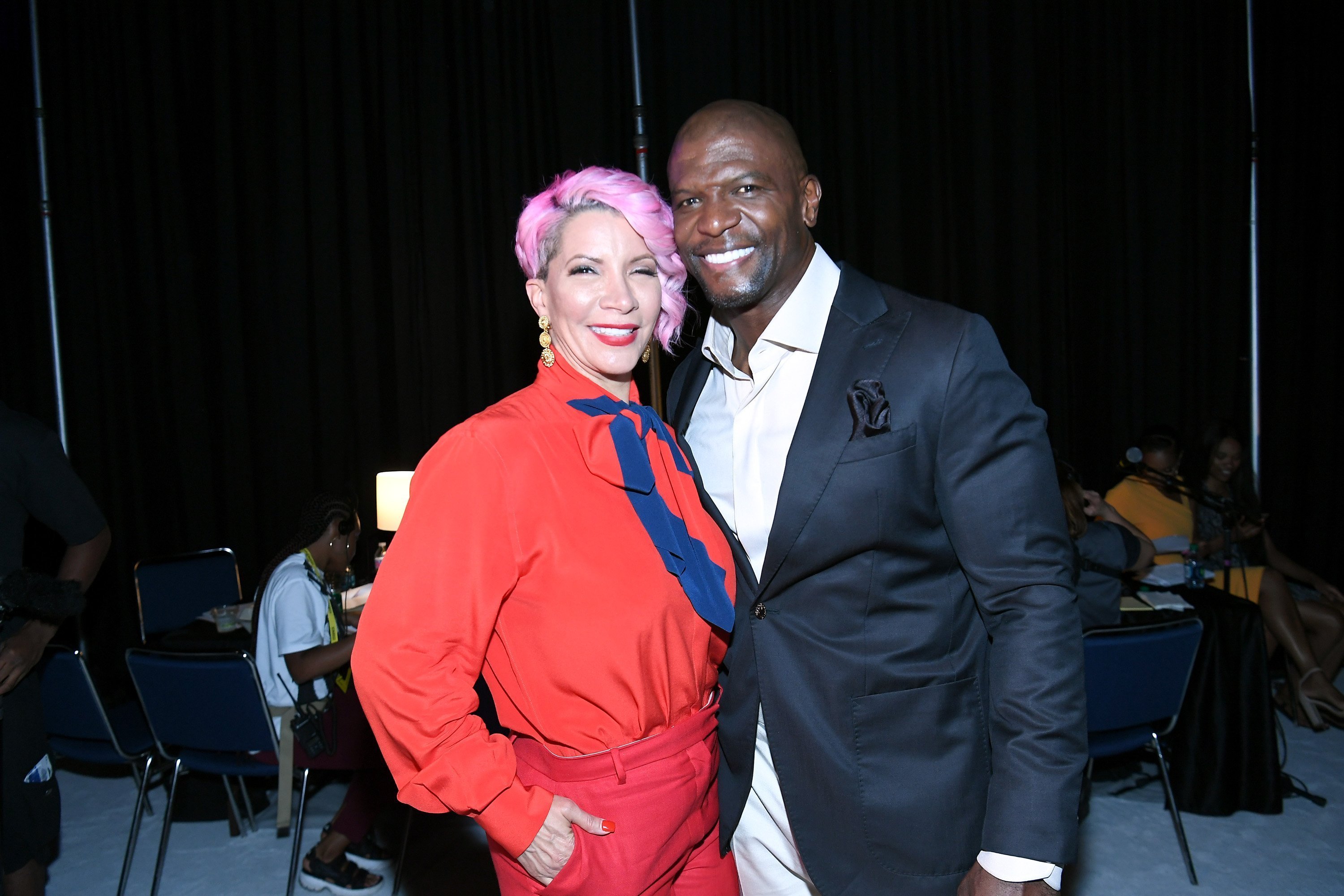 He has since starred in "White Chicks," "Balls Of Fury," "Get Smart," "Terminator Salvation," "Deadpool," and "The Expendables," among others. In addition, the 52-year-old delved into reality television, along with his entire family, on the BET show, "The Family Crews." 
Later, the former journeyman assumed television hosting duties in shows like "Who Wants To Be A Millionaire," "America's Got Talent, and "Ultimate Beast Master." Notwithstanding his numerous ventures, Terry Crews' "Old Spice" appearances as the commercial's spokesperson is his best-known work to date.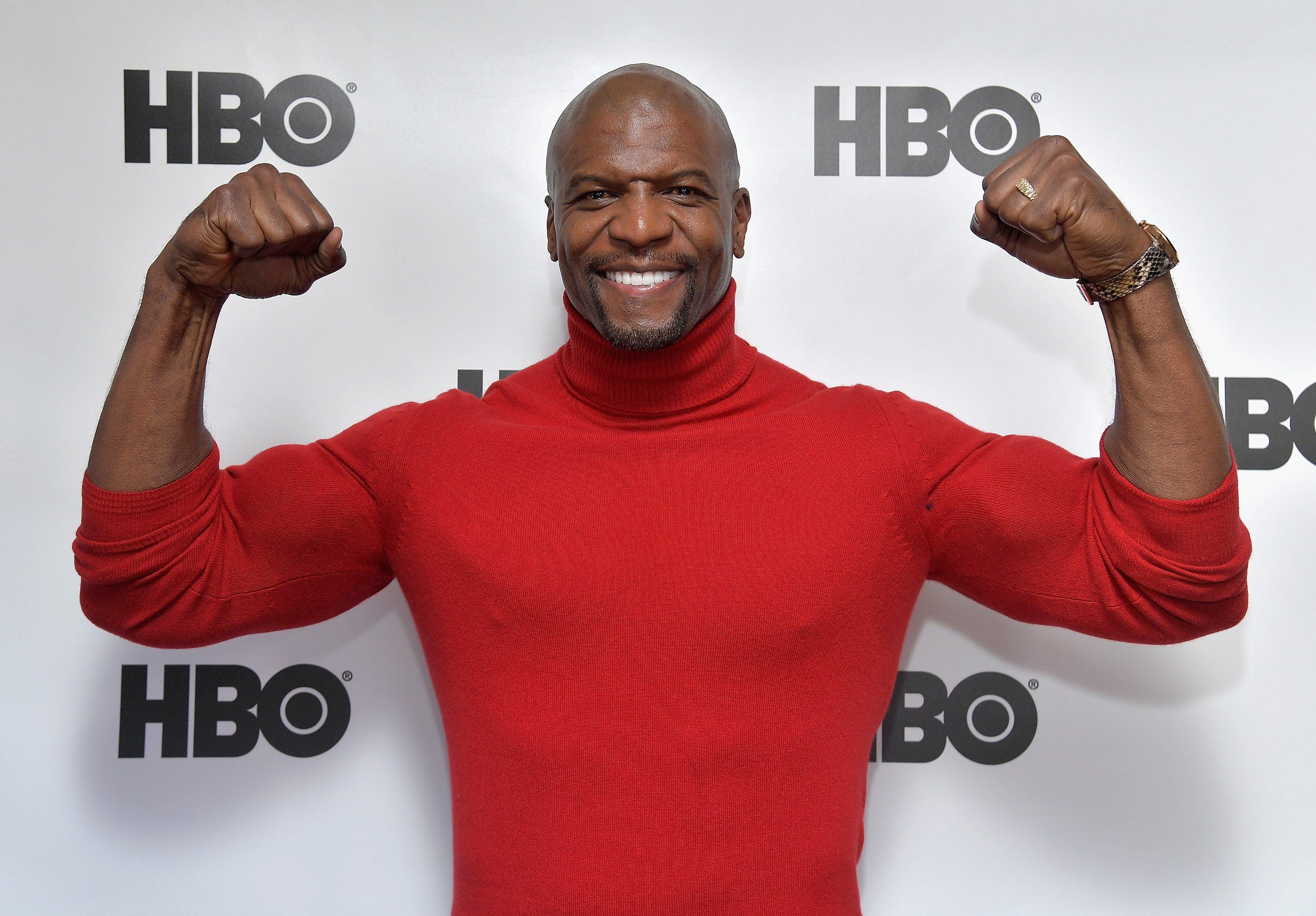 TERRY CREWS' MARRIAGE TO REBECCA
The legend met his wife while attending the West Michigan University. According to Terry crew's wife, Rebecca Kings, he "almost got stuck in the friendzone" because he was too nice. However, the sparks soon developed between them, and on July 29, 1990, they did their nuptials.
In his book, "Manhood: How To Be A Better Man, or just live with one," the icon detailed how adopting questionable vices during his early rise to fame had almost ruined his marriage. He wrote:
"My wife was literally like, 'I don't know you anymore, I'm out of here.' That changed me."
After working on himself, the duo overcame their differences, and have lived happily together ever since.
WHO IS TERRY'S WIFE?
Rebecca King-Crews is an American actress and gospel musician born on December 24, 1965. As an actress, she has made many stage appearances, while also starring in TV programs like, "E! True Hollywood Story," "The Mo'Nique Show," and "The Family Crews."
The television personality's singing career dwells within the gospel genre, with singles like, "Can I Stay," for which she is best known. While in high school, the songstress ventured into modeling and won the Miss Gary Indiana beauty contest before proceeding to college.
Being a Christian, coupled with the 54-year-old's long-lasting marriage, she stands as a role model to many, highly sought after to deliver motivational speeches around the globe, thus adding "motivational Speaker" to her profile.
TERRY CREWS KIDS
Before her marriage to the NFL star, Rebecca had a daughter, Naomi, whom she birthed at a young age. The actor raised the child as his own, in addition to their four children together.
Terry Crews family comprises five adorable kids, and two loving parents, all of whom got featured in the family's BET reality series. The "America's Got Talent" host and his wife are parents to daughters, Naomi, Azriel, Whynfrey, Tera, and son, Isaiah Crews.
Their daughter, Azriel, has followed in her parent's paths, becoming a singer and an actress, with roles in "I Ship It" and "High Maintenance." The lovebirds are also grandparents to Naomi's daughter, Miley.
THE KEY TO THEIR SUCCESSFUL MARRIAGE
As the major players in one of the most stable marriages in showbiz, one recurring question the couple is faced with daily is how they have made their marriage work for three decades.
The mother of five once revealed that the key to a successful marriage was marrying one's best friend. However, her husband seemed to have other opinions, alluding their marital success to freedom and choice. He explained:
"We really opened up that way and made sure that our marriage was all about freedom, and that we choose to be together, not we have to be together. You show up, make the choice. It's a choice."
Seeing as freedom and choice were the substance of every successful friendship, the pair's marriage was undoubtedly built on friendship, like Terry's wife rightly said.