Christie Brinkley Says She Has to Undergo Surgery for DWTS Arm Injury as It's Not Healing Fast Enough
Christie Brinkley has an upcoming stint as the ringmaster at the Big Apple Circus. Since the model's previous injury sustained on "Dancing With The Stars" isn't completely healed, she will undergo surgery first.
Last year, Christie Brinkley's daughter Sailor took over from her on "Dancing With The Stars" after she fell and broke her arm during rehearsal. 
The model's arm is still in the process of healing. Since the injury is giving her problems, Christie shared that she will be receiving PRP on Friday to help the healing process along, as she said during an interview:
"I'm going to get PRP, and some sort of manipulation to my shoulder, my wrist and my thumb, because it's still healing, but not fast enough."
PRP refers to platelet-rich plasma, which is believed to accelerate healing by means of injected the plasma into damaged tissue.
As ringmaster, Christie would have to use her arms extensively, and currently, the best she can muster is to lift her injured arm with the good one and hold it up.
The love in @SeaBrinkley 's eyes for her daughter made me tear up. The moment @SBrinkleyCook whispered "this is for you" before she danced... loved having time with these three after tonight's premiere. @iamValC — see the interview tomorrow on @GMA pic.twitter.com/Ll6o3mrFk9

— Ginger Zee (@Ginger_Zee) September 17, 2019
The 65-year-old previously had PRP done on her hip when she starred in "Chicago: The Musical" and said that it worked wonders for her. 
Christie will celebrate her 66th birthday early next month. For her milestone birthday last year, Christie started celebrations early with a party held in her honor at the Gramercy Park Hotel.
However, Christie joked that she would be "turning 50 for the 15th time," and added that age is but a number.
The model only pays attention to her "spirit age," which she says is younger than her biological age and it includes everything from the way you move to your level of appreciation, as she added:
"It's your energy, your aura and that's your true age. Not that other arbitrary number."
When it comes to her ageless beauty, Christie credits her vegetarian diet and the use of Ultherapy treatments and the injectable Xeomin for her frown lines. The model also recommends "lots of laughter" to stay young.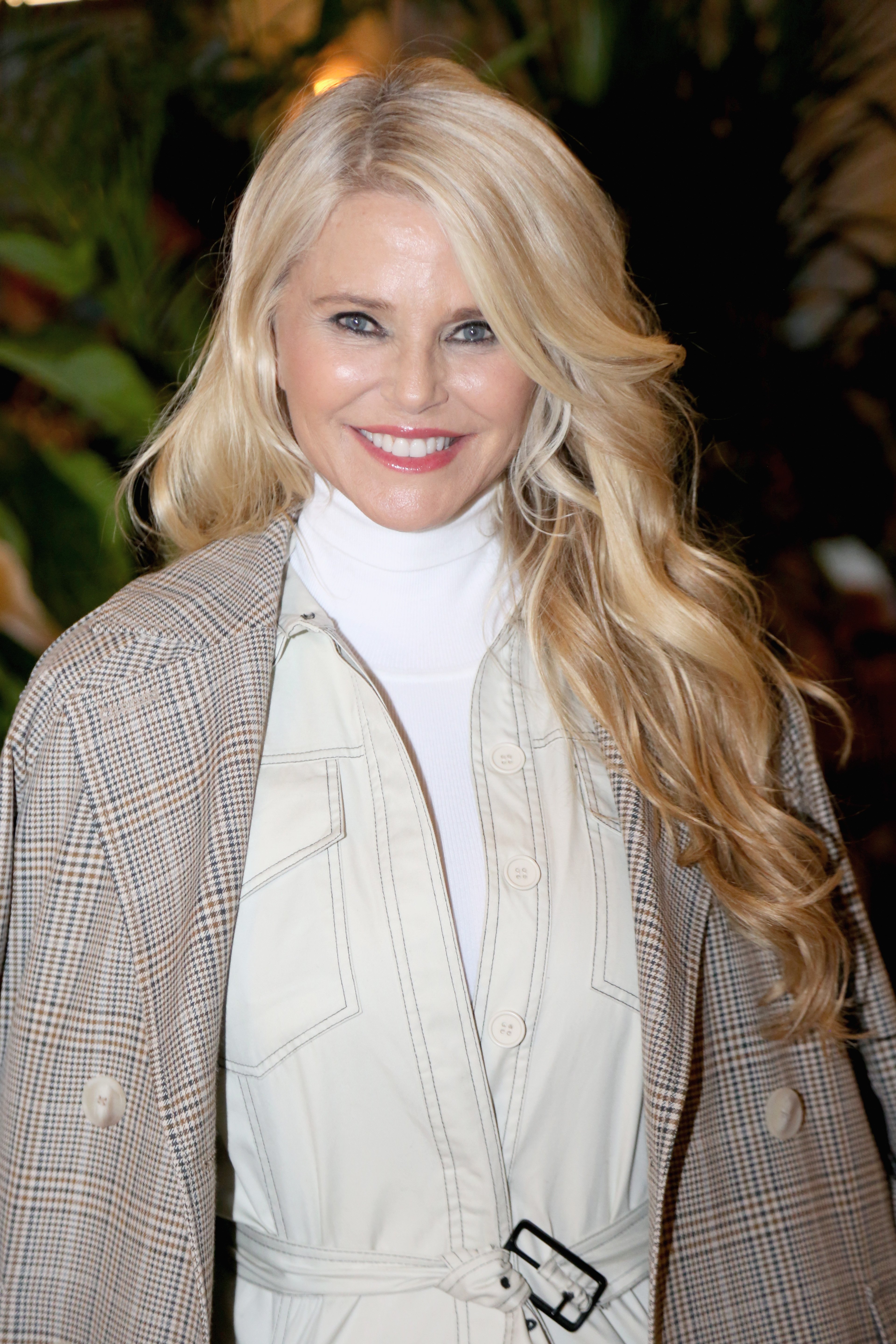 Shortly after Christie Brinkley broke her arm last year, talk show host Wendy Williams accused her of faking the injury. According to Wendy, Christie "plotted" to give her daughter's modeling career a "leg up."
In line with Christie's views on life, she responded to Wendy's allegations by saying that it's "more fun to be kind," and posted proof in the form of x-rays and pictures of her in the hospital with a cast arm.