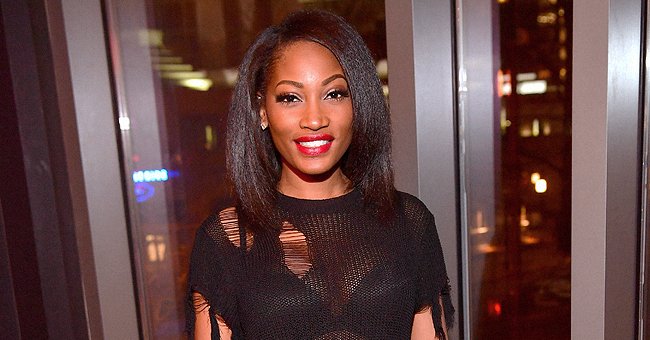 Getty Images
Erica Dixon of LHHATL Fame Posts Cute Pic of One of Her Twins with a Lollipop
Erica Dixon is a proud mom who doesn't mind flaunting her kids online. She newly posted on the gram an image featuring one of her kids as she enjoyed candy time.
The 34-year-old welcomed a set of twin girls, Embrii and Eryss last year, and she has since serenaded the young beauties on her social media page. The post read:
"Let Breezy taste a lollipop and boy the battle I had getting it back."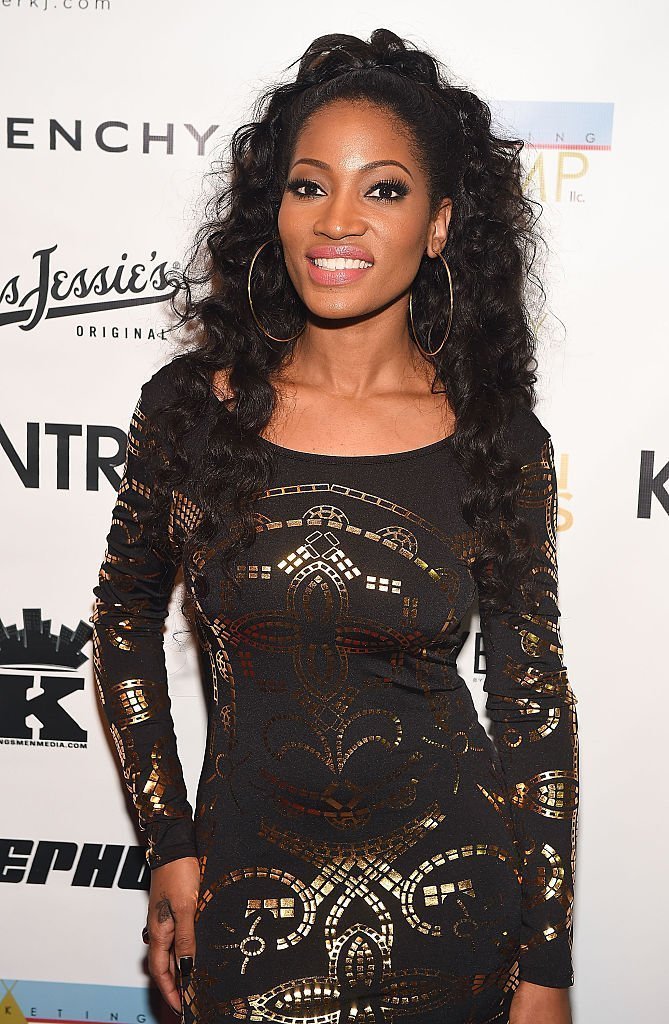 Erica Dixon at Fashion Jams on Nov. 19, 2014 in Atlanta, Georgia | Photo: Getty Images
The on-screen star was being truthful as the post saw one of her little princesses adorned in a pink attire firmly gripping her candy. Several fans had one or two adorable things to say to the proud mother. One fan, @mommy_raised_areal1 wrote:
"Awww gbh love these moments…..first time are everything to a mama."
For a mama like Erica, every moment is unique; this explains why she updated succinctly on her Instagram page after she conceived her girls.
Reports have it that the babies were born with a little complication and needed to receive the required treatment at the hospital.
She never gets intimidated by comments from trolls, especially when it comes to her babies.
After the babies returned home, her excuse for not posting photos of her children was the rigors of handling motherhood with the infants.
Additionally, the on-screen star who shares a teenage daughter, Emani Richardson, with her ex-husband, Lil Scrappy, never misses a chance to show how well all her kids bond. In a post where her older daughter carried her infant sister, Erica wrote:
"I love the way she loves them. The phone calls when she's always still tickle me ...asking, are her babies ok."
Fans couldn't help but gush over the adorable image of the sisters bonding. Even when it's not bonding time for the family, Erica Dixon still shows how much she loves her teenager online.
During Emani's graduation ceremony to her senior year in high school, Erica serenaded her daughter with sweet words. At the same time, she posted tons of photos featuring the youngster in a beautiful outfit.
Emani's dad was also present to celebrate his little girl. He took to the gram to show the smile on his daughter as she genuinely enjoyed the family support around her.
Apart from Erica sharing details of her motherhood journey online, she never gets intimidated by comments from trolls, especially when it comes to her babies. The mother of three slammed a fan who commented on her excluding her children's father from her posts.
Please fill in your e-mail so we can share with you our top stories!