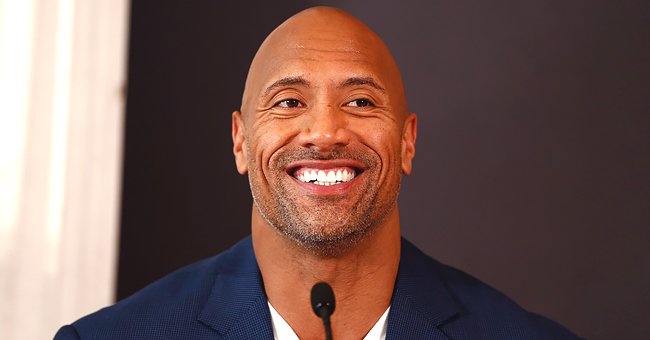 Getty images
Dwayne 'The Rock' Johnson's Smolder Gets Special Mention by 8th Grader Thea Lapham in Her School Play Bio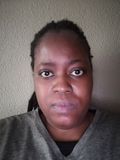 "Jumanji" fans know Dwayne "The Rock" Johnson's smoldering capabilities very well, and recently a young fan honored him for it in her biography for a school play.
Johnson is currently in mourning after losing his father and former professional wrestler Rocky Johnson, but this week, a young fan helped him perk up. On Wednesday, January 22, 2020, the "Jumanji: The Next Level" actor got a shout-out on Twitter from an eighth-grader named Thea Lapham.
The little girl wrote a biography for her school play for "Anne of Green Gables" where she detailed her past musical theater experience. Lapham happens to be Canadian television personality Ben Mulroney's niece.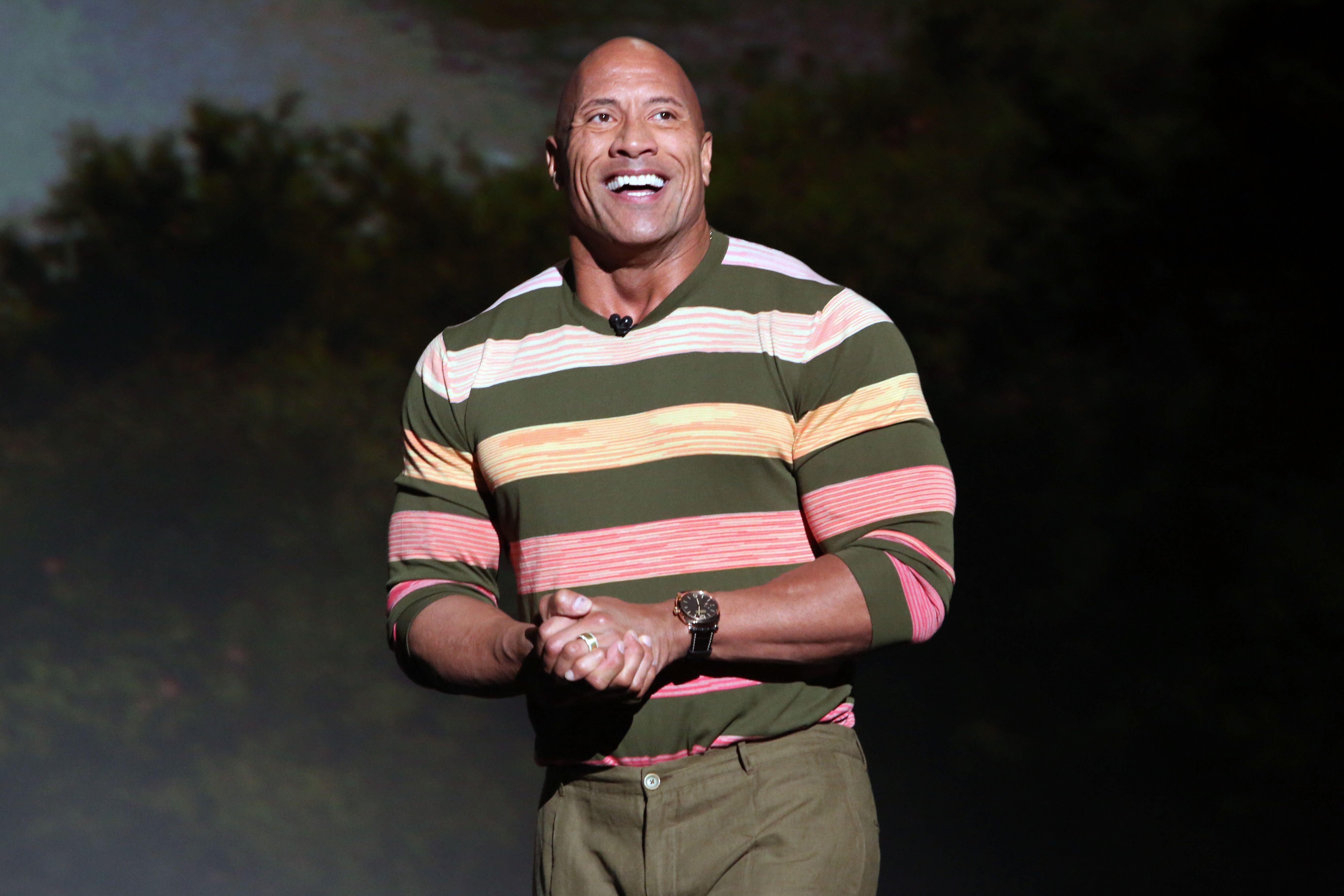 Dwayne Johnson at the Walt Disney Studios presentation in Anaheim, California on August 24, 2019 | Photo: Jesse Grant/Getty Images
Fan thanks Dwayne for smoldering intensity
In her biography, she wrote: "Thea would like to thank her parents for always believing in her, her siblings for always testing her limits (in a good way), her friends for their support." Johnson was mentioned in the next part which continued:
"And last but not least, Dwayne 'The Rock' Johnson for his good looks and smouldering intensity."
Johnson thrilled with fan's shout-out
Mulroney shared the biography on his Twitter and tagged Johnson sharing with him that he might "find the last line particularly interesting." Luckily, the actor picked up on the post and responded accordingly.
He responded to Mulroney writing: "Haha the smolder lives on." Johnson went on to thank the television personality for sharing the post with him and revealed that it had made his day.
Actor responds to fan's bio
He then gave a shout-out to Lapham by asking her uncle to congratulate her on his behalf. Johnson called her "sweet" and "very talented" and noted that he was "so honored to be included" in the biography.
Johnson's "Jumanji" character
On "Jumanji: Welcome to the Jungle" and "Jumanji: The Next Level" the actor plays the role of Dr. Smolder Bravestone. His character is flawless in every way and (you guessed it!) smolders involuntarily much to the pleasure of the female characters he stars with.
Being a parent to two little girls
When Johnson isn't getting shout-outs from eighth-graders, he is playing a fatherly role to his own two little girls. The star is a parent to little Jasmine and Tiana whom he shares with his wife Lauren Hashian.
The actor frequently posts photos of his little girls and fans get to see how he parents them.
Please fill in your e-mail so we can share with you our top stories!