Gabrielle Union's Daughter Kaavia James Looks Tall as She Sits in Her Stroller in New Pic
The internet cannot get tired of Gabrielle Union's cute baby daughter, Kaavia James. The internet sensation's latest picture showed her seated in her stroller, looking much taller and giving her iconic meme face. 
Kaavia's Instagram account continues to buzz, with the child star already having a million followers on the social media platform. Her followers love her posts, and Kaavia never disappoints them. 
In her latest post, Kaavia, who is famed for her shady facial expressions, which has bagged her the nickname, "Shady Baby," sat strapped to her baby stroller, wearing a red wool sweater, and jeans.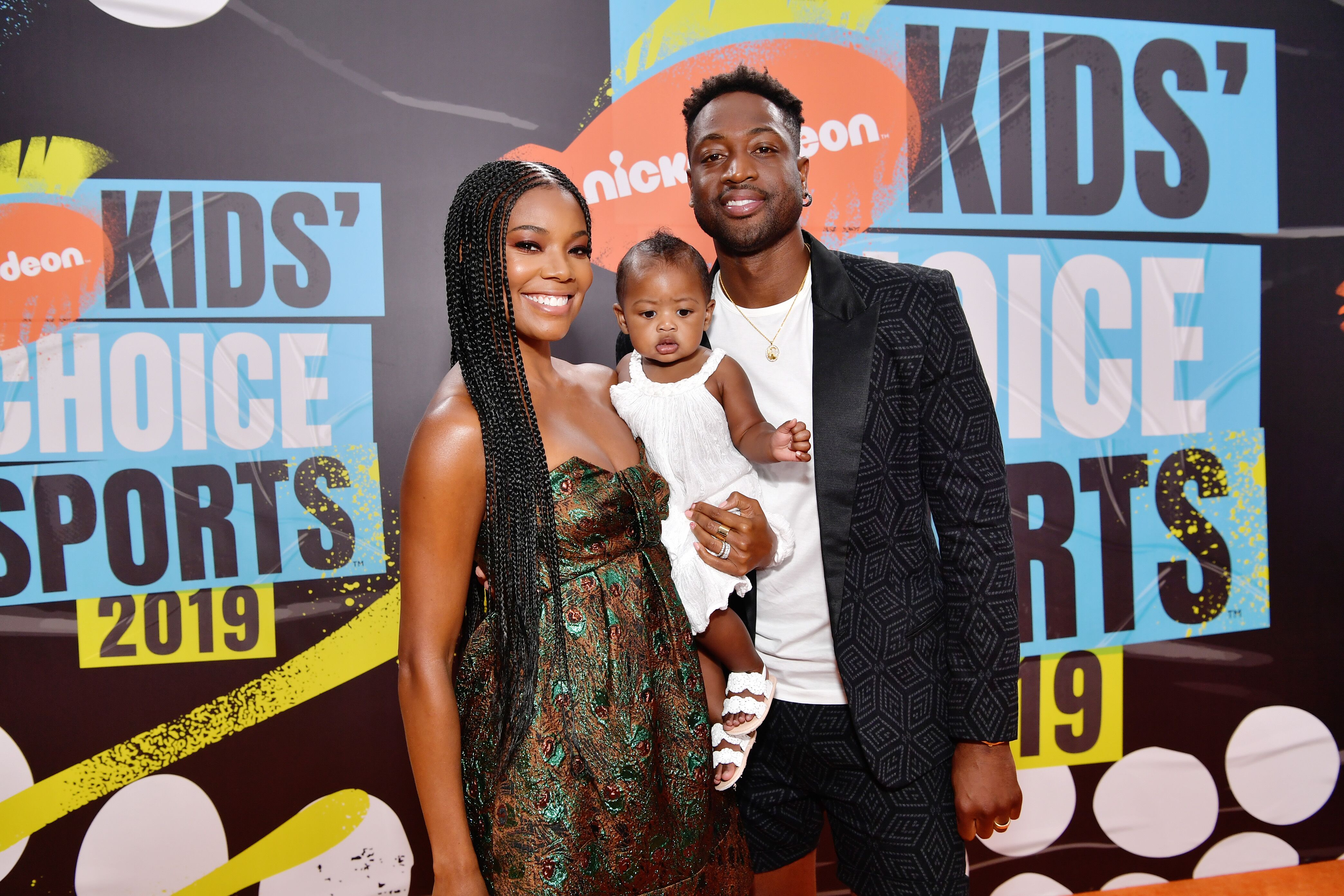 The Shady baby, as usual, looked at the camera, wearing her funny facial expression, giving a look that said she didn't want to be disturbed. Kaavia held firmly to her stroller, suggesting that she didn't want to get up from it.
In the caption to the post, Kaavia, whose account is run by her parents, Dwayne Wade and Gabriella Union, wrote:
"Don't make me get out this stroller! I know I have big feet. Y'all working my last nerve. #Myhandstellthewholestory."
Many of Kaavia's fans commented on her post, with some of them commenting on the 14-month-old's height. One person retorted that the little tot is so tall while another mentioned that she is one gorgeous big girl now.  
Gabrielle Union and Dwayne Wade welcomed Kaavia in November 2018. Kaavia is the couple's first child together and was born via surrogate. The happy couple shared the news of their baby's birth via an Instagram post. 
They named her after Gabrielle's godfather, James Glass, who was also her uncle.
Dwayne Wade shared a photo of himself and Gabrielle as they cuddled Kaavia on the hospital bed. The basketball star wrote an adorable caption to welcome his newborn daughter. 
He began his caption with the lyrics of the song, "Lovely Day" by Bill Withers, before adding:
"A LOVELY DAY. We are sleepless and delirious but so excited that our miracle baby arrived last night via surrogate and 11/7 will forever be etched in our hearts as the most loveliest of all the lovely days. Welcome to the party, sweet girl."
Baby Kaavia's name has a bit of history attached to it. Gabrielle Union shared the tale with fans after one of them asked Dwayne Wade how he and Gabrielle came about the name. 
The basketballer shared a picture of a tattoo of his daughter's name on him. In the caption, Wade said the photo was a throwback to a night in China, when he decided to get Kaavia's name tattooed on him. 
After the fan asked about the origin of Kaavia's middle name, James, Gabrielle Union replied that she and her husband wanted her family represented in Kaavia's name. Thus, they named her after Gabrielle's godfather, James Glass, who is also her uncle. 
Since Kaavia's birth, she has brought joy to her parents, and millions of people all over the world, who always wait eagerly for her new post. She is indeed a miracle baby.