Gabrielle Union's Daughter Kaavia Has a Solemn Expression as She Poses in 'We Can Be Heroes' Sweater
Gabrielle Union's daughter, Kaavia James, showed that she can be a hero too when she stepped out in a "We Can Be Heroes" sweater, wearing a solemn face. 
Enough can't be said about Kaavia James' famous facial expressions, which has seen her become an internet sensation. The cute baby was at it again this time, this time in hero mode, when she stepped out in a lovely sweater in a picture posted by her mother, Gabrielle Union.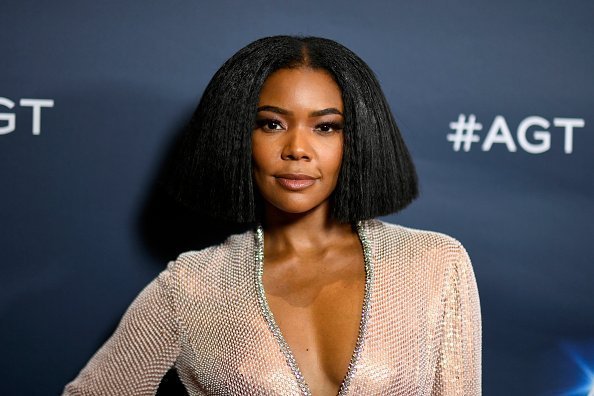 LITTLE KAAVIA IS A SERIOUS-FACED HERO
Gabrielle Union shared a photo of Kaavia wearing a black sweater and a red skirt, which had stars all over it. The adorable baby matched her look with black sneakers. Written on Kaavia's top were the words: "WE CAN BE HEROES."
She was holding a crown on her left hand, while there was a white object on her right hand. As usual, Kaavia wore another funny facial expression, giving a solemn appearance, which her mother noted in her caption, which read:
"We CAN all be heroes. And that faaaccceeee @kaaviajames [emojis]."
Many of Gabrielle's fans shared their love for the photo with likes and comments. One fan said: "Those eyes..she is scrumptious!"
A second fan also said: "Cuteness overload!! She's beautiful!!!!"
PRINCESS KAAVIA
Gabrielle Union's new photo of Kaavia comes after she thrilled her fans with another picture of her cute 1-year-old on National Princess Day, on November 18. In that photo, Kaavia wore a camouflage shirt, which featured pink petals, with her name, "K WADE" on the pocket.
Again, Kaavia looked delightful with her expression, as she opened her eyes wide while giving a sly grin. In Gabrielle Union's caption to the post, she said: "#NationalPrincessDay @kaaviajames I meeeeaaannnn…❤❤??????."
GABRIELLE UNION INSPIRES MELANIN QUEENS
Gabrielle Union also posted an adorable video of Kaavia James running around, with a caption that praised her baby's dark skin. The video featured a smiling Kaavia who was wearing a white shirt with gray pants, which had white dot features. The 1-year-old is also wearing pink slippers.
Kaavia looks at the camera, while the song, "Melanin," by Ciara, City Girls, Lala Anthony, Ester Dean, and Lupita Nyong'o plays in the background. In the caption to the post, Gabrielle shouted out to Melanin Queens, asking them to stand tall, and stand up for themselves and anyone being oppressed or beaten down.
After some more words of inspiration, Gabrielle thanked Ciara and co. for the perfect anthem (the song Melanin). 
Fans of Kaavia would be waiting to catch a glimpse of her in her mother's next post of her. One sure thing is that it would be worth the wait.