Snoop Dogg's Wife Shante Broadus Shares Cute Moments of Their 2 Grandkids Showing Love for Each Other
Snoop Dogg's wife, Shante, gave her Instagram followers a look at the love her grandchildren have for each other with cute photos and it was such an adorable view.
Cute kids alert! Shante, the wife of rap star, Snoop Dogg, showed off her adorable grandkids and the affection they have for each other in photos shared on her Instagram story.
The youngsters whom she referred to as "My Doddle" and "My Lulu" sat on what appears to be the stairway of their home. The first snap showed the little boy, Zion, resting his sister's — Eleven — head on his chest, with his hands.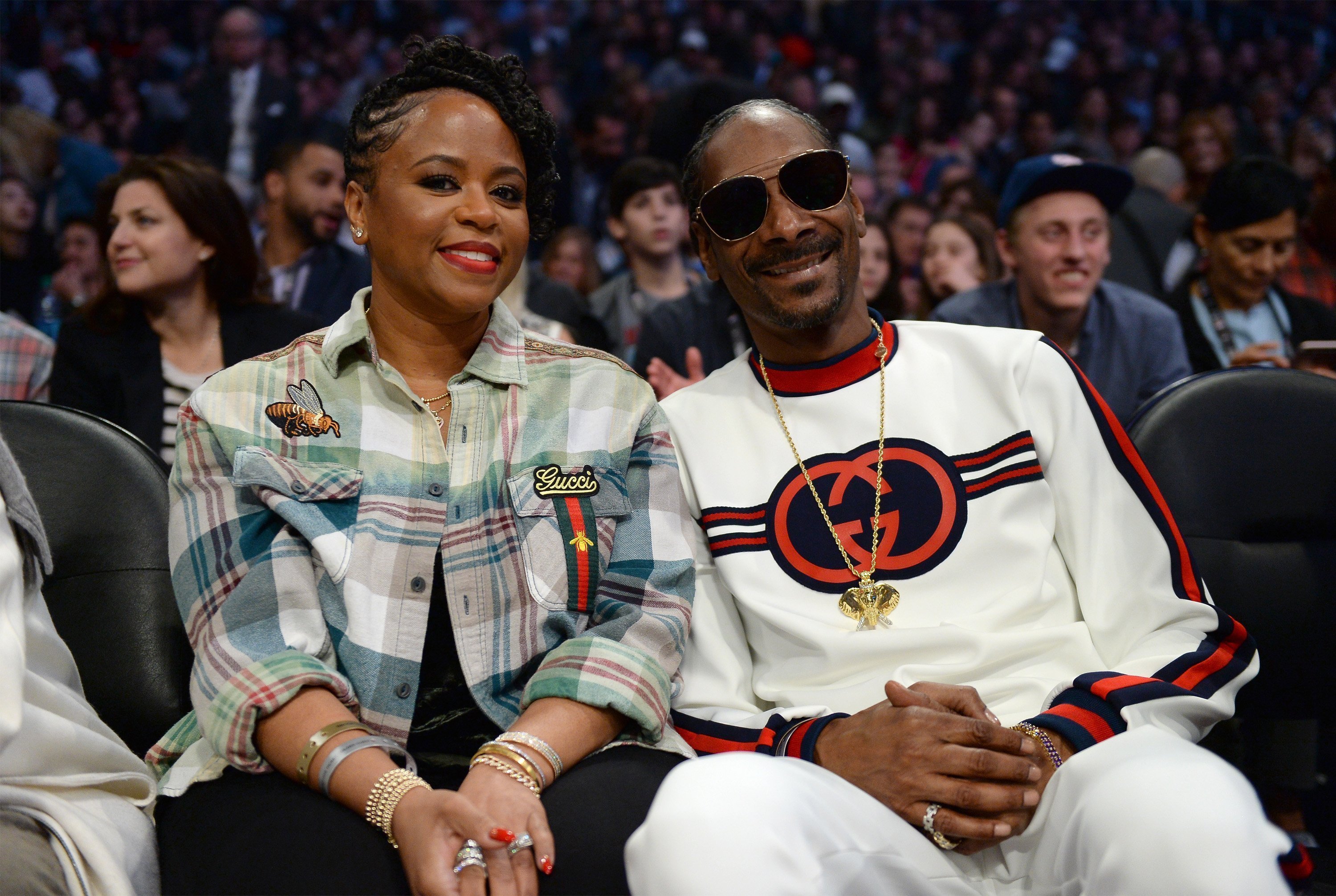 The second showed the little girl staring at something in front of her, as her brother looked at her affectionately. Another photo showed the little boy placing both his hands on his sister's head.
The next snap showed the siblings looking into each other's eyes with the older child's palm on his sister's face. The siblings also shared an affectionate hug and had a moment when the little girl looked at her brother trustingly.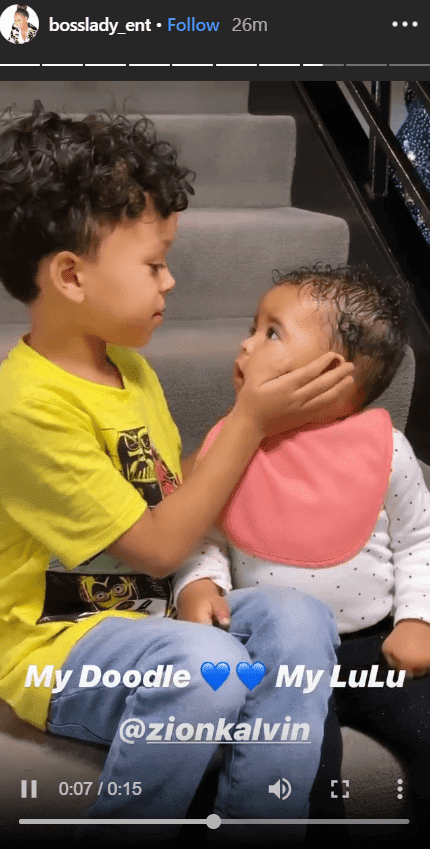 Shante adores her grandchildren and showed it when Zion turned five early this month. In an Instagram post, she wrote on how much she loves him and wished him the best of everything.
The little boy is the child of the proud grandma and Snoop Dogg's son, Corde "Spank" Broadus. The latter welcomed his first child with his then-girlfriend, Jessica Kyzer, in 2015.
Snoop Dogg, at the time, applauded his son's girlfriend's effort and encouraged women to try the natural birthing process.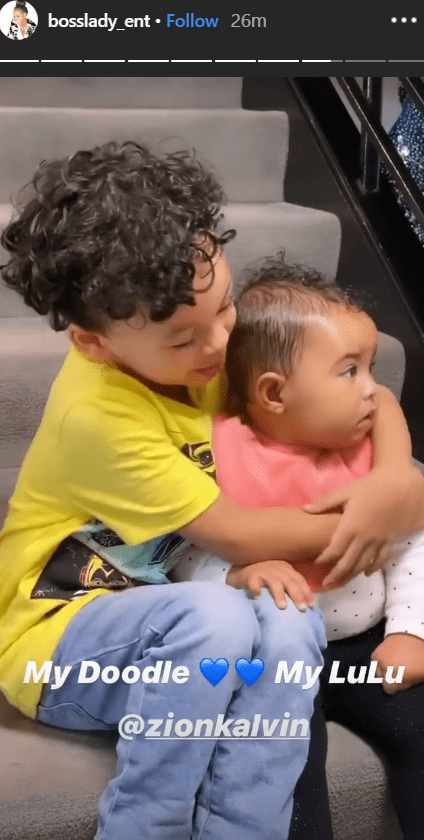 The rap star shared a photo of Zion after his birth on Instagram and expressed his joy on being a granddad in the caption. Three years later, the rapper's son welcomed a second child.
This time, Corde welcomed his second child with the spiritual guru, Soraya Love. The latter delivered Eleven through a natural birthing process.
Snoop Dogg, at the time, applauded his son's girlfriend's effort and encouraged women to try the natural birthing process. It involves not using any pain-relieving drug from start to finish.
Recently, Corde revealed in an Instagram story post that he is expecting another baby. His soon-to-be third child is with the IG model, Phia Barragan.
The couple is expecting a girl, and her birth would make Shante and Snoop Dogg grandparents for the third time. The whole family is excited about the new baby.
In addition to her parents' and grandparents' love, the unborn child will have a lot of love from her older siblings. Zion and Eleven can't wait to meet her, as well as Shante and Snoop.