White House Shares Previously Unseen Pic of Donald Trump Dancing With Melania on Their 15th Wedding Anniversary
The White House marked the fifteenth anniversary of America's First Couple with a photo of the two that has never been seen before.
In a world where marriages end before they start, that of President Donald Trump and Melania Trump has endured. The couple has been together for fifteen years.
To celebrate the couple's anniversary, the White House shared a never-before-seen photo of the couple. In it, the First Lady dressed in a beautiful floor-length gown gazed adoringly at her husband as they danced.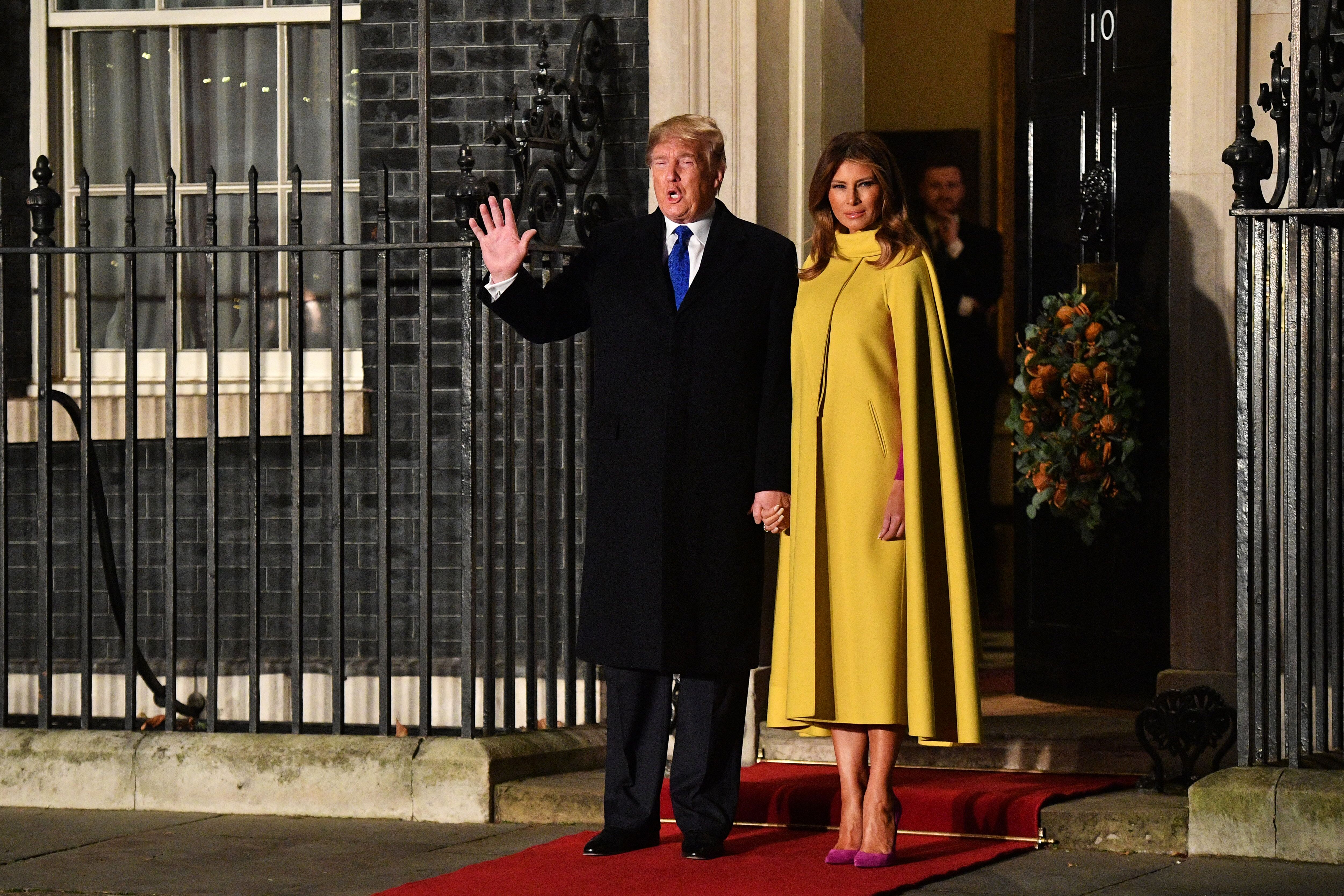 A PRAYER FOR THE COUPLE
The throwback photo appeared to have been taken in the White House Great hall. The couple were the only two in the photo except for the violinists playing in the background, and it got captioned,
"Happy 15th anniversary, President @realdonaldtrump and @flotus! [heart-shaped emoji]."
The couple got a lot of congratulatory messages from their admirers. One person prayed that President Trump and Melania have more grace, peace, and wisdom.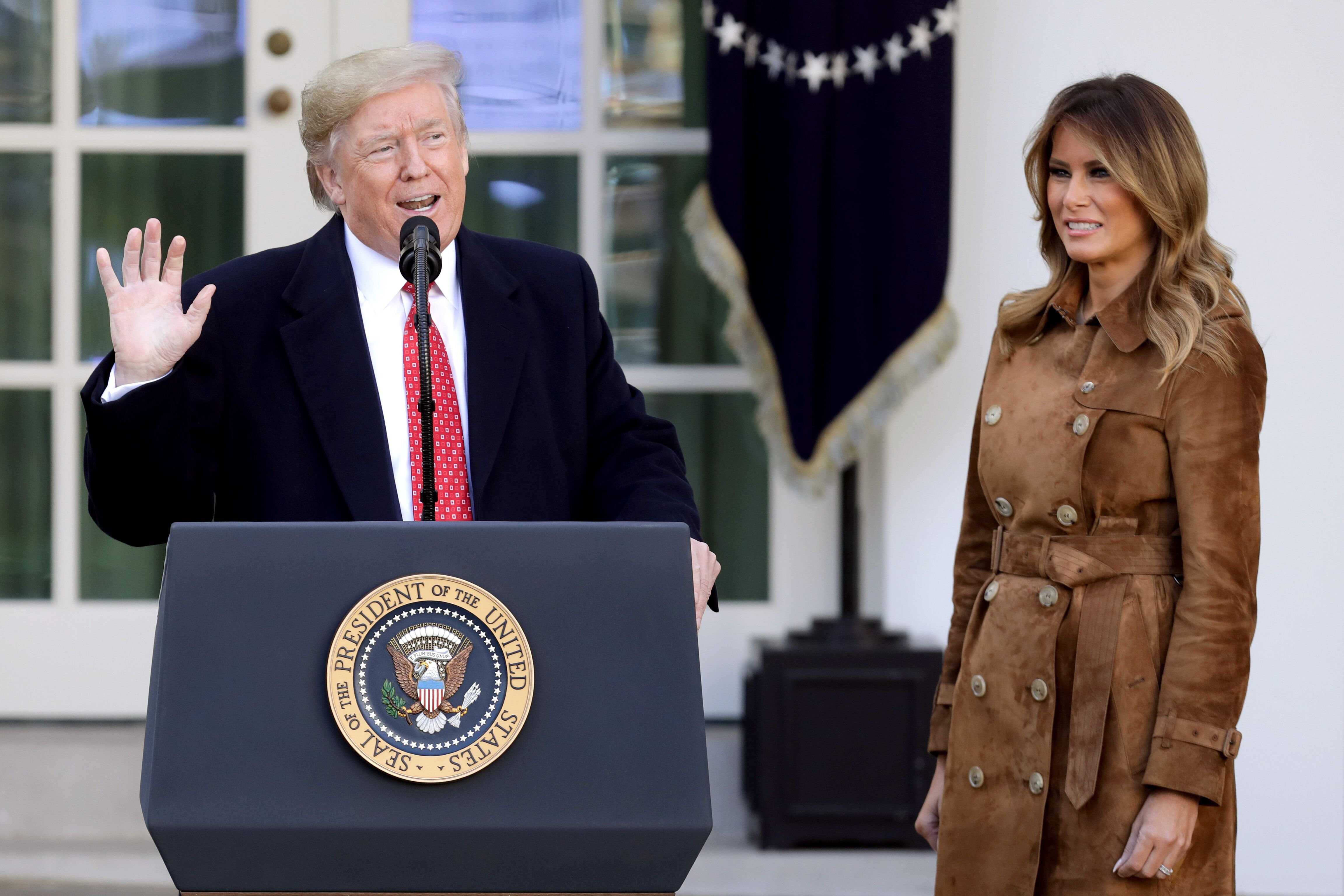 A STAR-STUDDED CEREMONY
Another person thanked the White House for sharing the photo, adding that seeing it fills her with gratitude. Others dropped heart-shaped emojis in celebration of the couple.
The union has endured cheating accusations, showing that true love exists between the couple.
The first couple got married in a celebrity-packed ceremony in 2005 at Episcopal Church of Bethesda-by-the-Sea in Palm Beach, Florida. Kathie Lee Gifford, Hilary Clinton, and Barbara Walters were among the famous guests.
HE MARRIED A GREAT WOMAN
The FLOTUS wore a Dior gown that cost about $100,000 for the ceremony. The dress featured embroidery that reportedly took 550 hours to sew, and she later changed into a Vera Wang gown for the reception.
The reception took place at President Trump's Mar-a-Lago resort. The POTUS was excited to marry the former model, and told People at the time that he married a "Great woman."
A LOVE THAT ENDURES
President Trump and Melania met in the '90s after she moved to New York to work as a model. They got introduced at a party organized by Paolo Zampolli.
At the time, the President was already twice divorced; he was married to Ivana Trump and Marla Maples. The FLOTUS' marriage to the dad-of-five is her first, and they share a son, Barron.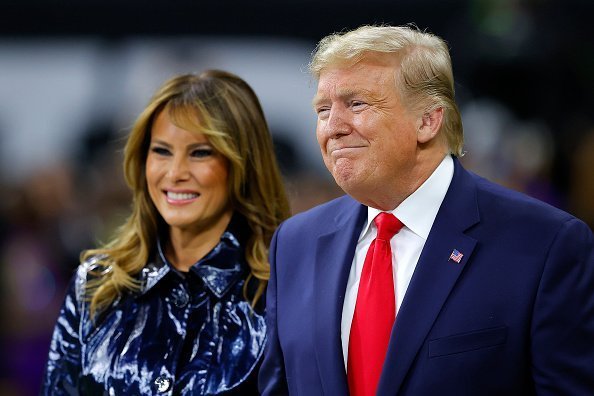 The union has endured cheating accusations, showing that true love exists between the couple. They recently attended the College Football Playoffs National Championship together.
While at the game, it was evident that President Trump and Melania are doing well in their relationship. Their love continues to endure, and hopefully, it will last forever.