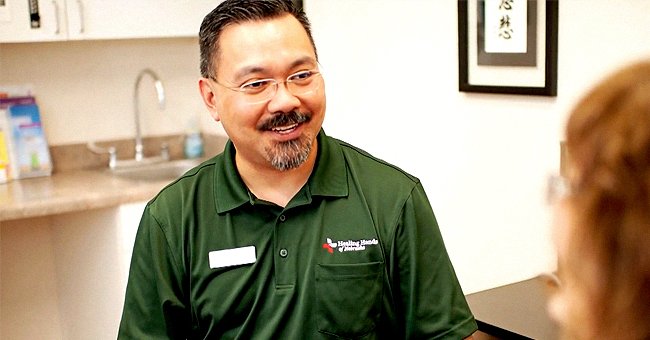 YouTube/CBS This Morning
Nebraska Surgeon Dr Demetrio Aguila Allows His Patients to Pay for Their Procedures Through Hours of Volunteer Work
A surgeon in Nebraska came up with a brilliant and innovative way to help his patients get the care they need and bring the community together at the same time.
Dr. Demetrio Aguila served across Asia for eight years as an air force doctor before settling in Nebraska, where he started Healing Hands.
Dr. Aguila is not only a nerve specialist, but he is also passionate about healing those in need. Since surgeries more often than not cost astronomical amounts of money, Dr. Aguila launched the M25 Program.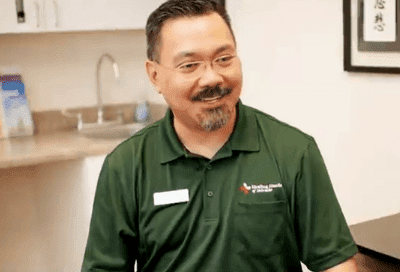 Dr. Demetrio Aguila during an interview with "CBS This Morning." | Source: YouTube/CBS This Morning
The program is specifically aimed at those who can not afford to undergo surgery, and it gives them the option of paying for their procedures by donating their time to the community.
"If people come together to help other people, then your community thrives."
While Dr. Aguila takes monetary payment in the form of traditional installments or lump-sums, the time-based system of billing allows for predictable pricing and set reasonable costs.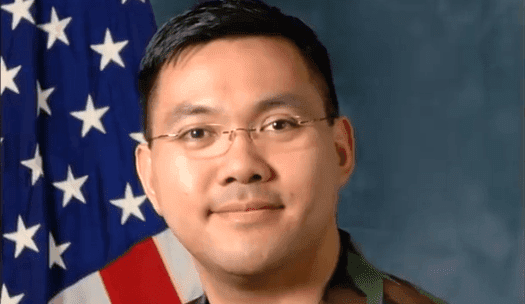 Dr. Demetrio Aguila during his time as an air force doctor. | Source: YouTube/ CBS This Morning
In turn, the patient knows before undergoing surgery, how many hours of volunteering would be required to pay for his services.
According to the program's webpage, they don't fall under the constraints of commercial insurance contracts, and it gives them the freedom to structure and be transparent about their pricing.
Dr. Aguila started the program six months ago, and he partnered with charitable organizations where patients work to pay their medical bills through hours of volunteering.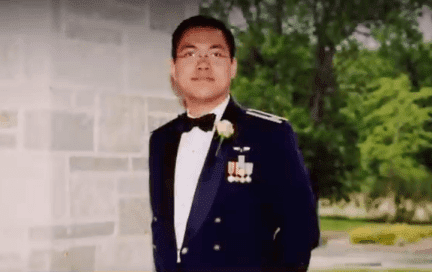 Dr. Demetrio Aguila of "Healing Hands" dressed in military uniform. | Source: YouTube/ CBS This Morning
"I don't care if you're a multi-billionaire or if you're the guy on the street corner with a styrofoam cup. You get offered the same options. Why? Because it's fair," Dr, Aguila told CBS News.
The program is also flexible, as it enables patients to enlist others to help complete their required amount of volunteering hours.
Jeff Jensen, who became M25's very first patient, had a bill of 560 hours volunteering. However, students from the University of Nebraska Medical Center helped Jeff complete his required time by volunteering at Orphan Grain Train.
"The M25 Program is not about money," Dr. Aguila added. "If people come together to help other people, then your community thrives."
Medical debt has aptly been described as a "crushing weight." In line with Dr. Aguila's effort to help and bring his community together, the Christian Assembly Church in Los Angeles wanted to do the same.
Tom Hughes, the church's co-lead pastor, worked with RIP Medical Debt to identify members of their community struggling because of medical debt.
After identifying households in 28 neighborhoods, the Christian Assembly Church gave them the best Christmas presents ever.
The church paid off $5.3 million worth of medical debt, which affected over 5,000 households in the area, and every household received a letter in the mail that relayed the good news.
Relatedly, a real estate agent from Juniper, Florida, named Andrew Levy, also reached out a hand to help his community last year.
After finding out the over 400 students didn't receive full meals in their school cafeterias due to lunch debts, Andrew decided to step in even though he has no children of his own and no connection to the schools.
Without hesitation, Andrew donated almost $1,000 to pay off their debts, so the children could get the meals they need and not go hungry.
Please fill in your e-mail so we can share with you our top stories!