Melania Trump's Ex-Roommate on Living with FLOTUS: 'Clean, Neat, Domestic'
Model Victoria Silvstedt, who lived with Melania Trump in Paris when they were aspiring models, once opened up about how it was to be the FLOTUS' roommate.
Years before the First Lady became Donald Trump's wife, she was a talented model. Born in 1970 in Slovenia, she has been modeling since a very young age due to her mother's job.
"I think I couldn't ask for a better roommate, actually."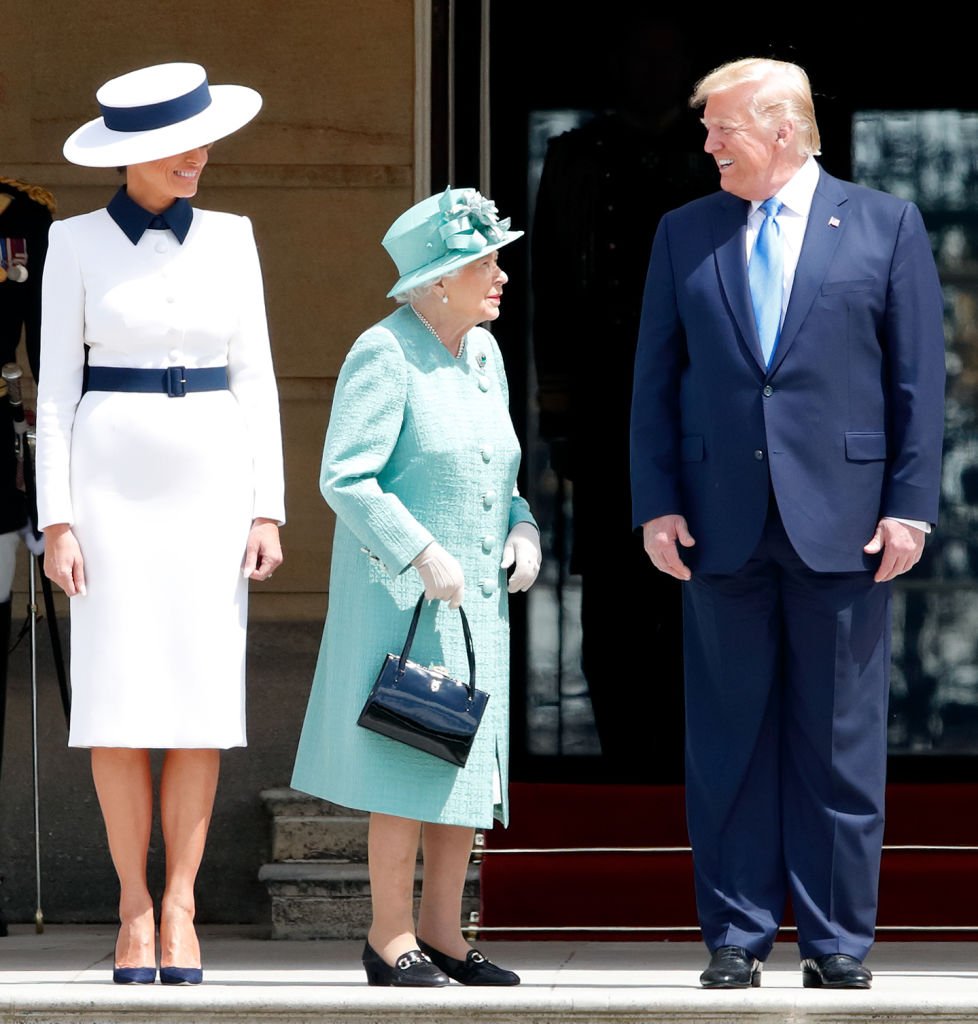 THE CHILDHOOD OF MELANIA TRUMP
Melania Trump's parents worked and lived in Sevnica, located in the Lower Sava Valley. Her father, Viktor, managed a motorcycle and car dealership while her mother, Amalija, worked as a patternmaker at a children's clothing manufacturer.
When Melania was a child, she and the children of the rest of the workers of the clothing manufacturer would participate in fashion shows held by the company. That's probably where Melania fell in love with modeling for the first time.
At the age of 16 years old, Donald Trump's wife, who was known as Melania Knauss back in her heyday, started working on commercials, and eventually was signed by a modeling agency in Milan, Italy.
She was so popular that she not only landed modeling gigs in Milan but also in Paris, two of the global "Big Four" fashion capitals.
VICTORIA SILVSTEDT AND MELANIA TRUMP LIVING TOGETHER
It was during this period of her life that Melania Trump and Victoria Silvstedt lived together. During an interview that the latter had with Inside Edition, Victoria shared some details on her roommate, describing her as:
"The perfect roommate! Clean, neat, domestic. I think I couldn't ask for a better roommate, actually."
Victoria, who was named Playmate of the Year in 1997 and later became the face of Guess Jeans, admitted that they used to cook at home a lot. She pointed out, though, that only simple meals like tuna salads.
Probably, one of the reasons why they got along so well was that both of them were immigrants living in Paris in a sixth-floor apartment trying to make it big in the modeling industry.
In Victoria's case, she is from Sweden, and just like Melania, she moved to New York to carry on with her career. Victoria also described how their apartment was back in the day:
"We had, like, staircases, no elevators. So, we had to run up ad down the stairs quite a lot. That was a challenge, but you know, as a model, you gotta keep active."
Apart from that, Victoria revealed that Melania Trump idolized Italian actress Sophia Loren, one of the last surviving stars from the Golden Age of Hollywood.
Finally, the model said that Melania had class and that, no matter what was going on around her, she'd always be "very calm and put together."
MELANIA'S FASHION STYLE AS FLOTUS
All those years that Melania Trump was a model have been beneficial during her time as the First Lady of the US as she was worn beautiful outfits and some controversial ones, as well.
In an exclusive interview that fashion stylist Anna Ponomarenko had with AmoMama, she analyzed some of Melania's most remarkable outfits.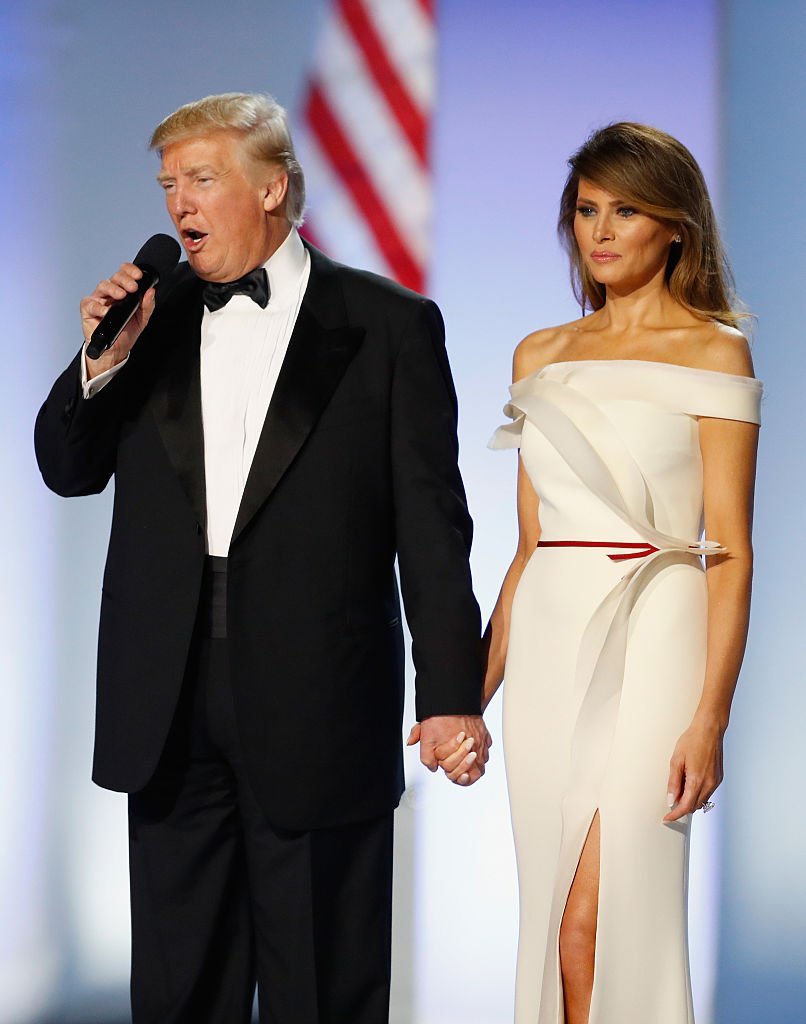 One of them was the off-the-shoulder ensemble that she wore for the 2017 Inaugural Ball by designer Hervé Pierre. According to Anna, the gown emphasized her figure and supported the image of the "impeccable cold queen" that the stylist created.
The fashion stylist pointed out that the current FLOTUS keeps showing that image during most of her public appearances.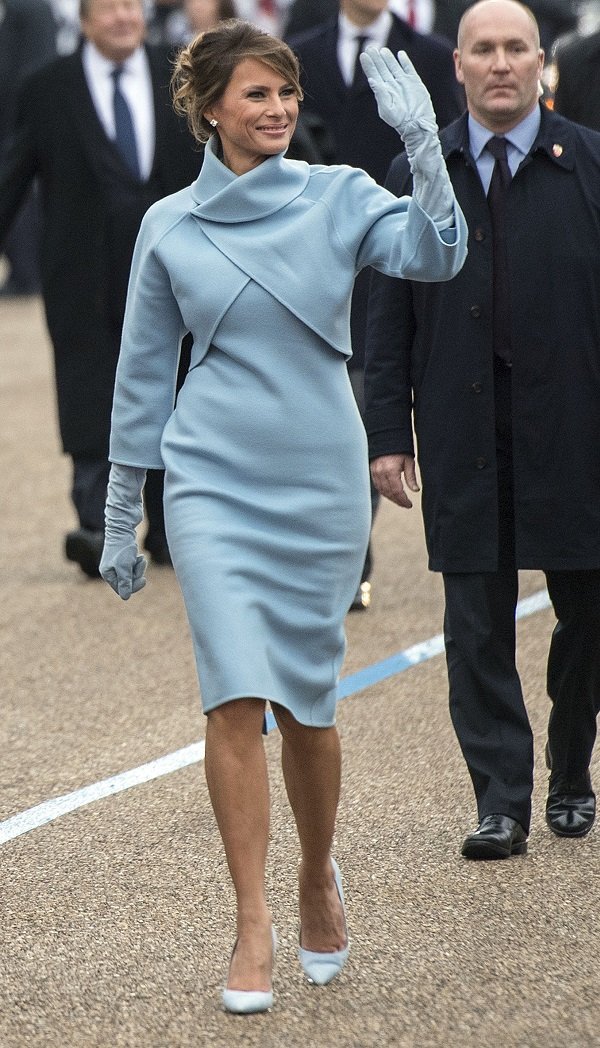 As per her romantic life, the former model has been married to the President of the United States since 2005. Donald and Melania Trump's wedding took place in Palm Beach, Florida.
So far, they have had only one son, Barron Trump. However, Melania is the step-mother of Donald's children from previous relationships: Donald Jr., Ivanka, Eric, and Tiffany.