Kelly Ripa Who's Been Married for 23 Years to Mark Consuelos Shares Relationship Advice on Her Talk Show
Twenty-three years on the train, television personality, Kelly Ripa dishes out relationship advice to couples looking to have a lasting marriage.
In this week's episode of "Live! With Kelly and Ryan," talk show host, Kelly Ripa shared her take on preserving a lifetime union. She offered:
"Relationships, marriages, are not sprints, it's a marathon. There's going to be like, mile 24 when you're like, 'I quit.' But you just got to push through. Just push through."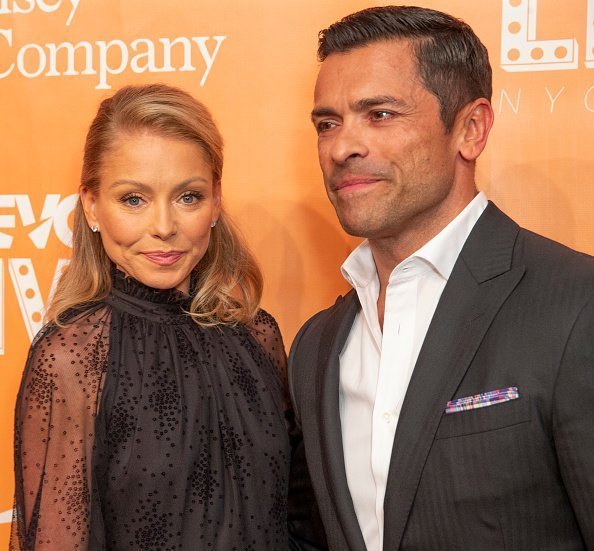 The 49-year-old, who has been married to actor, Mark Consuelos for over twenty-three years explained that every relationship difficulty, except abuse, had a way around it, provided both parties were willing to have a moment of reflection. She said:
"You're going to fight. You're going to have disagreements. You're going to fundamentally not agree on things. And if you take a breath, you usually can't remember what you're fighting about."
The couple's decades together have been filled with blissful moments, with the mother of three knowing when to take a deep breath and let it all work out. The 49-year-old also knows the key to sustaining a lasting relationship with her in-laws.
She once shared a throwback picture of herself, husband, and kids hiking in Arizona, with Consuelos' dad, and other relatives also present to enjoy the fun. Via her caption, she offered some tips for enjoying a memorable hiking experience in Arizona "with your in-laws."
Prior to their Las Vegas Marriage, they dated for two years, while keeping the initial stages of their romance a secret from their colleagues.
The actress shares three children, Michael Joseph, Lola Grace, and Joaquin Anthonio, with her husband, whom she fell in love with at first sight.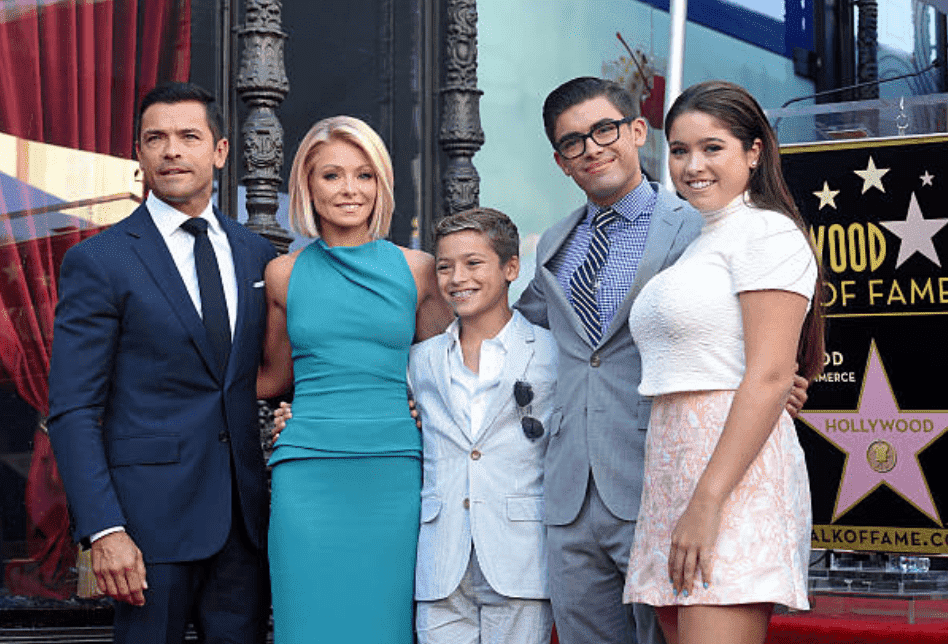 During an episode of the famed reality talk show, the star recounted how he became her love interest after seeing a picture of him on the set of "All My Children," adding that he struck her as an alpha male. The icon recalled:
"When I saw him, the photograph of him, I saw my entire future with him flash before my eyes. I didn't believe in any of that then, but I do now because of that moment."
Since the awakening of her love, the actress has never looked back. They became on-screen lovers in "All My Children," before their love story together progressed off the screens.
Kelly Ripa and her husband tied the knot in 1996, following a post-date proposal at the actor's apartment. Prior to their Las Vegas Marriage, they dated for two years, while keeping the initial stages of their romance a secret from their colleagues.
They remained co-stars on "All My Children," for the next six years, and got an opportunity to relive their wedding again when their on-screen characters got married.
The lovebirds have lived every day after as the perfect couple, with no tale of scandals between them, a confirmation that Kelly's relationship tenets are priceless.