Brandy Recalled Almost Missing out on 'Moesha' Role Amid News of Show Reboot
The thought of Brandy Norwood missing out on starring in a show that arguably skyrocketed her career can be somewhat unthinkable for many, but for some reason, that almost happened.  
"Moesha" is one of the biggest TV shows in the late '90s. Singer Brandy was the most famous cast on the show as she played the role of "Moesha," a teenager, role model and hero for all African American children back then.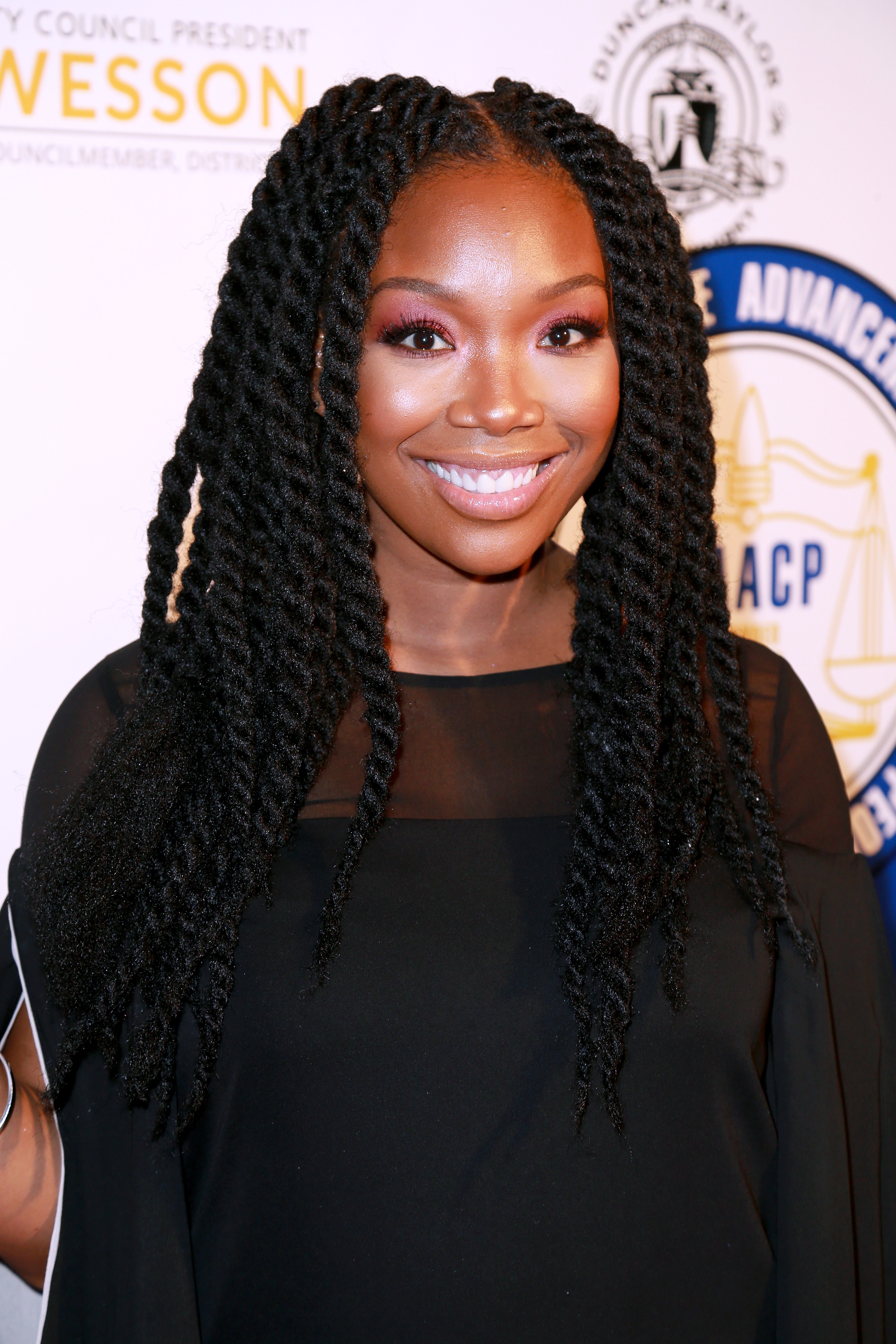 Besides acting, Brandy is also an amazing singer. At a young age of 16, the singer already had a successful album and has started working on her sophomore album.
One faithful day, Brandy's mom/manager, Sonja Norwood, gave a movie script to her instead of what she actually wanted, which was the lyrics to a song for her album.
"She gave me a script that Ralph Farquhar and the other creators of Moesha gave to her," Brandy told Essence Magazine in July 2019. "And I was like, 'Mom, I'm not an actress,'" she continued. 
Brandy was, however, not interested in acting at the time because she had some bad experiences shooting a family show "Thea" back in 1993. 
After a lot of persuasions and convincing from the creators of "Moesha," who wanted only her for the role, she later agreed. Brandy confirmed that things were very difficult in the early stages of acting. She said,  
"I sucked in the beginning. Everybody thought I sucked."
Brandy revealed that she was later mentored by veteran actress Kim Fields who taught her how to be a better actress. "She snapped me into major discipline," Brandy said, adding that Fields met her on tour to rehearse scripts. 
"Without her I wouldn't have nailed it."
After six successful seasons, from 1996-2001, Moesha came to an abrupt and dramatic end. Brandy then got the time and energy she needed to focus on her music career and personal life. 
The show ended with a major cliffhanger, leaving fans upset that some storylines were never resolved. A "Moesha" reboot was confirmed by Brandy during a cast reunion at the DIVAS foundation against AIDS, and fans of the show can't think of more exciting news.
During an interview with ABC News, a radio reporter asked Brandy about the show's reboot saying,
"We would like to know, would you like to do a 'Moesha' reboot?" 
"Yeah! Absolutely," Brandy responded. "I'm here to solidify that we're gonna bring 'Moesha' back." That is the only information that has been made public about the reboot. 
Some fans think it won't happen, while some are confident that Moesha will be back. What do you think?