Brandy Norwood of 'Moesha' Fame Looks Youthful as She Shows off Her Natural Look and Long Braids in Selfie
Brandy Norwood flaunted long, thickly-braided tresses and impressed fans with her youthful glow. 
Looking at Brandy Norwood's recent photo, it's hard to believe she's a mother to a 17-year-old. Her youthful glow is evident as she fashions long, beautifully braided hair.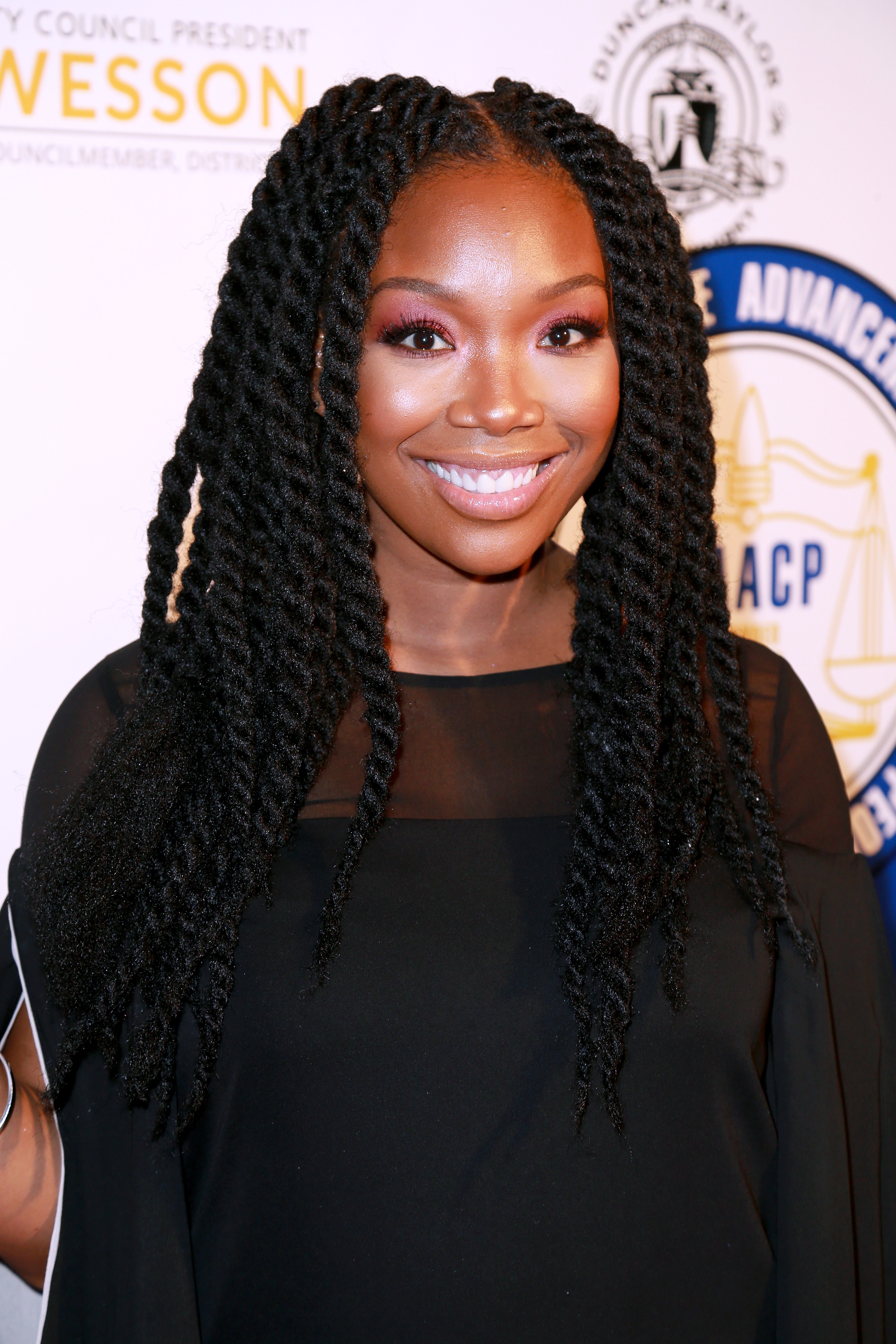 Brandy called attention to her tresses this week when she shared a photo flaunting her glorious natural hair. Thick braids framed her fresh face as she held a thick portion of her long hair across her neck.
The singer's post was caption-less leaving room for fans to weigh in on it. Most of them loved her look and praised her for looking so young. One of them questioned if she was really forty years old. Another thinks she's aging backwards.
Brandy is a mother to her teen daughter, Sy'rai who looks so much like her. The singer had Sy'rai when she was only 22. This explains why when side by side, they look more like sisters than mother and child. 

Sy'rai is also as much her mother's daughter when it comes to talent. She has a beautiful voice that, not doubt, she inherited from her mother's side. Brandy's brother is R&B crooner Ray J. 
But more than her talent, Sy'rai makes her mother proud because of her confidence and ability to inspire others. Aware of her body's imperfections, she preached about self-love and finding beauty from within. 

In an Instagram Live video, she admitted she was bigger than most kids but she doesn't allow that to cloud her image of herself. She insists it's who you are and not what you look like physically that defines a person. 
Brandy praised her daughter and expressed her pride in reaction to Sy'rai's post. It was also an affirmation that she raised her daughter the right way. 
Brandy admitted to Parade in the past that she tried to establish a friendship with her daughter first more than anything. Many questioned her lack of authoritative mothering but she has no regrets. 
"It really works," she said of her parenting style. "[Sy'rai]'s really honest with me. I'm just teaching her how to trust herself... At the end of the day we're going to be friends. When she grows up, it'll be about that friendship that we'll have."
No wonder Brandy has that youthful glow. It's probably due to the vibe she gets from being her daughter's friend and the joy she derives from being her mother.