Kobe Bryant & Daughter Gianna's Sudden Deaths Draw Fans to Staples Center in Tribute of the LA Lakers Legend
Shocked crowds gathered outside Staples Center to honor Kobe Bryant and his daughter after a fatal chopper crash.
Thousands of weeping fans gathered outside Staples Center to pay their last respects to NBA icon Kobe Bryant and his young daughter Gianna, who died in a helicopter crash near Calabasas.
The news of Bryant's demise was received with disbelieving grief by fans, who brought flowers, candles, and toys to remember the tragic demise of father and daughter.
Kobe Bryant, his daughter, and 7 other people were aboard his private helicopter, a Sikorsky S-76 when it struck a hillside in Calabasas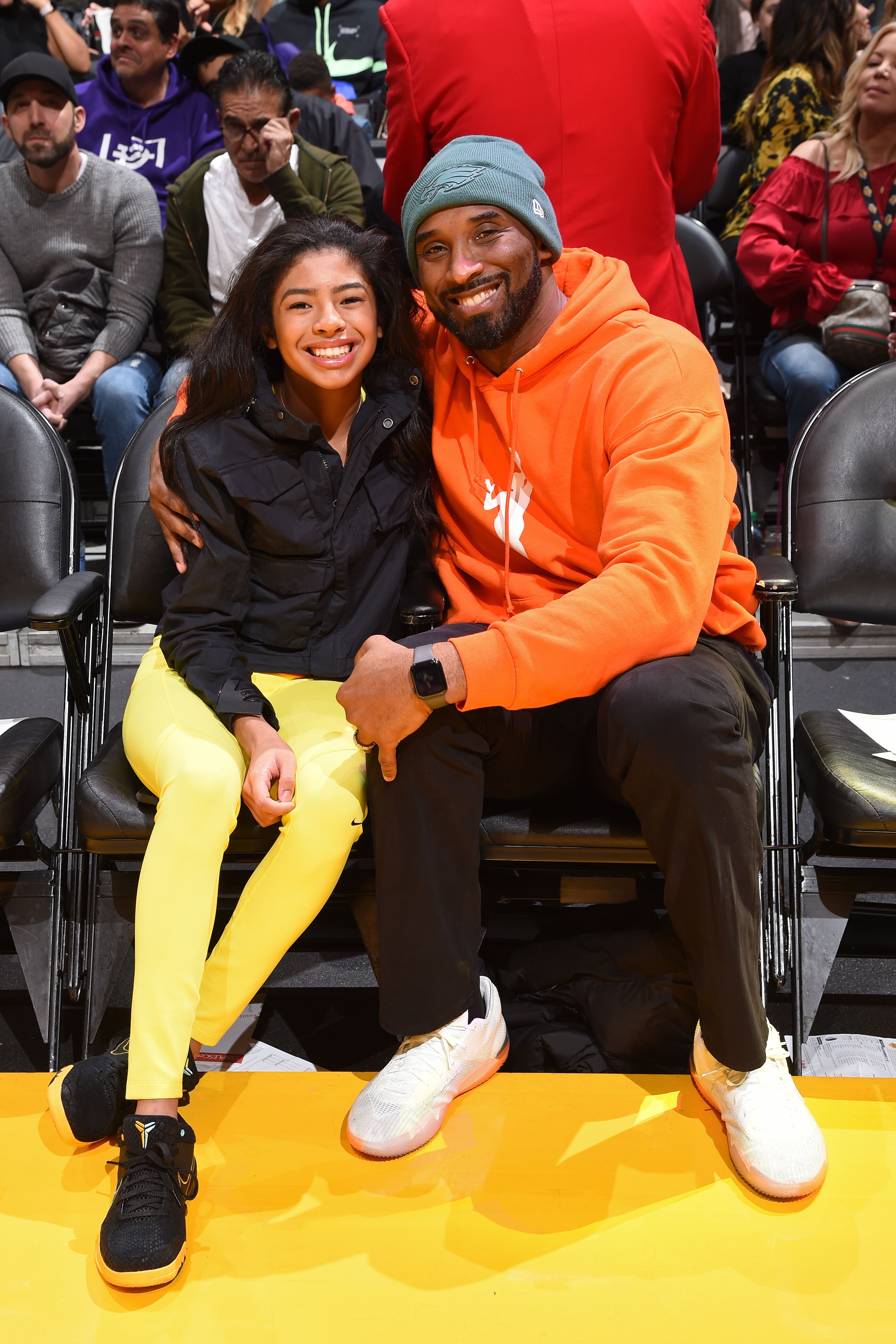 SPONTANEOUS EXPRESSION OF GRIEF
The Staples Center crowds left mementos in remembrance of Bryant, including hats, jerseys and basketballs, and some left dolls and teddy bears for Gigi.
At the same time as the crowds mourned Bryant, the annual Grammy Awards ceremony was being held inside Staples Center and included a joint tribute to Bryant and rapper Nipsey Hussle, who had been shot to death in Crompton in March 2019.
"We're literally standing here, heartbroken, in the house that Kobe Bryant built."

—Alicia Keys at the Grammys, which is being held at Staples Center

(via @MTVNEWS) pic.twitter.com/HeNomDi6bX

— ESPN (@espn) January 27, 2020
NEW YORKERS MOURN KOBE BRYANT
As fans gathered to share their sorrow over Bryant's death in Los Angeles, right across the continent in New York others mourned in Madison Square Garden where the stadium's lights were changed to purple and gold in Bryant's honor. 
Fans have gathered outside Staples Center to remember Kobe Bryant. pic.twitter.com/u5FhPkCz0q

— ESPN (@espn) January 26, 2020
KOBE BRYANT'S HOME TOWN REMEMBERS NATIVE SON
More silent mourners gathered outside Bryant's former high school, Lower Merion High School, in the small town of Ardmore near Philadelphia where he grew up.
Lakers fans outside Staples Center discuss what Kobe Bryant meant to them. pic.twitter.com/cjCZEeuTdr

— USA TODAY Sports (@usatodaysports) January 27, 2020
The wave of grief remains unabated, and athletes and fans set up a shrine outside Bryant's Mamba Academy in Thousand Oaks, California, which he had founded and where he coached his daughter's basketball team.
Kobe Bryant's sudden death, as well as his daughter Gigi's and 7 other people traveling in the helicopter, has shaken the basketball community and left many families deeply wounded.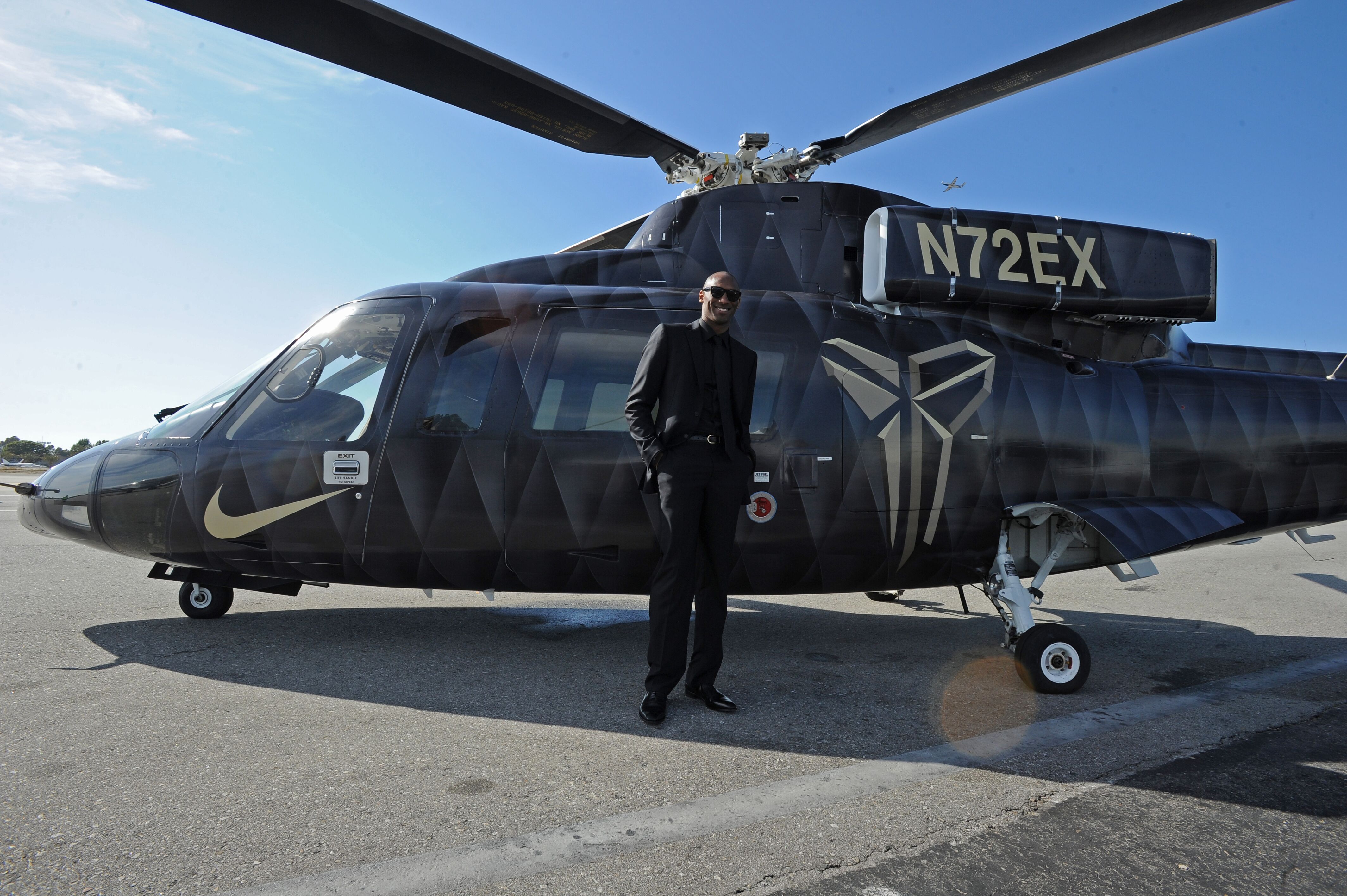 THE FATAL CRASH THAT CLAIMED KOBE BRYANT'S LIFE
Kobe Bryant, his daughter, and 7 other people were aboard his private helicopter, a Sikorsky S-76 when it struck a hillside in Calabasas amid heavy fog.
The downed chopper caught fire and sparked a blaze which was spotted by a group of mountain bikers who alerted the Los Angeles County Sheriff's Department.
5 of the victims have now been identified as pilot Ara Zobayan, Orange County College baseball coach John Altobelli, his wife Keri and daughter Alyssa, and basketball coach Christina Mauser.