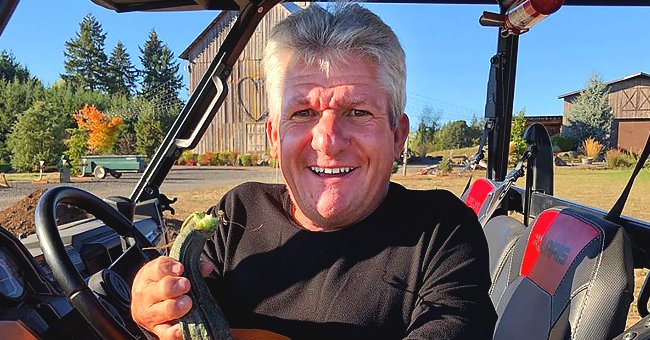 facebook.com/Matt Roloff
Matt Roloff From LPBW Shares His Favorite Photo Ever of Baby Granddaughter Lilah Sticking out Her Tongue

The reality TV star, Matt Roloff is a proud granddad as he takes to social media to post yet another picture of the latest addition to the Roloff household, Lilah.
The Roloff family added another beautiful soul to their numbers when Zach and Tori Roloff delivered a baby girl on November 19, 2019 — a perfect addition by all accounts.
Since her birth, the little bundle of joy seems to have become the household favorite, a fact further proven by her Granddad, Matt Roloff, who took to Instagram to post a picture of baby Lilah while taking the opportunity to comment on how happy he was to be privileged to babysit her.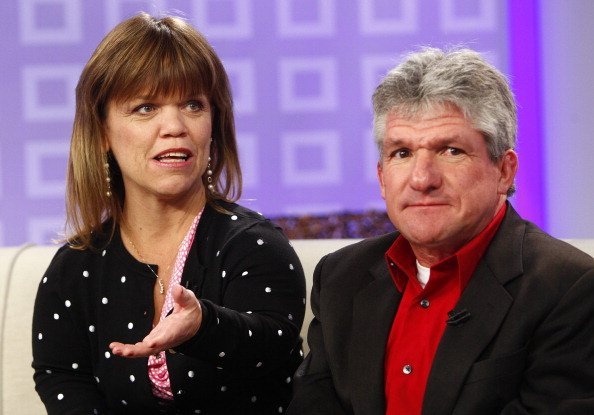 Amy Roloff and Matt Roloff on NBC News' "Today" show | Photo:Getty Images
The picture features baby Lilah in a close up looking cute seated in a walker. She sported a denim jacket and a beautiful headgear. The picture was made complete with an emotionally charged comment from the bedazzled granddad:
"That feeling you get when your daughter-in-law @toriroloff sends you (me) your favorite photo ever of "miss personality" Lilah Ray!"
Matt then went on to talk about how pleased he was to have gotten the privilege to babysit Lilah, who he referred to as "the personality" and her older brother Jackson who he tagged "the professional."
The rest of the caption had Matt talking about the staredown contest he had with Lilah while babysitting her. They reportedly couldn't stop looking at each other, he said:
"I couldn't take my eyes off her the entire time she was over. I think she thought the same thing about me. What a great staredown time we had together!"
The picture earned over 47k likes on Instagram and also received a lot of Heartwarming comments from fans of Matt Roloff as they all had several positive adjectives to describe just how beautiful baby Lilah looked in the picture.
Tori also expressed her views on pregnancy. Just before her baby's arrival when she opened up via her Instagram page about how stressed and insecure the pregnancy made her feel.
It's hard to deduce if little Lilah, like her father and older brother, will end up as a little person. Tori and her husband reportedly agreed not to take the blood test that would reveal this information.
However, Tori's mother in law, Amy Roloff, hinted at the possibility of Lilah being a little person. Tori also expressed her views on pregnancy.
Just before her baby's arrival, she opened up via her Instagram page about how stressed and insecure the pregnancy made her feel. This came after her maternity shoot during the third trimester of her pregnancy. She admitted to not being a fan of carrying babies.
Meanwhile, Tori is not the only Roloff turning another page in their lives as late last year, Matt's ex-wife and "Little People, Big World" star Amy Roloff reportedly got engaged to her boyfriend of three years Chris Marek.
The news met with a lot of positive reactions from her fans, and most importantly, her children as they all took to their various social media pages to congratulate her and wish her well.
Please fill in your e-mail so we can share with you our top stories!