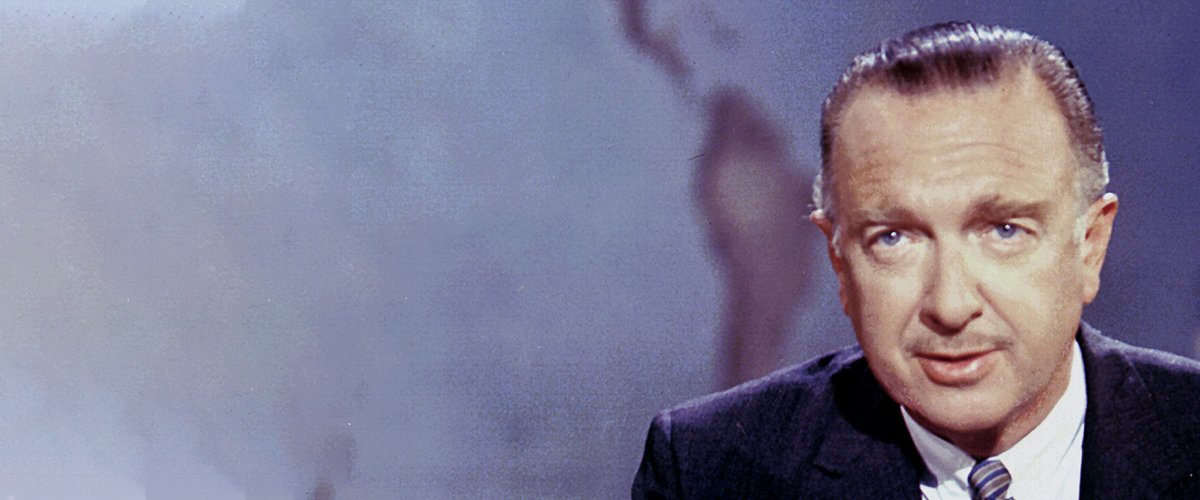 Getty Images
Walter Cronkite's Son Chip Once Paid a Touching Tribute to the Legendary CBS Anchor
Walter Cronkite, the late journalist best known as the anchor for the "CBS Evening News," had three children. One of them was Chip, who paid a touching tribute during his funeral in 2009.
The famous TV personality, born in November 1916 in St. Joseph, Missouri, started his professional career as a journalist in 1935 when he left the University of Texas and began working for the Houston Post.
"Thanks for being such a good role model."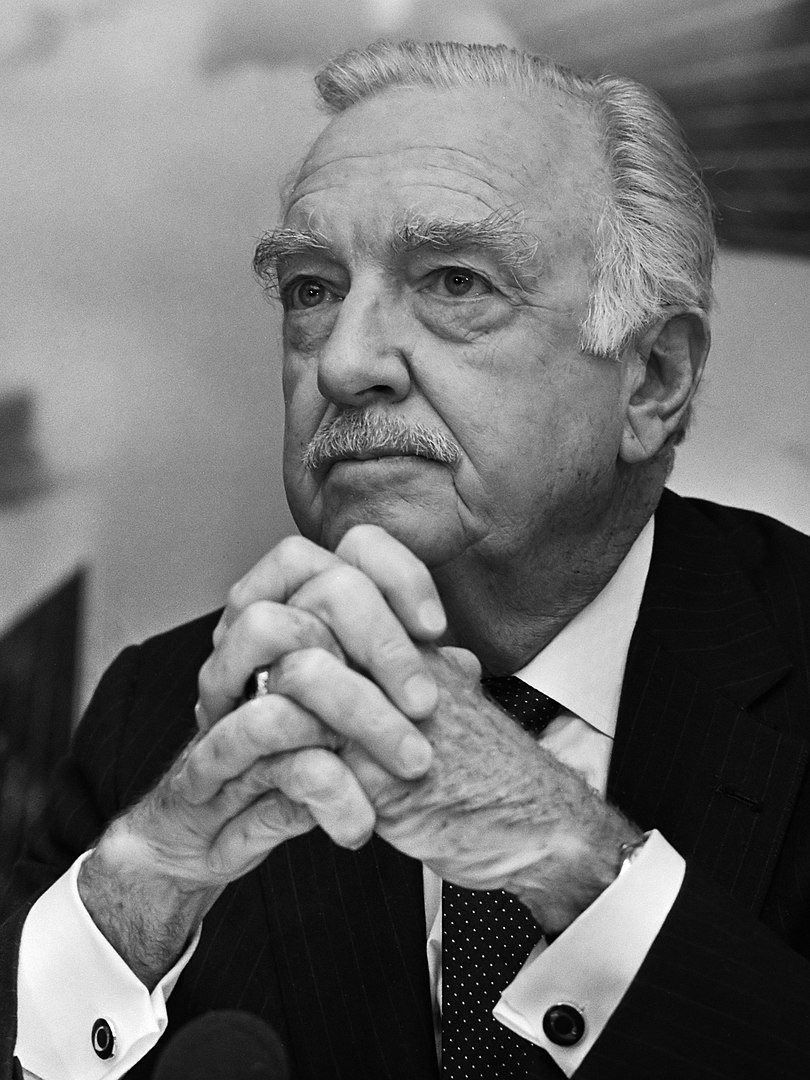 Walter Cronkite circa October 1985 | Source: Wikimedia Commons
WALTER CRONKITE'S CAREER
His hard-working personality took him to CBS News in 1950. From that point on, Walter worked on different shows and programs wherein he covered everything from political conventions to elections.
One of the most significant milestones in his career was helping in the creation of "CBS Evening News" between 1962 and 1963. He served as the show's news anchor until he retired in 1981.
Walter Cronkite's sign-off was "and that's the way it is" and, combined with his honest and impartial reporting skills, he became one of the men that Americans trusted the most.
As per his romantic life, he was married only once to Mary Elizabeth Maxwell, also known as Betsy, between 1940 and 2005, when she died.
WALTER'S WIFE, BETSY, DIED BEFORE HIM
Unfortunately, Water's wife passed away on March 15, 2005, due to complications of cancer. At the moment of her death, Betsy was in the couple's Manhattan apartment. She was 89 years old.
As the Buffalo News reported, Betsy and Water Cronkite met each other when both of them were working at a radio station in Kansas City. Together, they had three children: Nancy, Kathy, and Chip Cronkite.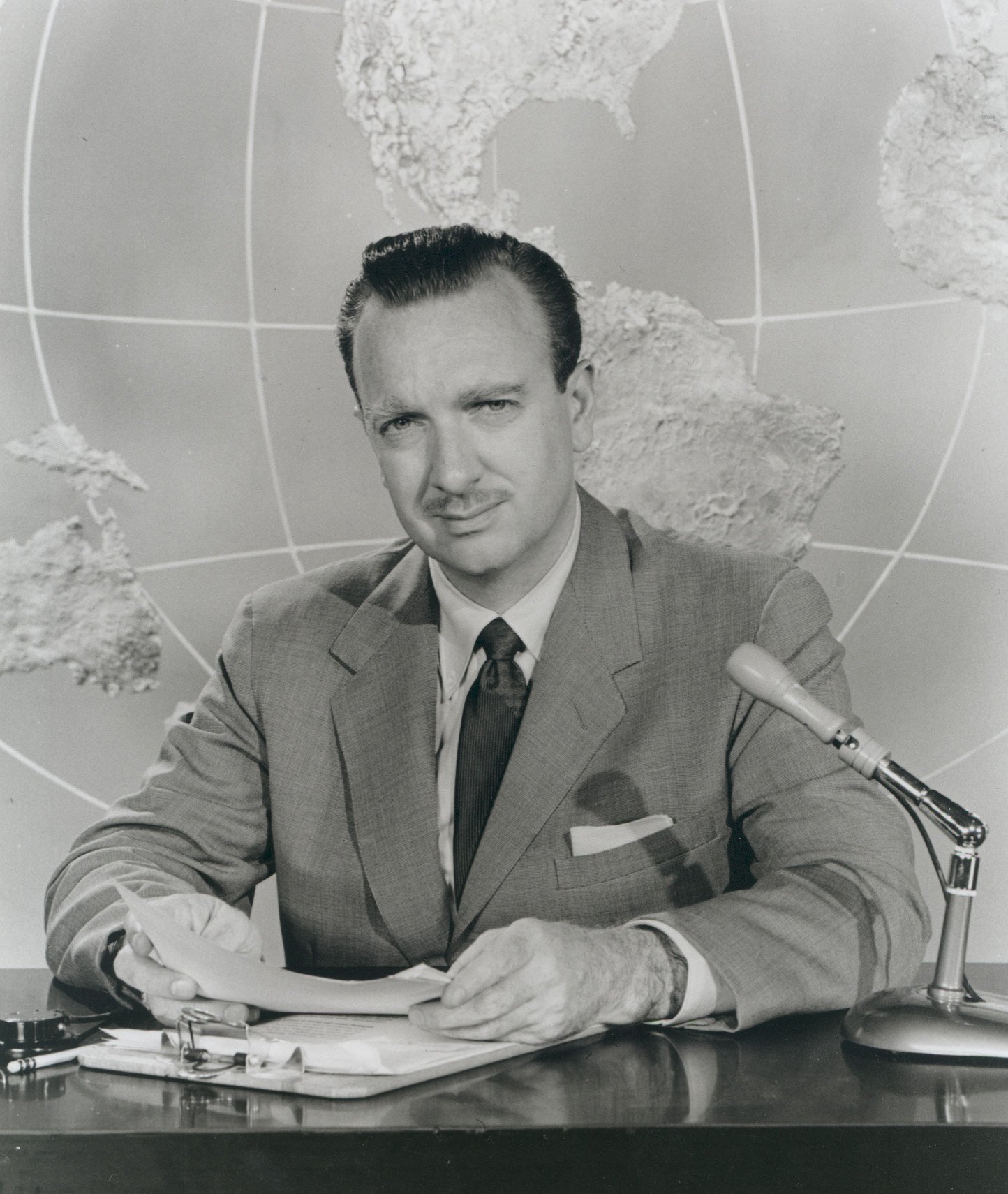 Portrait of Walter Cronkite circa 1954 | Source: Getty Images
Sadly, Walter died on July 17, 2009, at his Manhattan home, as well. According to Chip, the cause of death was complications from dementia. He was 92 years old.
Walter's funeral was held days after his passing in New York City, and Chip stood in front of the many attendees to honor his late father, remembering some of their highlights together.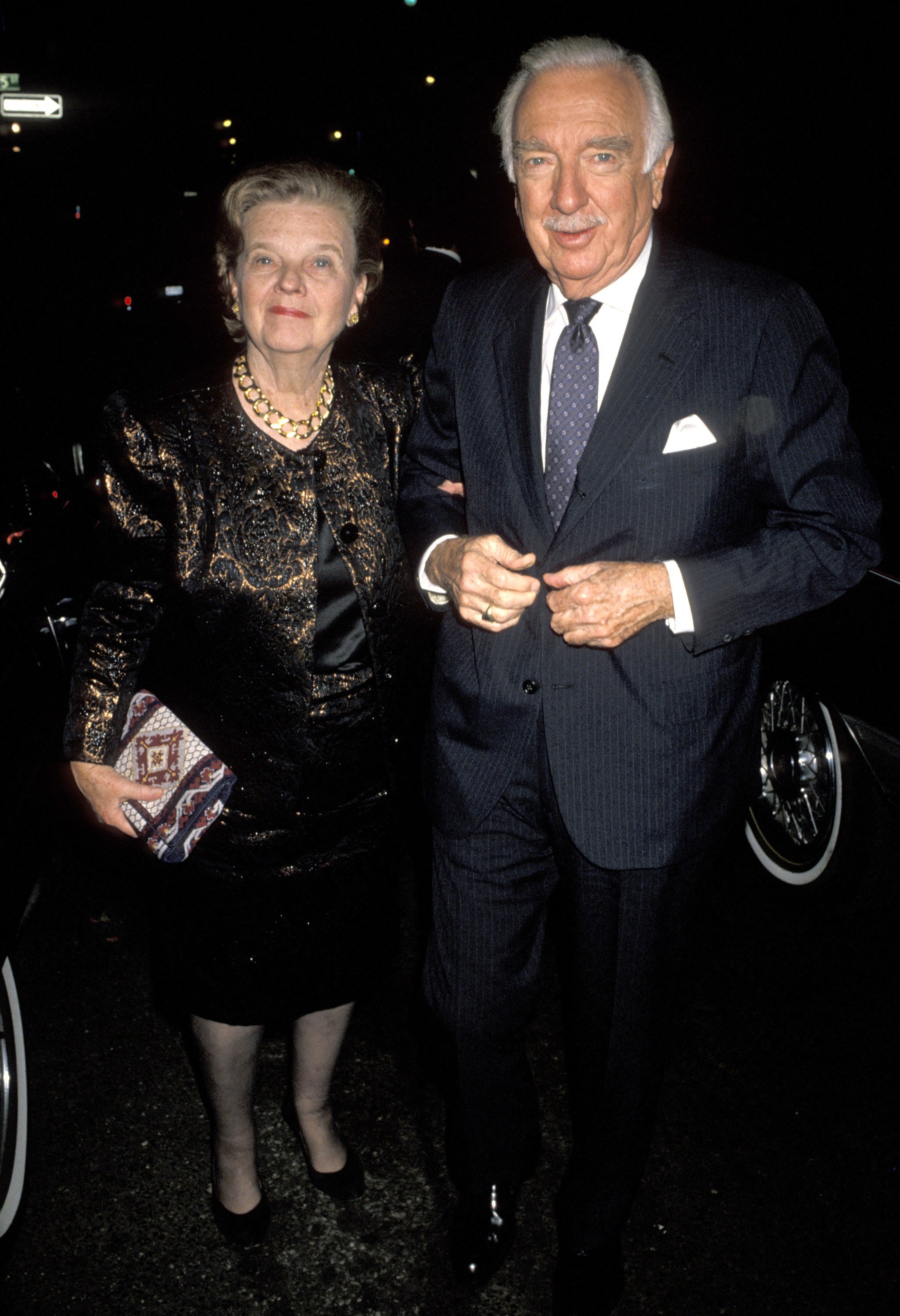 Walter Cronkite and wife Betsy in New York City on October 30, 1990 | Source: Getty Images
CHIP WALTER'S TRIBUTE TO HIS LATE FATHER
The son of the legendary CBS anchor confessed that he admired his father, that he loved doing plenty of activities with him, including sailing, and thanked him for several other things. Chip said:
"Thanks for being such a good role model, doing your homework, being polite, saying to mom as you passed her on the hall in the kitchen, 'shall we dance?' and then taking her for a few turns around the room."
Chip added that he was happy for his father due to all the good friends he made while he was still alive and for being able to complete his autobiography before his health started deteriorating him.
He also joked about apologizing to Walter for "insulting" him by saying that he was surprised by how funny he could be. The reason why the anchor felt insulted was that his son should have known how funny he was.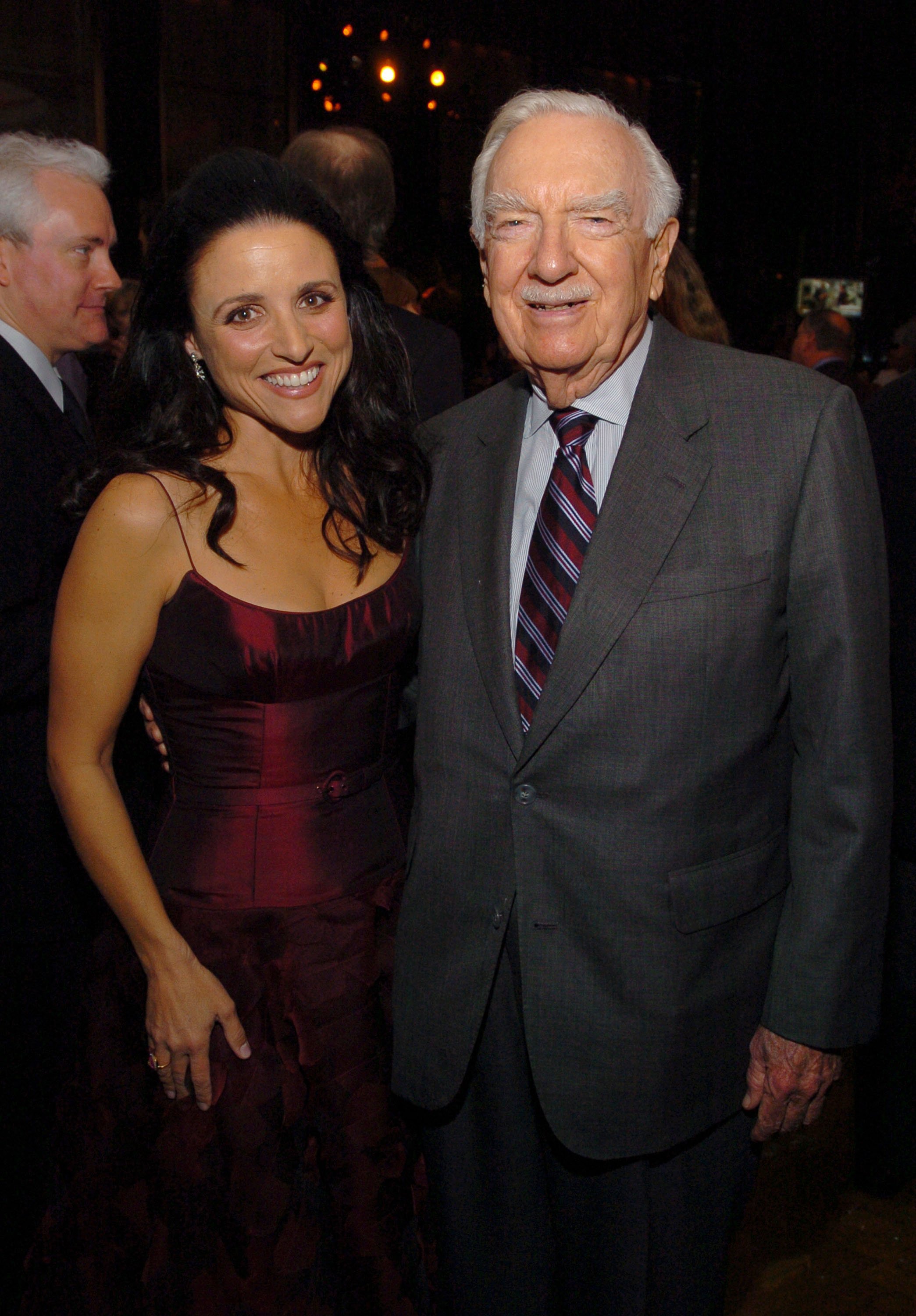 Julia Louis-Dreyfus and Walter Cronkite in New York City on November 17, 2004 | Source: Getty Images
WALTER CRONKITE'S RESTING PLACE
Reaching the end of his speech, Chip said that he was happy for the caring doctors and nurses that helped Walter during his last years of life.
Finally, Walter Cronkite's son pointed out that the ashes of his father would be placed in Kansas City, next to Betsy's resting place.
For years, Chip was involved in the entertainment industry in the editorial department, working on projects such as "The Legends Behind the Comic Books," "Cronkite Remembers," and "The Art of Living."
At the moment, he is 62 years old and married to comedy actress Deborah Rush, with whom he has two sons: Walter Cronkite IV and Peter. Deborah, 65, is still active in the entertainment industry and is best known as Carol Chapman on "Orange Is the New Black."
Please fill in your e-mail so we can share with you our top stories!