Closer Weekly: Kathie Lee Gifford from 'Today' Says She Could Get Married Again for the 3rd Time
In a recent interview, television presenter Kathie Lee Gifford, 66, said she would get married again to the right person.
On January 24, Gifford attended the 28th Annual Movieguide Awards Gala at Avalon Theater in Los Angeles, California. She was so adorable in her black dress.
At the event, the former "Today" host also responded to the question of Closer Weekly and other reporters if she's willing to say "I do" for the third time.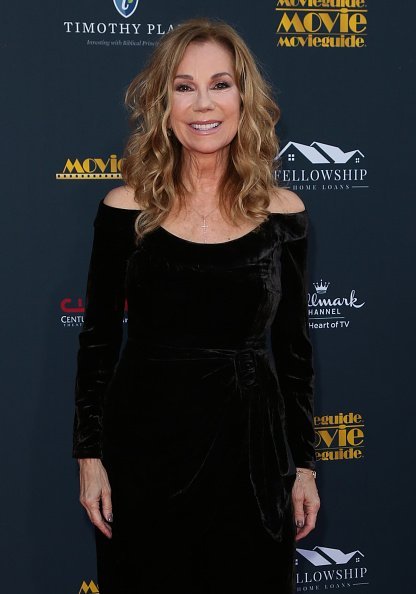 TERRIBLE FIRST MARRIAGE
Gifford, who is best known for her 15-year run on the talk show "Live! with Regis and Kathie Lee," which she co-hosted with Regis Philbin, explained:
"To the right person, if that person comes along. Yes of course."
The famous TV host added that she had an awful first marriage and that she had a fantastic second marriage. She also pointed out that she doesn't even consider her first one a marriage.
A REAL DEAL
"But my marriage to Frank," Gifford continued, "we were friends for four years and married for almost 29, that was the real deal and I'm not going to settle for anything less than that, that's for sure."
In 1976, Gifford married Paul Johnson, a Christian composer/arranger/producer/publisher. However, from the beginning, their marriage was strenuous, which led to their divorce in 1982.
Recently, she came back to the show to discuss her new life in Nashville.
WHAT SHE LOOKS FOR
Four years later, she married a second time, this time to the American football player and television sports commentator Frank Gifford. They had two children together — son Cody Newton Gifford and daughter Cassidy Erin Gifford.
In 2015, Frank, who won the NFL Most Valuable Player Award from United Press International in 1956, died from natural causes at their Greenwich, Connecticut, home. 
As for what she looks for in a potential romantic partner, Gifford said she's looking for somebody who's kind, generous, and who loves God more than he loves himself.
Gifford co-hosted the third hour of "Today" with Hoda Kotb from 2008-2019. Recently, she came back to the show to discuss her new life in Nashville, as reported by The Oprah Magazine.
The Daytime Emmy Award winner was living in her Connecticut home that she shared with Frank and their children before she decided to move down to Tennessee.
She said she had many happy moments at her home in Connecticut with Frank, Cody, and Cassidy. But then it came to feel like a mortuary with her just there alone.
Gifford was the one who discovered Frank collapsed and unresponsive on the floor in their home, as reported by PEOPLE. She moved a year ago after retiring from "Today" on April 5 after 11 years on the show.