Jenna Bush Hager from 'Today' Says She's Hanging on by a Thread as She Jokes about Being a Mom of Three
Jenna Bush Hager became a mom of three in August last year. Even though she is back at work and "logistics" can be challenging, Jenna couldn't be happier.
The "Today" co-host couldn't help but gush about her three children when she attended the Hudson River Park Friends Playground Committee luncheon on Friday.
Jenna and her husband Henry gave their daughters, six-year-old Mila and four-year-old Poppy Louise, a baby brother when Jenna gave birth to their third child and first son, Hal on August 2, 2019. 
"I'm hanging on by a thread. But I'm enjoying [Hal] so much," Jenna jokingly told PEOPLE.
Juggling all three children can be challenging, and the 38-year-old have to get creative when it comes to logistics at times. Jenna wants to make sure that all three of her children have "the love that I know I feel for them."
Having her children feel as loved as they are, is important to Jenna, but she also finds motherhood "fun." With Hal now five months old, she couldn't stop gushing about how much she enjoys her son, as she added:
"I enjoyed all my kids, to be honest, but he is the special little boy and feels slightly different. He feels like this little love, so I'm just adoring him constantly."
Jenna's adoration for Hal shined through in the most recent pictures she shared of her "little man." The proud mom posted a slideshow of adorable images where she playfully held him up, and lovingly kissed him on the cheek.
The "Today" co-host said that she had woken up early on the morning of the post. Still amazed and grateful for the tiny human being, she watched him sleep. Overcome by love for her baby boy, she just had to share it.
The little cutie's full name is Henry Harold Hager, as Jenna and her husband decided to give a nod to his paternal grandfathers on both sides of the family. 
Two months after welcoming Hal, Jenna announced her return to work with a bang on International Day of the Girl.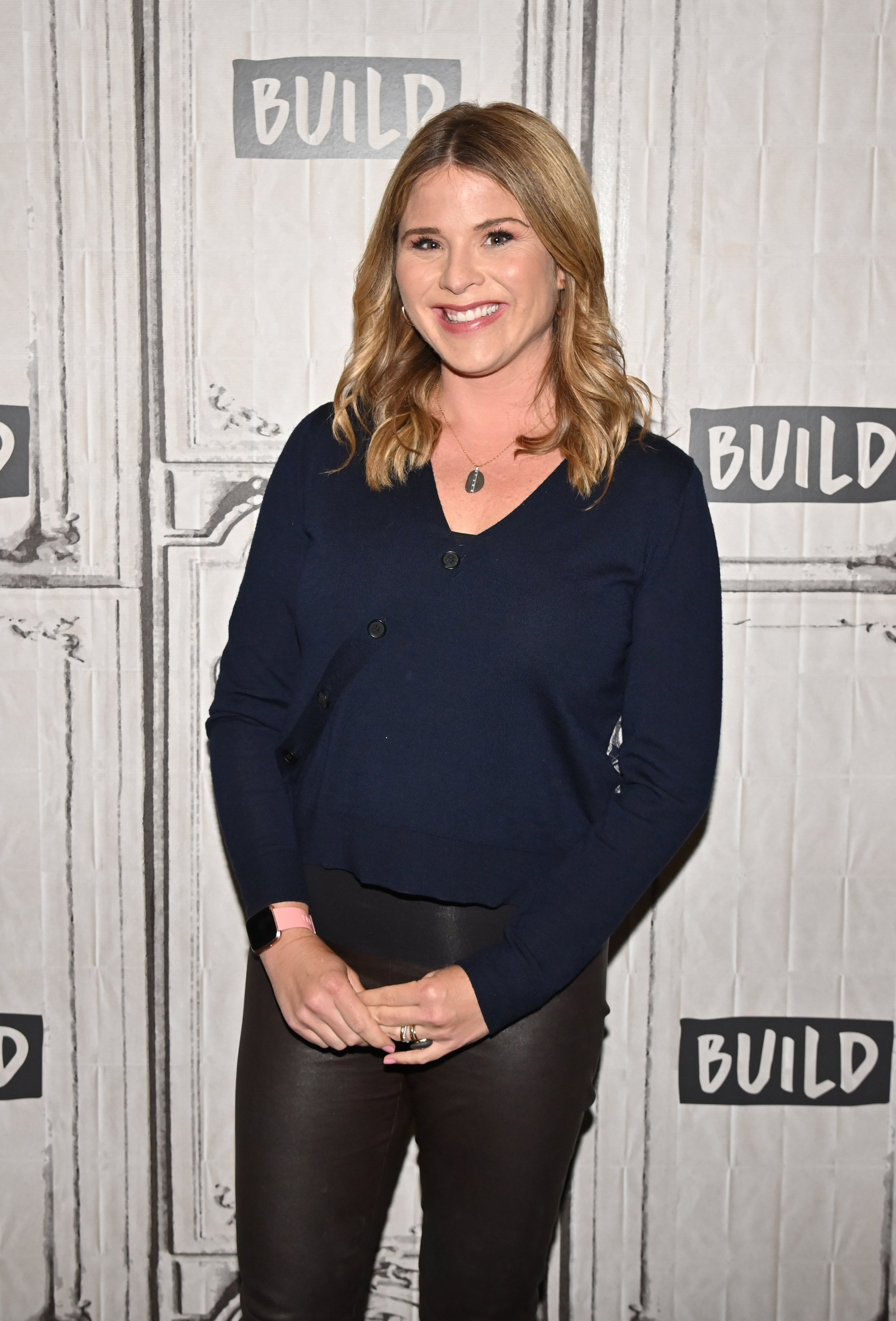 She called up her co-hosts at "Today" during a show and said that she would be joining Michelle Obama and Julia Roberts on a trip to Vietnam in December.
However, Jenna made sure to let her co-hosts know that she'd be returning to her duties on the show first, but she also planned on joining her sister, Barbara Pierce Bush for the promotional tour of their book, "Sisters First" in November.
In tribute to the legacy of her maternal and paternal grandparents, Jenna Bush Hager recently published another book called "Everything Beautiful in Its Time: Seasons of Love and Loss."
With the book, the mom of three vows never to forget her grandparents, and in it reveals them to be more than politicians and the public personas the world got to know.