Al Roker's Gorgeous Daughter Leila Is All Grown up and Looks Different
Al Roker is a versatile TV personality and also a dad. His daughter, Leila, is all grown, and a new photo showed the young lady crafting her path in Showbiz while looking gorgeous.
Al Roker might be an acclaimed TV personality, but he is also a family man. His daughter, Leila Roker, is all grown, and in a throwback photo, she shared on Instagram, the young adult looked radiant and gorgeous. 
LEILA ROKER IS STUNNING 
Fans were there in the comments to show their admiration towards the young adult. In the photo, which was a mirror selfie, the young Roker looked striking in a short floral-print dress, which she paired with tight black pants.
The only visible accessory on her was a necklace bearing a large pendant. She completed the look with lengthy braids while writing in her caption:
"Hey, peeps! Here is a super old picture of me at @theviewabc."
Fans fawned over her in the comments section as they shared their well wishes. By her caption, the goal was to draw fans her new website. Someone heartily wrote:
"I hear there's a chair at the view that would be perfect for you."
Another fan addressed Roker in a lengthy write up where they praised her for her social media prowess.
LEILA'S PARENTS 
Leila comes from a family of celebrities; both her parents are anchors for different TV stations. While her dad works for NBC as a meteorologist, her mom, Deborah Roberts, is an ABC journalist.
Although they work for rival networks, they've been able to endure the ups and downs of marriage.
Even as a young girl, Roker has put in work in carving her one niche.
Al and Deborah Roberts met in 1990 and immediately became good friends. For some time, Roberts also worked with NBC, and at the time, Al and his then-wife, Alice, had split up.
Roker decided to take the friendship to a new level, and after a two-year courtship, he proposed in 1994. The couple had their first child, Leila Ruth, through IVF after struggling with infertility issues. Their second child is a boy, Nicholas Albert Roker.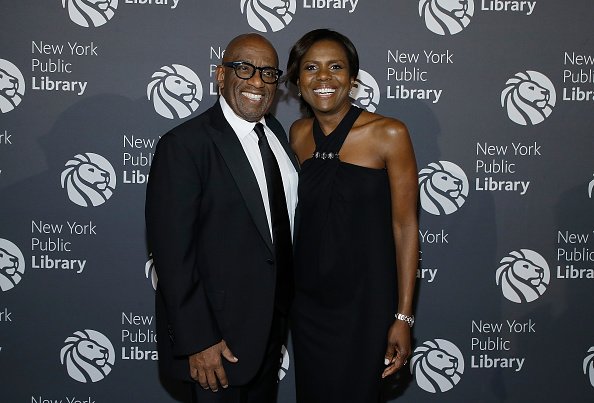 LEILA ROKER IS A BUDDING CELEBRITY 
Leila has a good head on her shoulders, and she has also decided to look into her parents' path for a career. Unlike her weatherman-dad, Leila seems to be tilting towards being a journalist like her mom.
She presently attends the University of South California. She spent her first college year studying at the American University of Paris before returning to California.
Even as a young girl, Leila has put in work in carving her one niche. The 21-year-old has worked with several news outlets and publications, including Forbes and Footwears News, amassing an impressive resume.