People: Kate Middleton Revealed She and Prince William Have Discussed the Holocaust with George & Charlotte
Kate Middleton and Prince William attended the poignant Holocaust Memorial Service in London, where the mother of three revealed that she and her husband discussed the Holocaust with their children. 
At the Memorial Service, they had the opportunity of meeting and speaking with the survivors of the Holocaust. While speaking with a survivor identified as Mala Tribich at the reception, Kate said:
"We were talking to the children about it earlier today. But we had to be, you know, for a 6-year-old… the interpretation."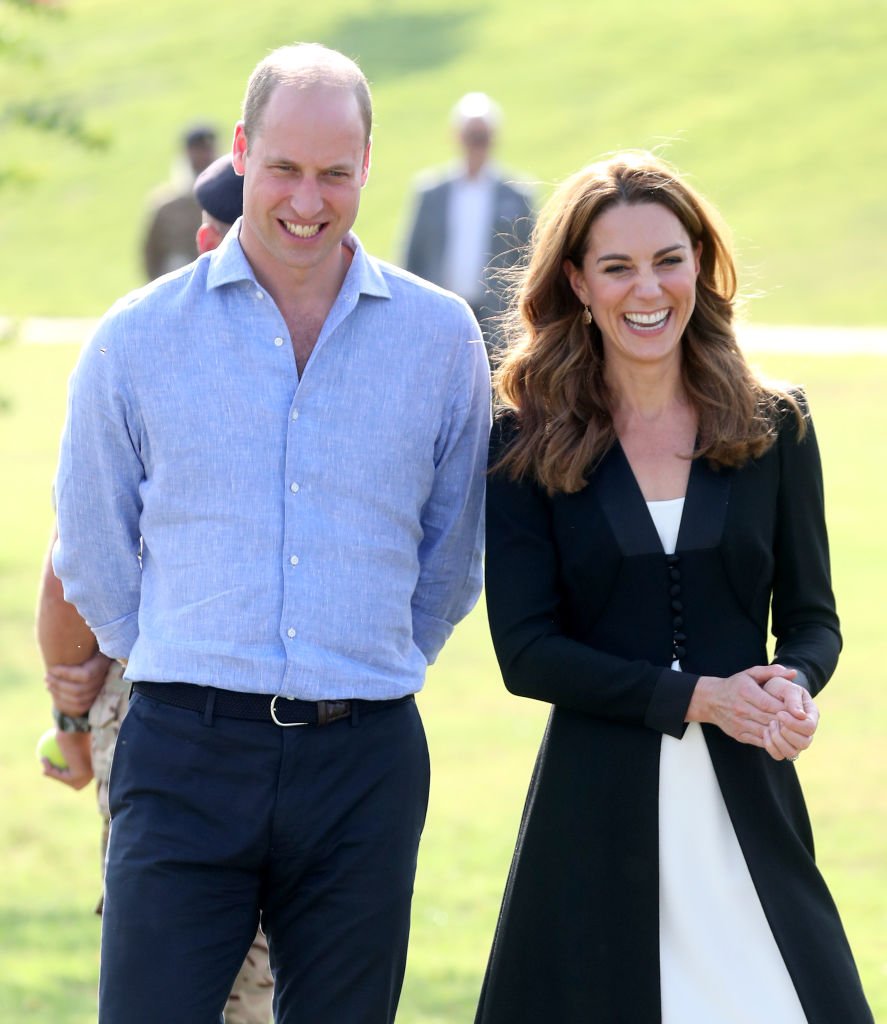 Kate suggested that she and William had to be careful with their words when they explained the mass killing of six million Jews by the Nazi forces to her young children. 
The Cambridge Royals met with 12 survivors of genocide, among which included those persecuted by the Nazis, as well as others from Rwanda, Bosnia, Darfur, and Cambodia. 
One of the survivors, 82-year-old Yvonne Bernstein, was among those who had their portraits recently taken by the Duchess of Cambridge. The candle lighting part of the ceremony proved to be emotional. 
William also praised his late mother, Princess Diana, for allowing him and Harry to interact with those who were less fortunate
First, six candles were lit, before Prince William and Kate Middleton, who looked visibly moved, lit their candles, turned, and went back to join the congregation, starting a chain of candle lighting. 
Kate told Tribich and a group of people that she felt emotional listening to their touching stories. Putting her hand on Tribich's arm, Kate told her that she was fantastic, before asking how she recited her story to her schoolchildren. She said:
"Do your experiences resonate with them? Do they feel they can do something for their generation? So many families are totally torn apart by the trauma and how that plays out over the generations."
Tribich also spoke with reporters later and narrated her discussion with the Duchess, including Kate telling her children about the Holocaust and the impact her stories had on schoolchildren. 
The Kensington Royal shared three behind-the-scenes photos of Kate's interaction with Yvonne Bernstein and Steven Frank, who were both subjects of the portraits she recently took. 
In the post's caption, William and Kate said that her portraits would be included in an exhibition of 75 images of survivors and their family members, which would open later in the year. 
Meanwhile, it seems like Prince George and Princess Charlotte have taken an interest in the plight of the needy. This fact was made known by their father during his and Kate's interview with BBC's baking expert, Merry Berry.
They appeared on Mary's show, "A Berry Royal Christmas," where they helped in preparing a festive party for some of their charity organizations. 
Prince William revealed that whenever he drove Charlotte and George to school, and they saw someone sleeping on the street, he would point it out and explain to them and that they were very interested in the topic. 
This evening join The Duke and Duchess of Cambridge and Mary Berry for a very special party to thank and acknowledge staff and volunteers from charities and organisations who will be working tirelessly over the Christmas period:

📺 @BBCOne
🕗 8.30pm
🎄 #ABerryRoyalChristmas pic.twitter.com/ZfFedEKixi

— The Duke and Duchess of Cambridge (@KensingtonRoyal) December 16, 2019
They would then ask him why those people wouldn't go home. Prince William also praised his late mother, Princess Diana, for allowing him and Prince Harry to interact with those who were less fortunate. 
He added that such an experience had a profound impact on him and that Princess Diana knew that by doing so, she was teaching them a life lesson.