DJ Khaled Reveals Name of Newborn Son While Accepting Grammy for Best Rap/Sung Performance After Nipsey Hussle Tribute
Great music icon/producer, DJ Khaled, revealed the name of the latest addition to his family at the just concluded Grammy Awards night.
The night of the Grammys was an unforgettable experience as there were several heart-rending performances as well as a few pleasant announcements.
Among said announcements was DJ Khaled's, concerning the name of his new son who was born on January 20, 2020, two years after the birth of Asahd, his firstborn.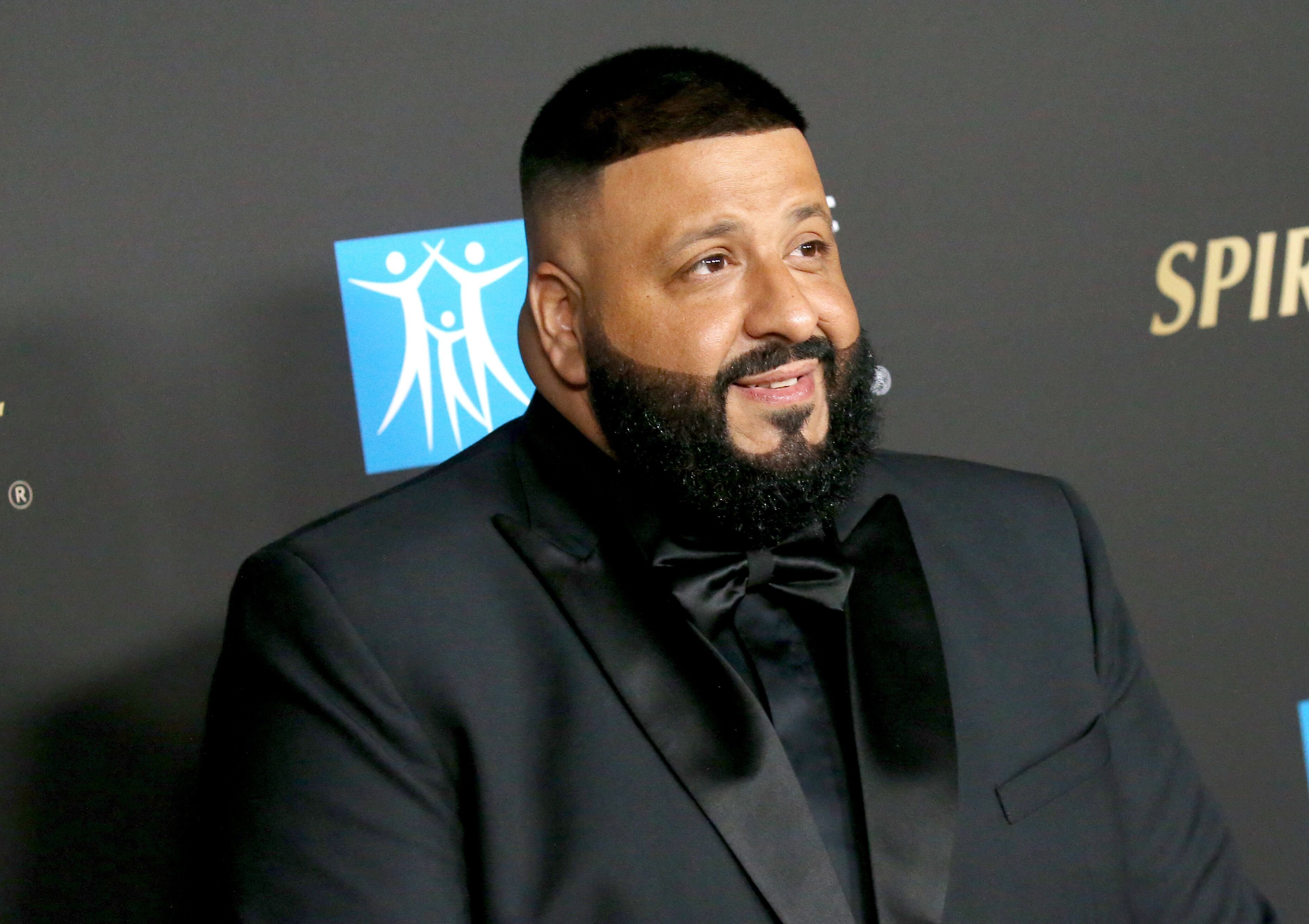 The announcement came after the proud father accepted a Grammy award for his hit song Higher which he promptly dedicated to the recently deceased American rapper, Nipsey Hussle. 
Khaled's song got the Best Rap/Song Performance award. The song involved a collaboration between Khaled, John Legend and the late hip-hop rapper Nipsey Hussle.
The "I'm The One" crooner alongside John Legend was escorted onstage by the late rapper's family to accept the award. Lauren London, late Nipsey's lover, was also notably present on stage.
The talented music producer had first publicized his second son's arrival on Monday via social media and while the delivery wasn't filmed on Snapchat like Asadh's had been it still made waves across the net.
News bearing tidings of the baby's arrival came via Instagram when Khaled took to his page to post a string of pictures which hinted at his baby's birth.
The first of the pictures featured him posing in a delivery room with Dr Jin, Nicole Tuck's doctor. The image had the caption, "Dr Jin said you ready," with an emoji of upturned palms.
The next picture showed the 44-year-old father with his eyes closed praying. The picture that came after equally prolonged the suspense as it featured the singer staring off in the distance.
The DJ's wife's hospital bed was also visible in the background. The final photo revealed the joyful tidings as it captured Khaled and Dr Jin giving each other a high-five.
The caption further confirmed the news, "THANK YOU ALLAH! THANK YOU, MY QUEEN NICOLE! BLESS UP DR JIN! ANOTHER ONE!!"
There has been no picture taken so far of baby Alam and netizens can't wait to catch a glimpse of the bundle of joy. Congratulations on both wins Khaled!