Pete Holmes Says He Accidentally Told Malia Obama to Shut up during His Comedy Show in Massachusetts
"Terrible comedy audience," said Pete Holmes of Malia Obama and her female friend as he opened up about the night he told them to "shut the [expletive] up" without knowing who they were. 
When Pete Holmes takes the comedy stage, he expects his audience to watch him. So when two attractive women whispered throughout a stand-up show including during his segment, he called them out. He would later learn that one of those women was the former presidential daughter, Malia Obama.
Pete recounted this story to Conan O'Brien during the late-night host's show. He said that after several attempts to stop the girls from whispering including making funny jokes about it, it came to a point where he told them to shut up.
Pete added that he was surprised none of Malia's security called his attention even after he took a curtain and wrapped it around the girls to silence them.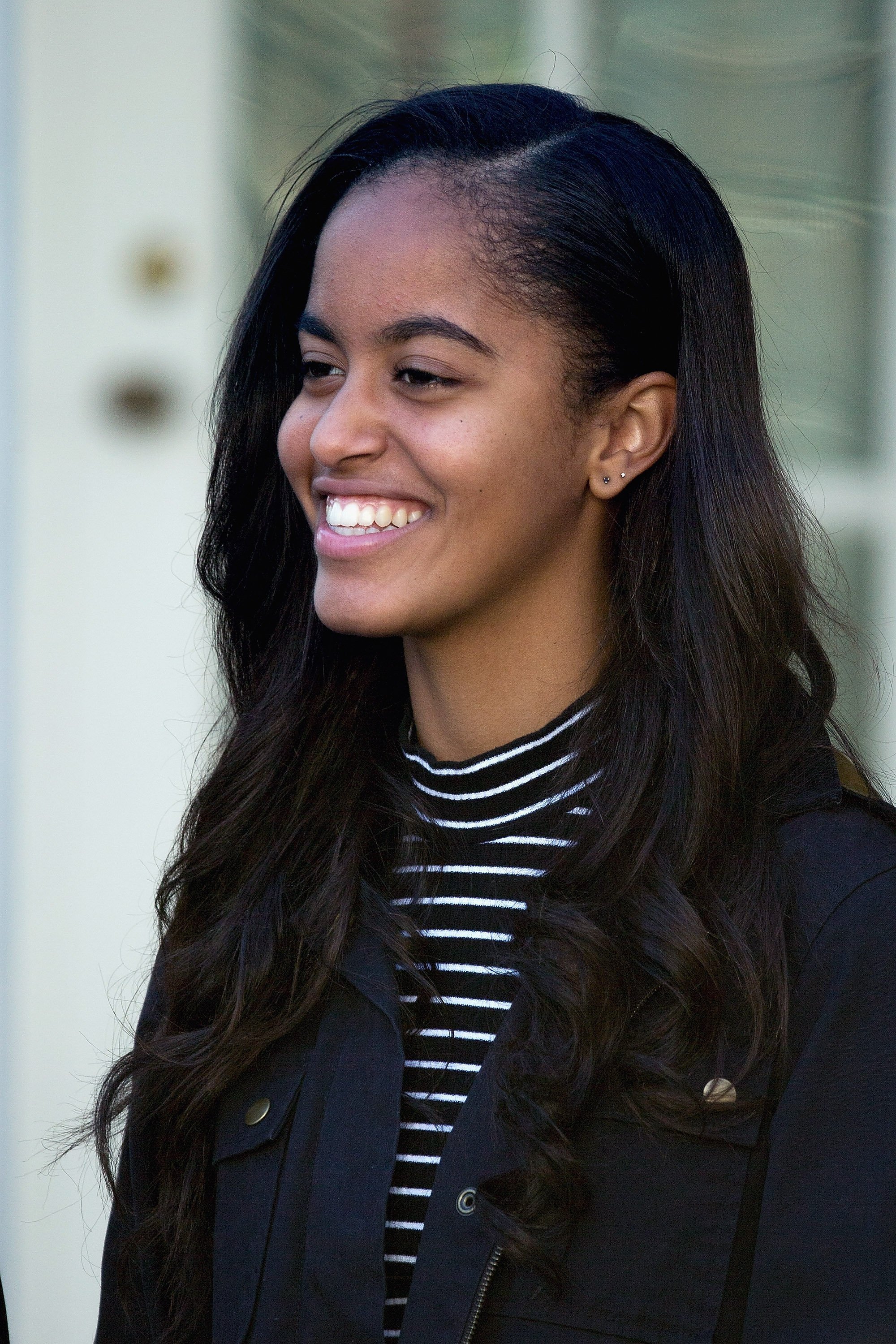 HOW MALIA GOT THE BETTER OF PETE
Pete recalled being the last of a group of comedians to take the stage in Sommerville and observed two young females he described as "hot" whispering all throughout the show. He thought it was rude. When it was his turn to take the stage, no matter what he did to keep the women from whispering, they wouldn't stop.
"I tell a joke, and they're whispering and laughing and giggling, and I'm just like, 'What's going on? I can see you,' " he told Conan.
Pete said it came to a point where he attempted to wrap a curtain around the girls just so he wouldn't be distracted by them and they would get the message. "Terrible comedy audience," he concluded. 
Pete added that the girls were seated in the front row which made them more visible to him with the spotlight on them. And even when he tried to crack jokes pertaining to their behavior, they wouldn't stop. The rest of the audience was clueless and were wondering what was going on.  At some point, Pete's ire got the better of him so he lost his cool.
"I get a little more like, 'Shut up. Look at my face. I'm here to help,' " he said. "But you know, you push Petey too far. I'm like, 'Please, shut the [expletive] up.'"
WHY PETE WAS UPSET
In Pete's opinion, whispering is worse than heckling. He acted out how the two girls behaved and explained why this was a nightmare for comedians.
"What a "Black Mirror" nightmare to be doing stand-up and there's two attractive girls — which is what made every nerd into a comedian — in the front row, whispering and laughing at the people on stage, but in the bad way."
Pete said it came to a point where he attempted to wrap a curtain around the girls just so he wouldn't be distracted by them and they would get the message. "Terrible comedy audience," he concluded.
THE SHOCKING TWIST
But Pete would later get the shock of his life when he learns after the show that one of the women was Malia whose Secret Service was probably lurking somewhere in the audience.
He was even more surprised that none of them attacked him for attacking their subject. Conan asked in jest why he wasn't shot and he said he asked himself the same thing.
MORE ON MALIA
The eldest of Barack and Michelle Obama's two daughters, Malia is currently studying at Harvard. In 2017, her father described the moment he saw her off to college as "a little bit like open-heart surgery."
Though he tried to hide his tears, Barack joked that his Secret Service was trying to avoid watching him because he was sniffing on the way home.
Malia also frequents headlines due to her relationship with her British boyfriend, Rory Farquharson. She reportedly spent the recent holidays with him in London where his affluent parents reside. They were spotted strolling and checking out bars and restaurants in Islington.
Both 21, Malia and Rory have been seeing each other for over two years. They met as students at Harvard as has been going strong since. They've kept their relationship at a low profile though they're often photographed together during dates.