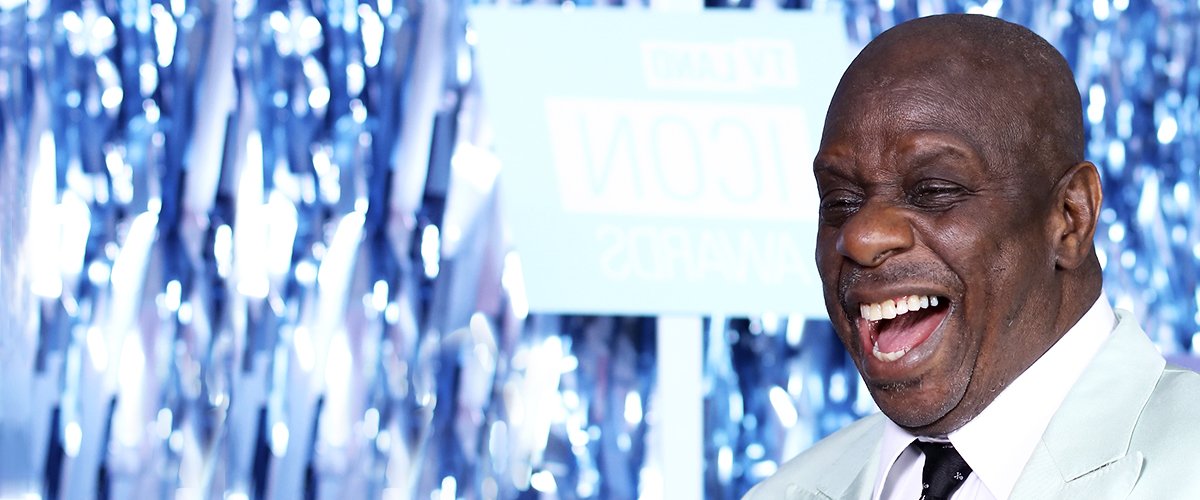 GettyImages
Jimmie Walker on Relationship between 'Good Times' Co-Stars: 'We Were Never Friends'
For six seasons, actor and comedian Jimmie Walker won hearts on the '70s CBS series, "Good Times," featuring as the comedy center, JJ Evans.
"Good Times" star, Jimmie Evans opened up about his relationship with other casts on the CBS sitcom, during the six-year run.
The comedy icon revealed that despite their years together on-set, the relationship between them was strained, and they never bonded as friends.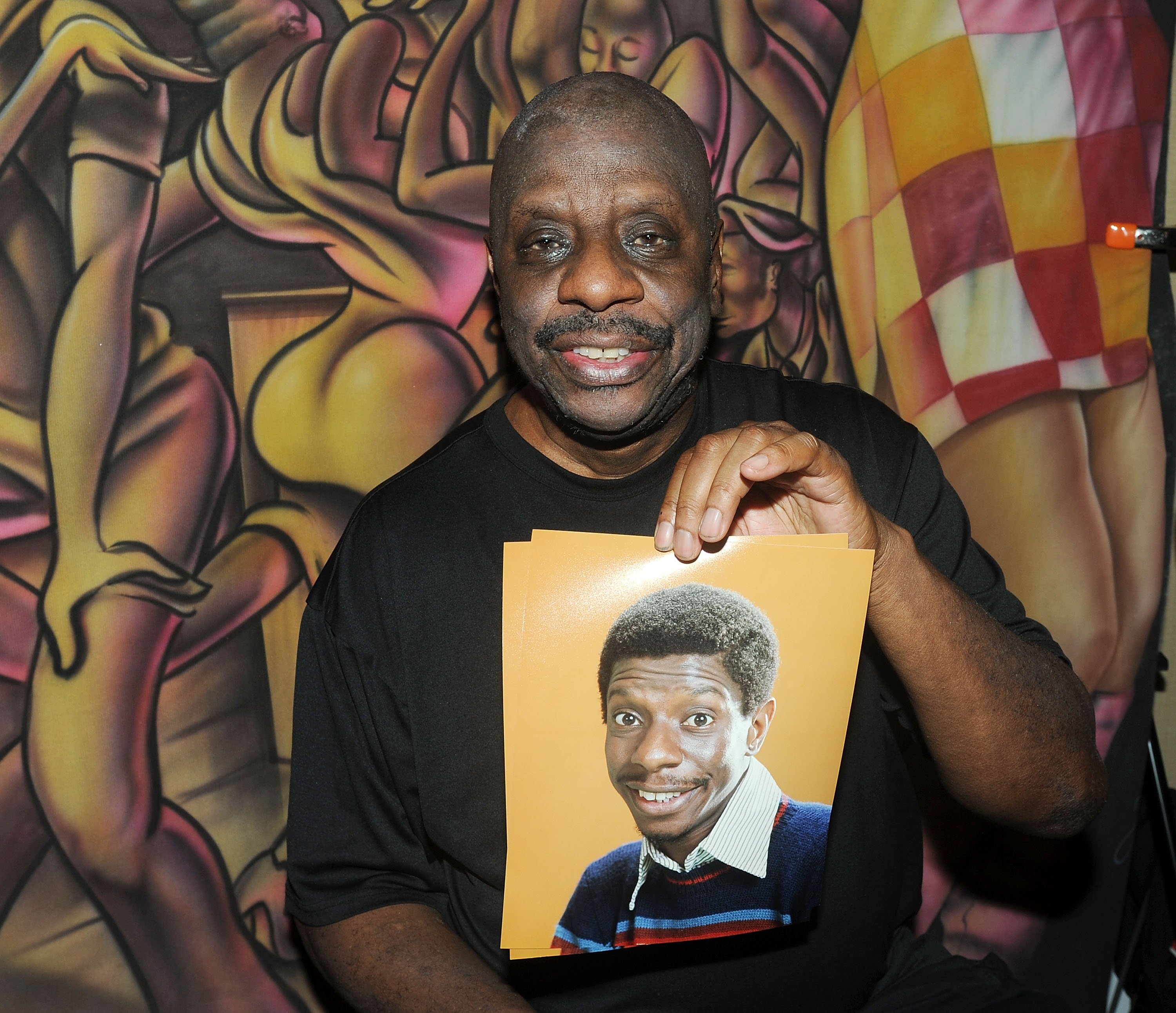 Jimmie JJ Walker attends Day 2 of the Chiller Theatre Expo at Sheraton Parsippany Hotel on October 25, 2014 | Photo: Getty Images
JIMMIE OPENS UP ABOUT RELATIONSHIP WITH "GOOD TIMES" CAST
Starring as the buffoonish eldest son of the Evans, he became a fan-favorite on the show, so much so that the sitcom's plot soon centered around him, to the dismay of other casts, who thought his comedic antics were a blemished portrayal of the African-American community.
"I will honestly say I don't remember speaking a word to Esther the whole time she was there. I think the same basically goes for john. I mean we talk more now a little bit, but very very little. We were never friends, we never talked."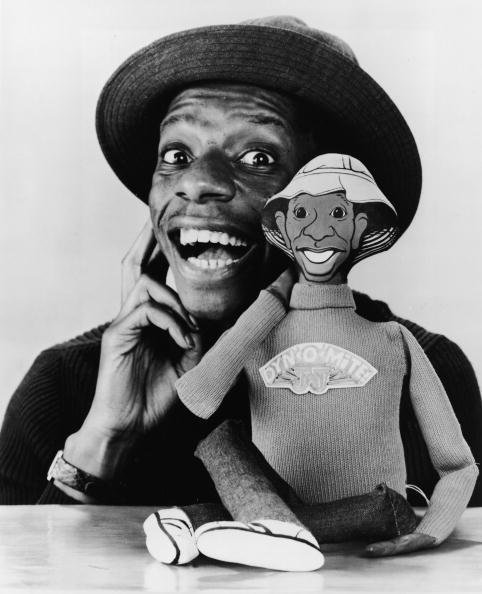 Jimmie Walker with a talking doll based on his character 'J. J.' from the television series "Good Times." | Source: Getty Images.
The comedian went on to explain that they never had each other's numbers for emergencies, as they only ever spoke on-set.
Going further, the star described how his on-screen father, John Amos's dissatisfaction over the sitcom's direction, led to his being fired and the ultimate killing off of James Evans's character.
To date, his relationship with the other cast has remained strained, although he noted a slight improvement on John Amos's part, with whom he starred in the 1975 film, "Let's do it again."
Notwithstanding, the "Dy-no-mite" comedian was certain there were no chances of the cast becoming friends, or getting to have a sit-down together anytime in the future.
Now 72, Jimmie was born on June 25, 1947, in Brooklyn, New York. He began his career working with a radio station, as a radio engineer/announcer, a skill he acquired through the federally-funded SEEK program, but his comedy prowess soon came to light.
Before long, he began performing as a stand-up comedian and gained recognition by the casting director of "Good Times," who recruited him to be on the sitcom as the teenage JJ Evans, when he was twenty-seven.
During the icon's run on the CBS show, he became widely renowned for his catchphrase, Dy-no-mite, which was featured on clothing items, toys, and other accessories around the country.
His pursuit of success, with an estimated comedy tour period of 25-30 weeks a year, the actor hardly carved out time for a remote personal life. Thus, he never married nor fathered children, but has been linked with several women in the past, including conservative media pundit and author, Ann Coulter.
JIMMIE'S LIFE AFTER THE SHOW
After the series hit an end in 1979, the comedian went back to his stand-up career. He also took up other acting gigs in movies like "BAD Cats," "At Ease," and "Bustin Loose."
At 72, the stand-up genius still tours the United States as a comedian, along with sound effect specialist, Michael Winslow.
"The title means, 'despite what some people in the industry are saying, you're too old, or out of style, we're still here, writing and grinding.' And the people who see us seem to like us."
Since his stint as JJ, Walker has been on a quest to achieve "everything!" without the distraction of family, relationships, wife, or kids.
The comedy legend has been open about his decision to remain unmarried in his career pursuit, explaining that the institution was a sham that left people hostile, angry, and on the verge of losing all they worked for. Notwithstanding, Jimmie has had his fair share of girlfriends.
WAS JIMMIE IN A RELATIONSHIP WITH ANN COULTER?
Rumors of a relationship between the JJ Evans' role player and media pundit, Ann Coulter, has surfaced several times over the years.
However, both television personalities have constantly debunked the claims, noting they were good friends with no strings attached.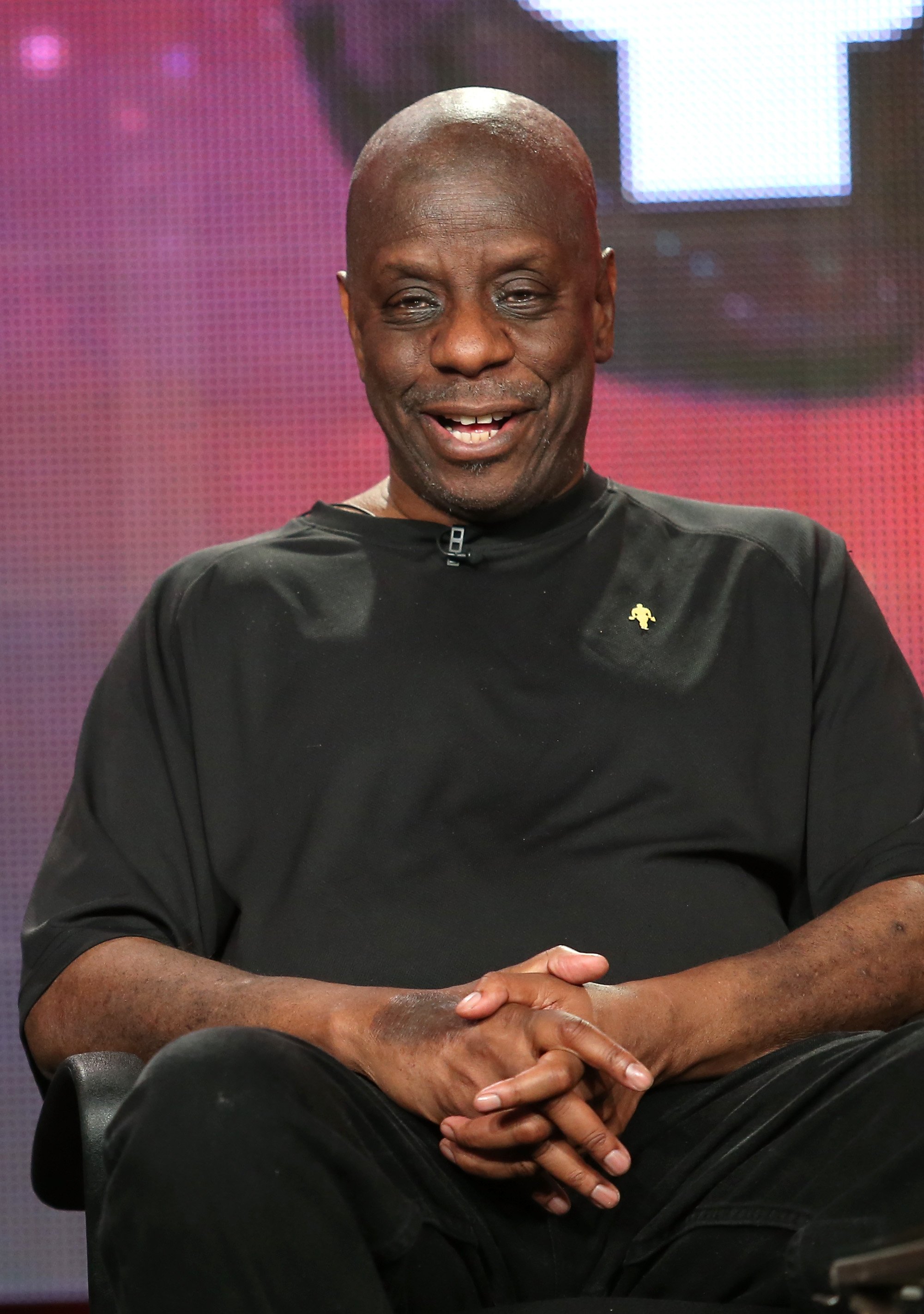 Jimmie Walker at the PBS portion of the 2014 Winter Television Critics Association tour on January 21, 2014 | Photo: Getty Images
The rumors became more prominent in 2017, following a sit down on Entertainment Weekly with "Black-ish" creator, Kenya Barris, and "Good Times," director, Norman Lear.
The director confirmed the rumors, saying the pair was in a relationship while describing an encounter he was privileged to have with the couple.
But Barris was quick to point out the fault in the assertion, noting that since the conservative media pundit was not a fan of solid food, the date couldn't have happened. Once again, Coulter stepped up to clear the air, shutting down the rumors for good.
"GOOD TIMES" ACTORS— WHERE ARE THEY NOW?
The icon's role as JJ, "Good Times'" comic attraction, made him the ultimate center of the sitcom, and by far, one of the most prosperous decades after.
John Amos, who played the family patriarch, James Evans, has developed a successful on-screen empire, with hits like "Roots," "The Fresh Prince Of Bel-Air," "Coming To America," "Die hard 2" and "Dr. Doolitle 3" among others.
Thelma Evans, played by Bern Nadette, now married with two kids, went on to become an author, a website hostess and the spokesperson for Jeunesse skincare line, while the fictional family's youngest, Ralph Carter, as Michael, ventured into music.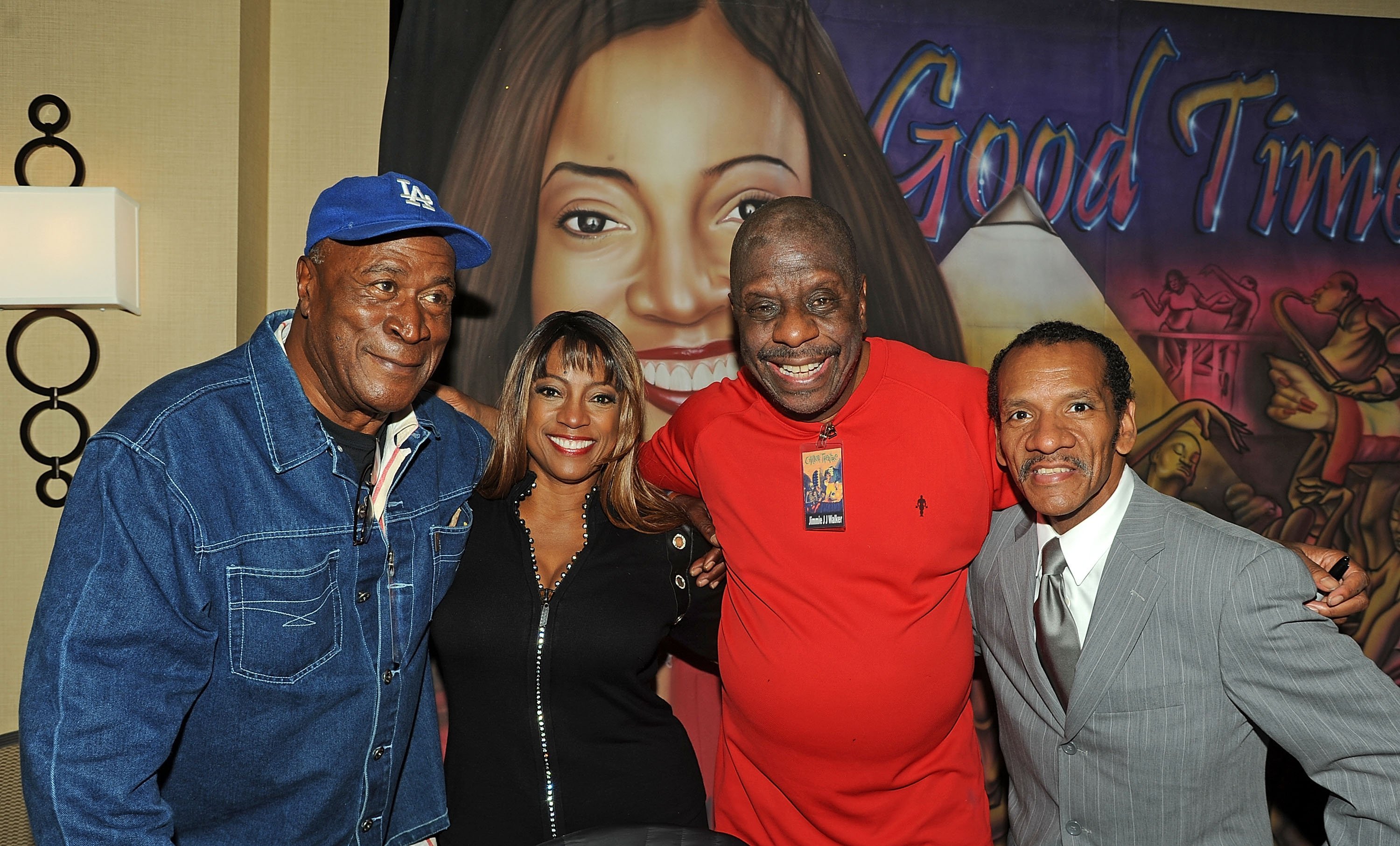 John Amos, Bern Nadette Stanis, Jimmie JJ Walker and Ralph Carter of " Good Times" reunite at Day 1 of the Chiller Theatre Expo at Sheraton Parsippany Hotel on October 24, 2014 | Photo: Getty Images
Also dabbling into music is the famous Janet Jackson, who starred as the Penny Gordon, the family's adopted daughter in latter seasons. The singer got married to billionaire Wissam Al Mana in 2012.
The family matriarch, Florida Evans, played by Esther Rolle, died in November 2017, following a difficult battle with diabetes. Before her death, she made several television appearances, which fast-tracked her rise to fame.
Taking a little boost from "Good Times," the CBS sitcom's cast have paved their way to fame as legendary personalities in the industry.
Please fill in your e-mail so we can share with you our top stories!