John Legend's Wife Chrissy Teigen Reacts to ESPN Reporter Elle Duncan's Tearful Tribute to Kobe Bryant
ESPN reporter, Elle Duncan, paid the former LA Lakers star, Kobe Bryant, a heartfelt tribute, and Chrissy Teigen reacted to the touching video on social media.
Elle Duncan's touching tribute to the late Kobe Bryant went gone viral and the 34-year-old model, Chrissy Teigen, also shared the video on social media.
Kobe and his 13-year-old daughter, Gianna, who shared her father's love for basketball, along with seven others died in a helicopter crash in the hills of Calabasas, on their way to a basketball game.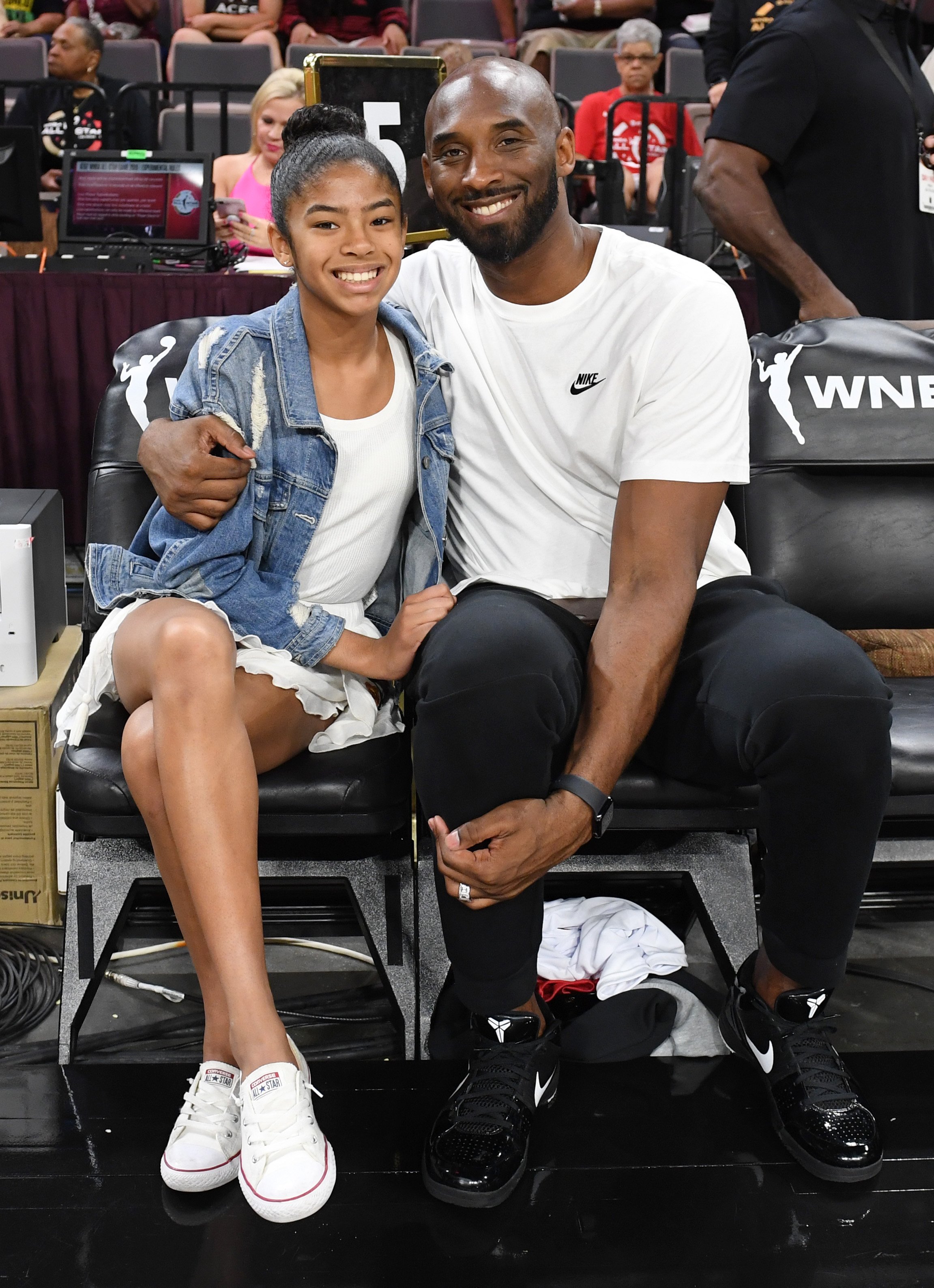 In her tribute, Elle Duncan recalled one of such moments, when she met the late basketballer during an ESPN event, and how much he loved his daughters.
Moved by Duncan's tribute, Teigen shared a clip of the video on her social media accounts, and thanked Duncan, adding that it had an effect on her husband, John Legend. She tweeted:
"The last time I remember John crying...was when Luna wrapped her little finger around his at the hospital when she was born. There really is something magical about girls and their dads. Thank you, @elleduncanESPN."
Chrissy Teigen also posted a more extended version of Ellen's video clip on her Instagram page, and in her caption, she said that among the sea of tributes she had seen, it was Ellen's which ached her soul. 
In her conclusion, Chrissy asked that someone should take care of all the broken hearts dealing with unimaginable loss, before going on to thank Elle.
While describing Kobe's words about Gigi, Elle could hardly hold back the tears as she cried on live television.
Elle's tribute to Kobe Bryant was indeed a touching one, with its most moving part coming when the reporter recalled what Kobe said about his daughter, Gianna while describing all of his kid's sporting attributes.
Kobe told her his first daughter was an accomplished volleyballer, while the youngest was still a toddler, and yet to be decided. About Gigi, Kobe said:
"But that middle one, that middle one is a monster, she's a beast. She's better than I was at her age, she's got it."
While describing Kobe's words about Gigi, Elle could hardly hold back the tears as she cried on live television. The reporter, however, had a thing of comfort from all of the tragedy. 
Duncan said that when she reflected on that meeting with Kobe two years ago, the only little source of comfort she gets is knowing that he died doing what he loved the most, which was being a dad, and a girl dad. 
Kobe Bryant's comments about being a girl dad, coupled with his love for his daughters has led many fathers to begin sharing photos of themselves with their daughters as a show of solidarity. 
The act by the fathers came after Elle Duncan's emotional tribute of Kobe Bryant and showed that even in death, Kobe Bryant's legacy would always remain, forever.