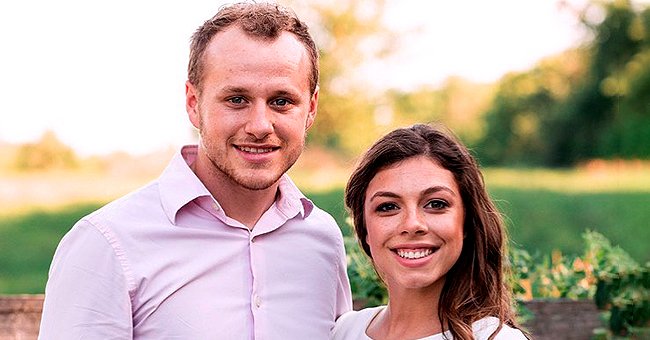 instagram.com/siandlaurenduggar
Josiah Duggar of 'Counting On' Fame Holds His Smiling Daughter Bella Outdoors in Sweet New Photos
Josiah Duggar must have felt like the luckiest man alive when he looked down to see his bundle of joy smiling back at him. It's priceless moments like these that stay with us.
On Tuesday, Josiah Duggar and Lauren Swanson Duggar's shared Instagram account was graced with some father-daughter bonding pictures showing newborn Bella Milagro enjoying some fresh air.
Josiah, 23, and his wife Lauren, 20, have been married since 2018. Last November, the two became first-time parents and since then, all but one of their photos have featured Bella. The post is found below.
Bella is a happy baby
In the latest photos, Josiah's love for his baby girl could be felt through the screens of fans whose hearts must have melted at the sight of the two. Bella's open-mouthed laugh was enough to make anyone smile.
The tot wore a black sweater and a pair of jeans in the first slide. She covered her tiny feet in white and orange socks and accessorized with a gray and black headband.
Josiah holds on with love & care
Josiah wore a red t-shirt and gray cap as he looked down at his daughter in the shot which was taken outside. In the second slide, Josiah holds Bella up in his arms and plants a kiss on her forehead.
The final shot showed Bella with another smile on her face — what a happy baby — and her father again is looking down at her. Lauren seems to have written the caption.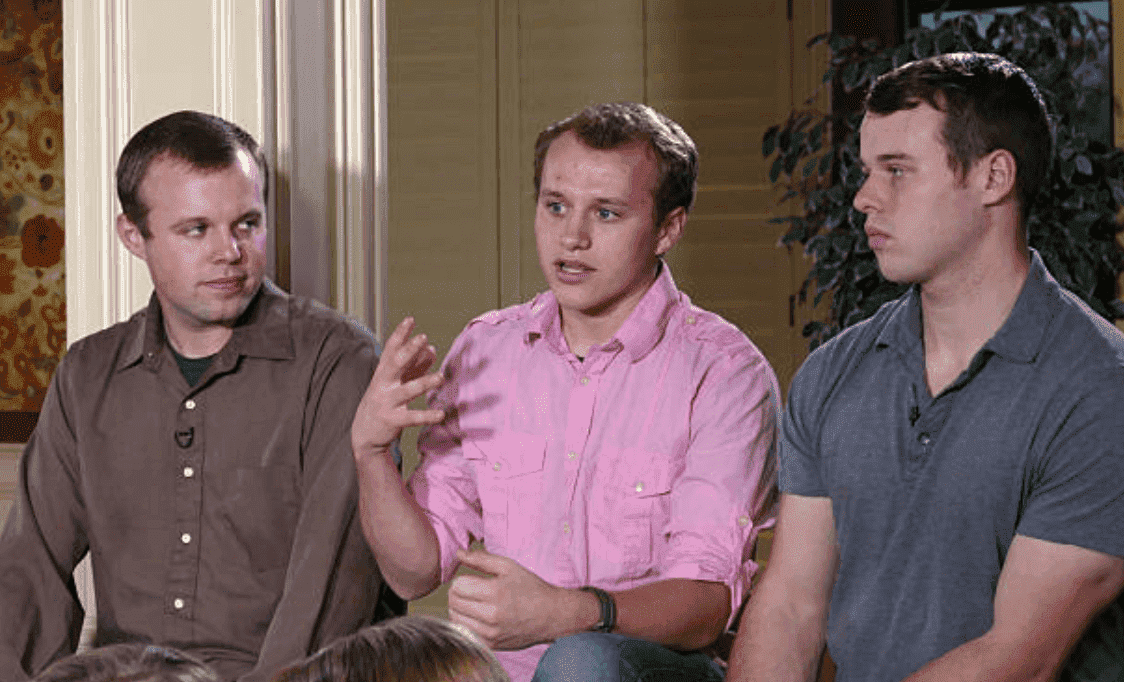 "Good Morning America" interviews John, Joseph and Josiah Duggar from their Arkansas home, on March 14 (7-9am, ET) | Photo: Getty Images
Joy of a mother
"The way Bella smiles and her eyes sparkle when she's in her daddy's arms, just makes my heart melt every time," she said. Fans commented repeatedly about Bella's cuteness levels.
"She's a little sweetiepie," commented one follower, while others called Bella beautiful, perfect, and of course, precious. All of those apply.
The "Counting On" stars welcomed Bella on November 8. She weighed 6 pounds, 5 ounces and was 18.5 inches long. The new parents shared pictures just days after the arrival.
Lauren's painful journey
Unfortunately, it wasn't easy to become a family of three. Lauren previously suffered a miscarriage at five weeks a year before she gave birth to her first child.
Just before Bella's birth, Lauren shared a photograph of a newborn's onesie and baby toys in a basket. Her caption was filled with words of encouragement to others who went through what she did.
When Bella arrived, Lauren and Josiah called her a "beautiful miracle" as they gushed over their then-newborn. We wish the couple and their daughter continued health and happiness.
Please fill in your e-mail so we can share with you our top stories!