The Most Expensive Oscar Outfits of All Time, Including Nicole Kidman's $2m Dress
The 92nd edition of the Academy Awards is around the corner, and we can't help but recall some of the most expensive outfits the actresses have worn on the Oscars' red carpet!
On February 9, fans of the entertainment industry will get to enjoy one of the most important ceremony awards in Hollywood while also seeing the most notable celebrities under the same roof.
Watching Kate Winslet rocking a $100,000 gown was definitely worth it.
Meet this year's class of Oscar nominees! #OscarsLunch pic.twitter.com/rXqgNUOYMM

— The Academy (@TheAcademy) January 27, 2020
For the Academy, four films were the most outstanding ones in 2019 out of the hundreds that were released: "Joker," which got 11 nominations, "The Irishman," "1917," and "Once Upon a Time in Hollywood," which obtained 10 nominations each.
Apart from those, movies like "Jojo Rabbit," "Little Women," "Marriage Story," and "Parasite" also got nominated for important categories, including Best Picture.
Congratulations to the Best Picture nominees! #OscarNoms pic.twitter.com/Wqgdoe62Gs

— The Academy (@TheAcademy) January 13, 2020
While the event is supposed to commemorate and acclaim films and performances, it is also the perfect time to see our favorite actresses wearing beautiful – and expensive – outfits.
From Julia Roberts' $95,000 dress to Nicole Kidman's $2M gown, here are some of the most expensive Oscars outfits of all time.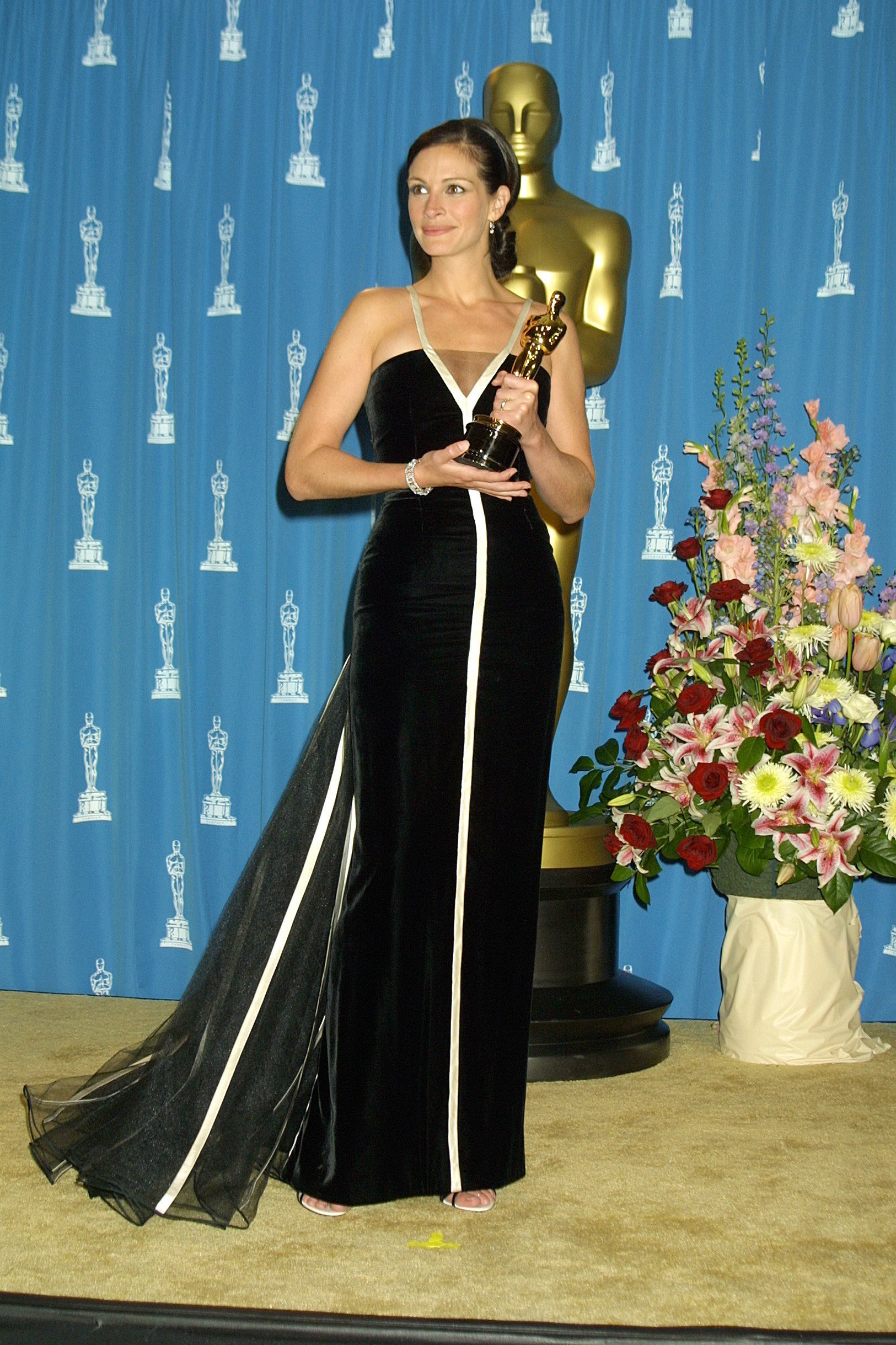 JULIA ROBERTS' $95,000 VALENTINO GOWN
For the 2001 Academy Awards, the "Pretty Woman" actress put on a simple, elegant, off-the-shoulder dress. Her black piece of clothing featured white details that, along with her pieces of jewelry, attracted a lot of attention.
Given the simplicity of the Valentino gown, some people find it hard to believe that it cost $95,000. On that event, Julia was one of the Oscars' winners, taking home one award for Best Actress due to her performance on "Erin Brockovich."
"A good color for such a perfect British beauty" Valentino told @Newsweek on Kate Winslet in Valentino 2007 Oscars pic.twitter.com/gF9LxuDW

— Valentino Garavani (@ValentinoMuseum) February 23, 2012
KATE WINSLET'S $100,000 VALENTINO DRESS
The "Titanic" star showed up at the Oscars ceremony in 2007 wearing a mint green gown designed by Valentino that, according to Kate, was selected by her daughter Mia, who was only six years old at the time.
Unfortunately for her, she lost the Best Actress award to Helen Mirren. However, watching her rocking a $100,000 gown was definitely worth it.
Lupita Nyong'o wowed in a custom Calvin Klein Collection dress on the 2015 #Oscars #ERedCarpet. The dress featured 6,000 white pearls ✨Comment with a GIF if you love this dress! pic.twitter.com/bQER24md3I

— E! People's Choice (@peopleschoice) February 23, 2019
LUPITA NYONG'O'S $150,000 CALVIN KLEIN ENSEMBLE
In 2015, the Kenyan-Mexican actress, best known for her outstanding performance in "12 Years a Slave," attended the Oscars even though she had not been nominated for an award.
However, it didn't stop Lupita from putting on an exquisite Calvin Klein dress made with more than 6,000 pearls that featured a beautiful V-cut neckline. Surprisingly or not, it cost $150,000.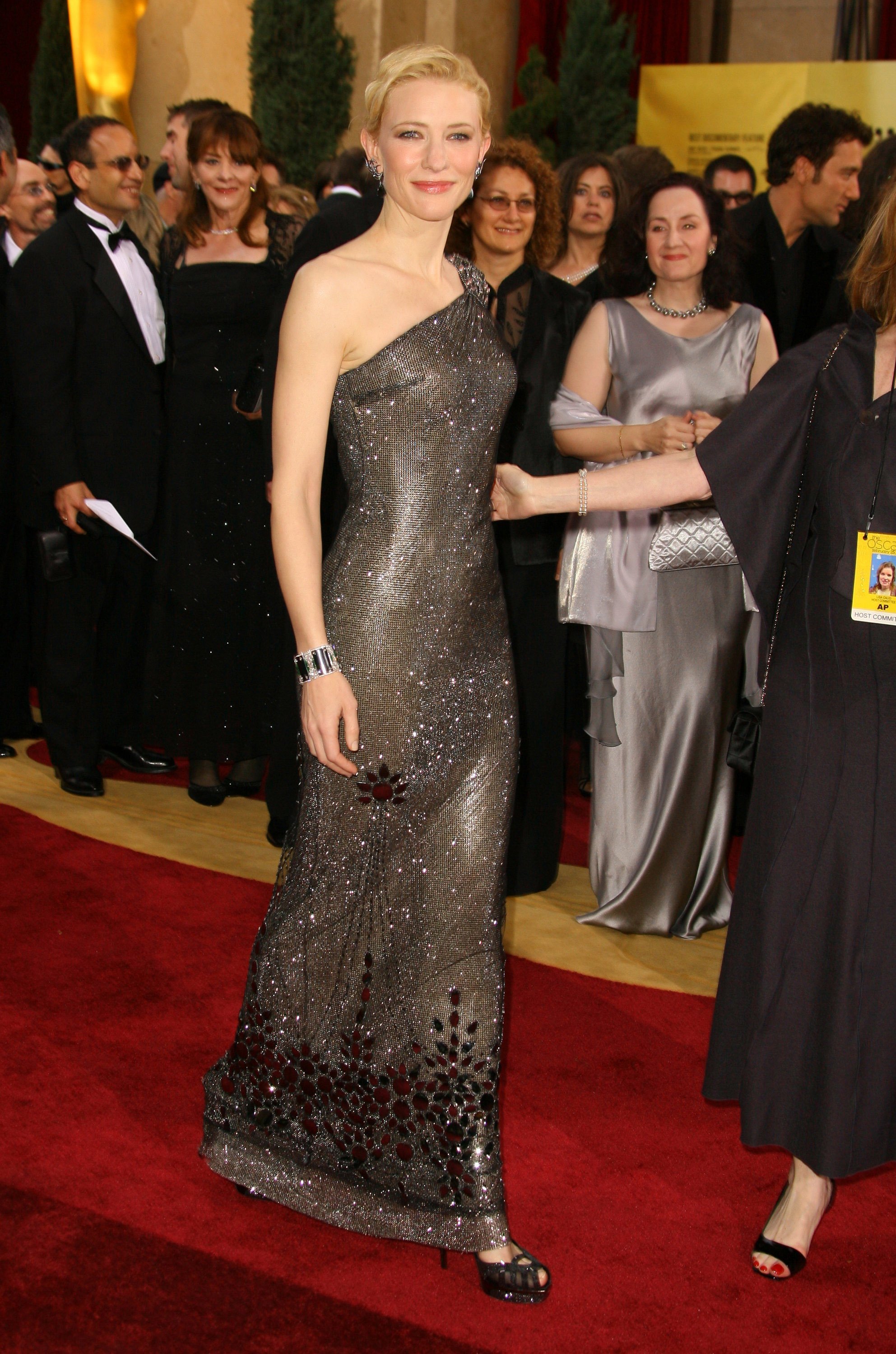 CATE BLANCHETT'S $200,000 ARMANI PRIVÉ DRESS
For the 2007 Oscars event, the "Elizabeth" star opted for a tight, dark grey gown that enhanced her figure. Her ensemble had plenty of Swarovski crystals that gave her a very classy look.
While her $200,000 dress designed by Armani attracted a lot of attention, Cate couldn't take home the Academy Award for Best Supporting Actress for her performance in "Notes on a Scandal." Jennifer Hudson did it for "Dreamgirls."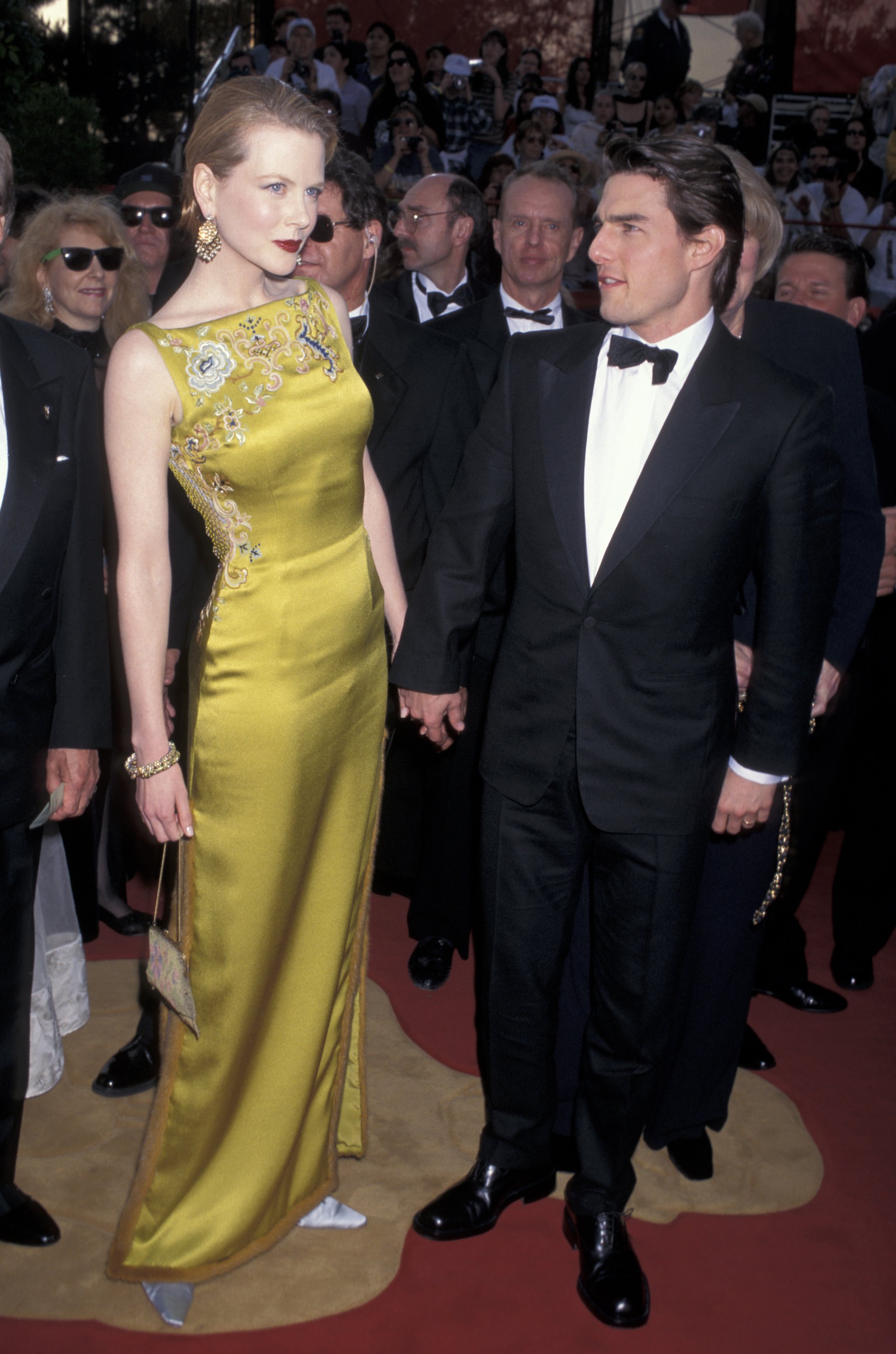 NICOLE KIDMAN'S $2 MILLION CHRISTIAN DIOR GOWN
The "Moulin Rouge!" actress surprised the world during the 1997 Oscars ceremony due to her one-of-a-kind and very expensive silk dress in iridescent chartreuse that cost $2 million.
Although Nicole was not nominated, her then-husband Tom Cruise was, and she took the opportunity to wow everybody with her game-changing gown.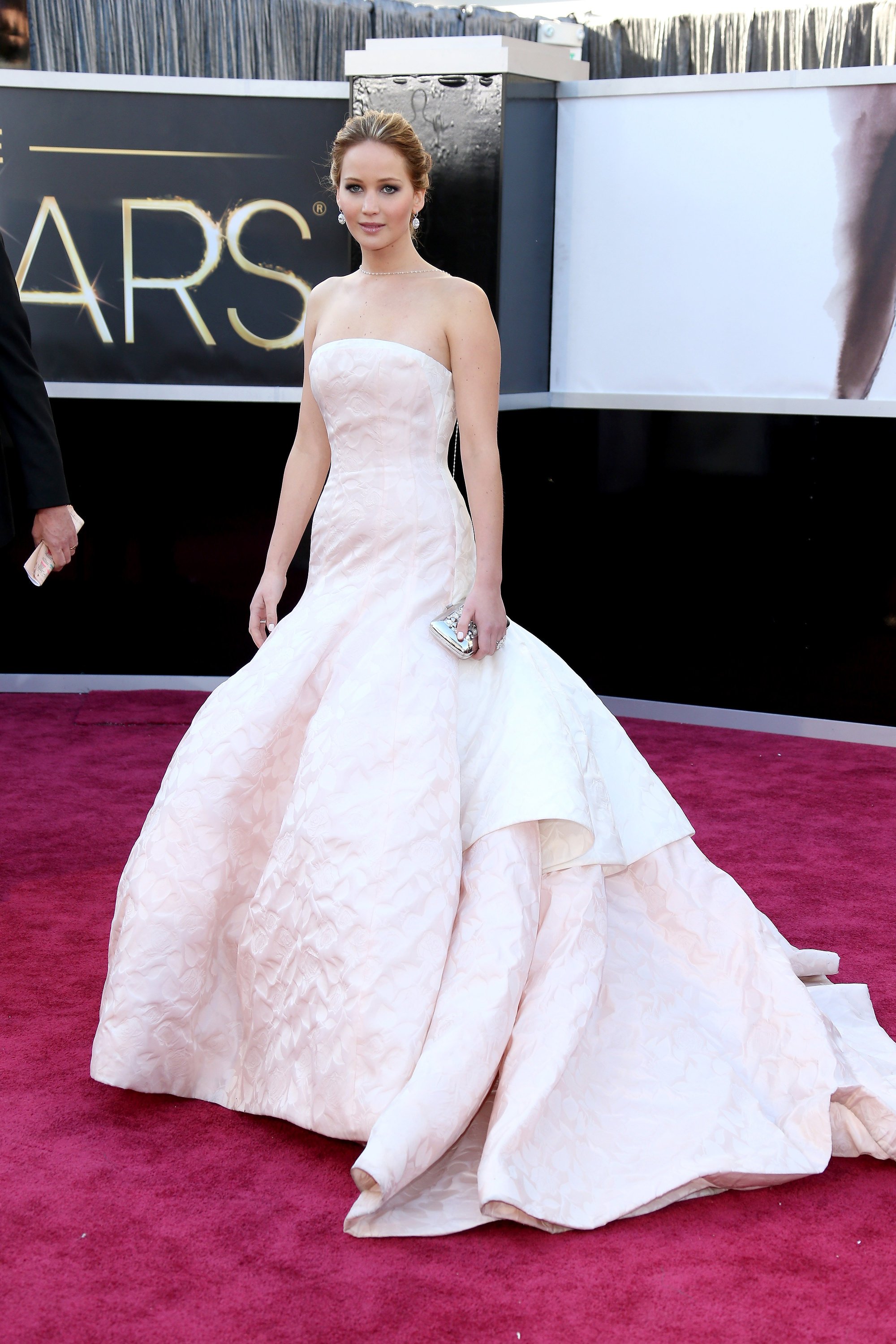 JENNIFER LAWRENCE'S $4 MILLION DIOR HAUTE COUTURE ENSEMBLE
While all the dresses previously mentioned were as gorgeous as they were expensive, the "Hunger Games" star took things to the next level with the Dior Haute Couture gown that she chose for the 2013 Academy Awards.
At that point, she was the face of the brand, which is why it was only natural for her to wear its most expensive piece of clothing that cost $4 million. Jennifer took home the Oscar for Best Actress due to her outstanding performance in "Silver Linings Playbook."