Kobe Bryant's Daughter Gianna Honored by UConn Women's Basketball Team with Her Own Huskies Jersey
UConn women's basketball team paid tribute to 13-year-old Giana Bryant, who died in a helicopter crash alongside her father and basketball legend, Kobe Bryant.
The University of Connecticut female basketball team, the Huskies, honored the deceased daughter of late basketball legend, Kobe Bryant, by naming her one of their own.
The thirteen-year-old, who died in a helicopter crash on Sunday, along with her dad and seven others on board, nurtured dreams of one day getting into UConn and becoming a Husky before her untimely demise.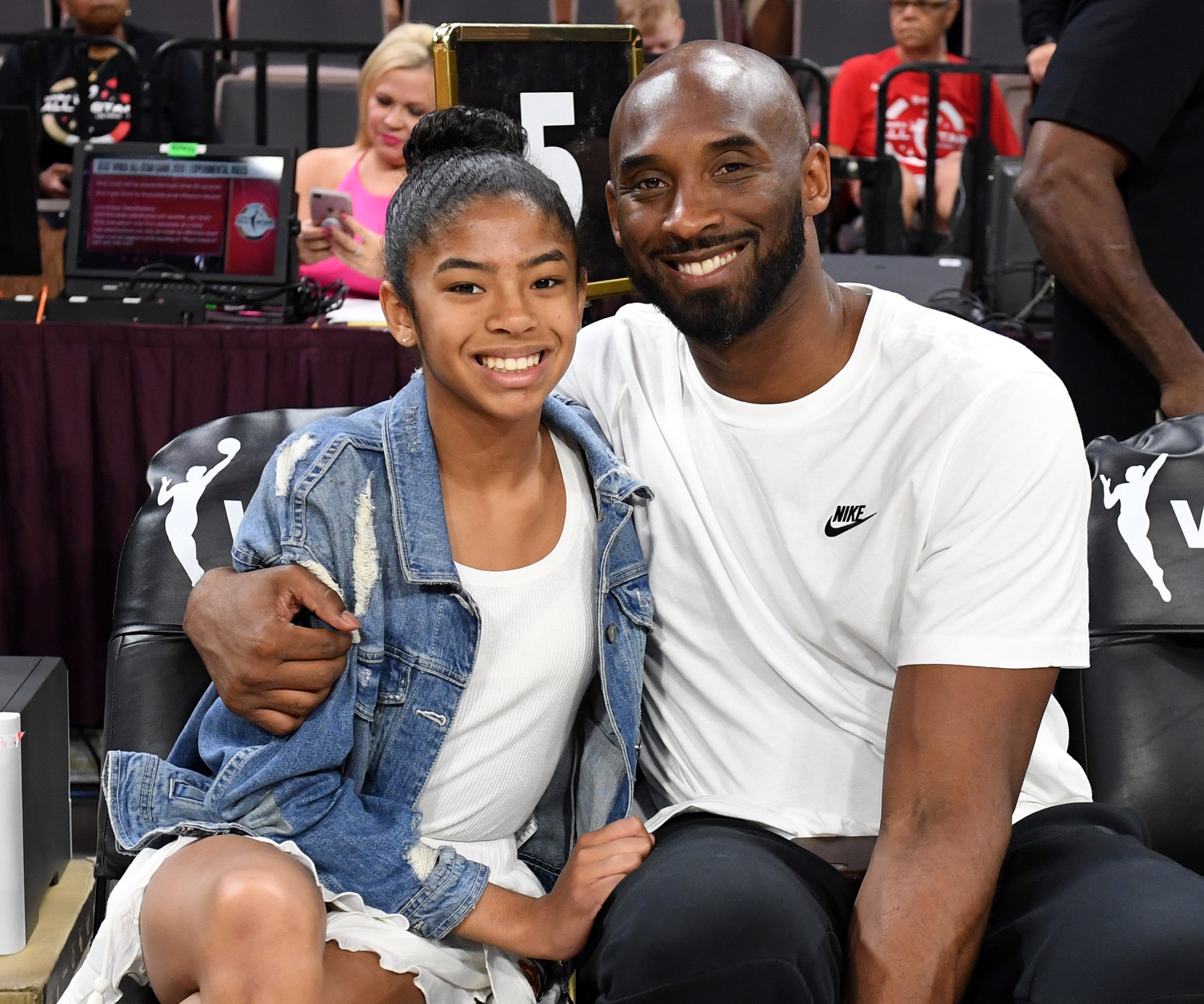 To honor the teenage basketballer and her dad, the University observed a 24-seconds moment of silence before the commencement of their exhibition game at the XL Center.
As a special tribute to the youngster, the team draped a Huskies jersey, sporting the number 2, over a chair, along with a bouquet. Via Twitter, the Huskies shared a picture of the honorary setup, along with a tribute to the teenager which read:
"Mambacita is forever a Husky."
"Mambacita" was a nick with which the iconic NBA star often addressed his daughter, while the number two represented the teenager's favorite jersey number, worn during her training periods at the Mamba Sports Academy.
Tributes to the deceased were also displayed on screens around the University during the exhibition match, with words like "Mamba Forever" and "in loving memory of Kobe and Giana Bryant" making the rounds.
The late teenage basketball star got her first official introduction to the Huskies in 2017.
Mambacita is forever a Husky 💙 pic.twitter.com/3wdAbdK0Ye

— UConn Women's Basketball (@UConnWBB) January 27, 2020
Players took the tribute a notch further, inscribing names of the deceased father-daughter pair, and other victims of the accident on their sneakers.
Kobe and Gianna were frequent patrons at most of the Uconn female basketball games, and had gotten acquainted with some of the team members. The Huskies tweeted alongside a photo of the pair dressed in Uconn's jerseys:
"Kobe and Gianna meant a lot to our program. Our thoughts are with the Bryant family. Mamba Mentality will live on forever, but they are deeply missed."
The late teenage basketball star got her first official introduction to the Huskies in 2017 after the NBA legend took her to the Uconn locker room on one of their games.
According to the team's coach, the budding talent could barely hold back her excitement at meeting her idolized Hutchins, who, in turn, were star-struck by her famous dad.
The encounter left Gigi with a tremendous interest in the game, a Uconn dream. But her dream was short-lived after the crash claimed her life on Sunday.
In addition to Kobe and Gigi, other victims of the helicopter crash include Gianna's basketball teammates, Alyssa Altobelli, Payton Chester, the team coach, Christina Mauser, the pilot, Alyssa's parents, and Payton's mom.