Magic Johnson Urges Kobe Bryant Fans to Do Something Positive in Honor of the Late NBA Legend
Magic Johnson revealed what he thinks Kobe Bryant would want people to do in his honor, during an appearance on "Jimmy Kimmel Live."
Since news broke of Kobe Bryant's death, many have shared what they think he would want those he left behind to do. Magic Johnson is the latest to share his thoughts, and he said:
"You know Kobe would want us all to carry on and be great in our lives, and we should do something positive in his name."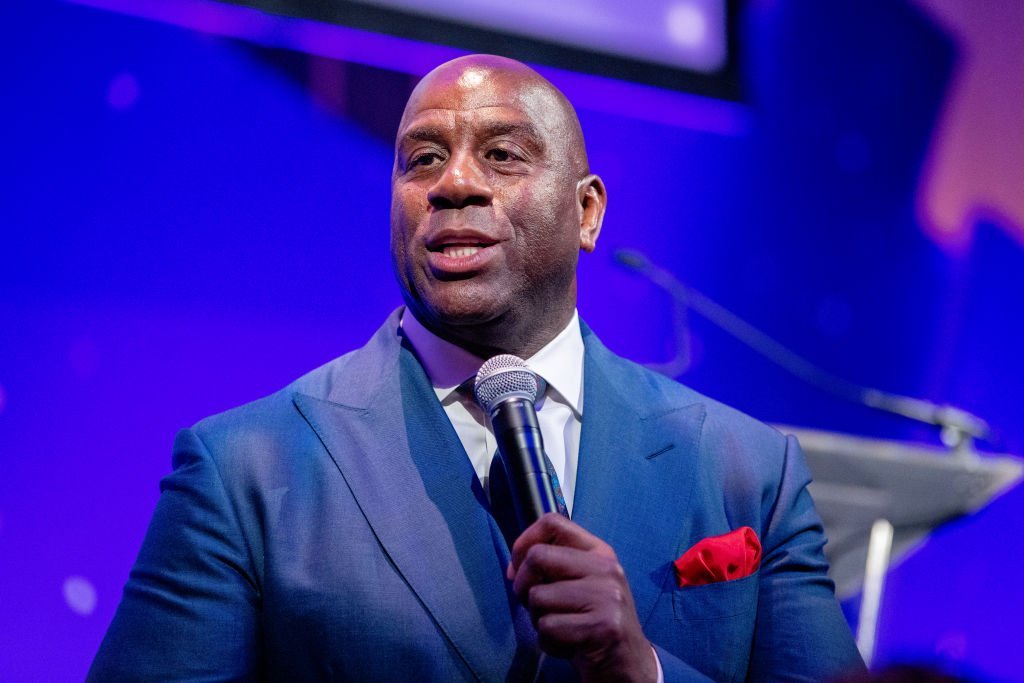 Johnson made the statement during an appearance on "Jimmy Kimmel Live." He added:
"Whether it's making sure that we love our families or giving back to organizations in his name, we should do something great because he was such a great man."
Johnson described the late dad-of-four as a great father and an incredible basketball player. He noted that he was proud to see the deceased wear the purple and gold color of the Los Angeles Lakers.
The two men played for the Lakers and considered each other as the greatest Laker the team had. They idolized each other, and their admiration was genuine.
He wrote that he and the deceased have a lot in common outside basketball.
Johnson told Kimmel that Bryant poured his heart and soul into the sport. He gave it everything he had, was committed to winning, and never made excuses.
The former NBA star wants people to imbibe that quality. He believes everyone should work with the same dedication and focus the deceased had when it came to basketball.
The greatest pride the NBA legend has in his former teammate was the way he transitioned into a family man. He noted that the 2005 MVP was enjoying life with his family, and went too early.
Bryant died on the morning of January 26th at about 9:45 am. The helicopter he was traveling in with his daughter, Gianna and seven others became a ball of flame after crashing into a canyon in Calabasas, California.
Following the news of his death, Johnson shared a series of tweets paying tribute to his friend. In one, he wrote that he and the deceased have a lot in common outside basketball.
Kobe and I shared so many special conversations about life and basketball. We had so much in common off the court. I used to love talking to him about Lakers basketball, being fathers and husbands and how much we loved Italy. I will miss those conversations and him so much. pic.twitter.com/PIv7obzr2x

— Earvin Magic Johnson (@MagicJohnson) January 26, 2020
They both loved talking about being dads and traveling to Italy. Johnson added that he would miss those conversations and his friend, who gave the world the best of himself.