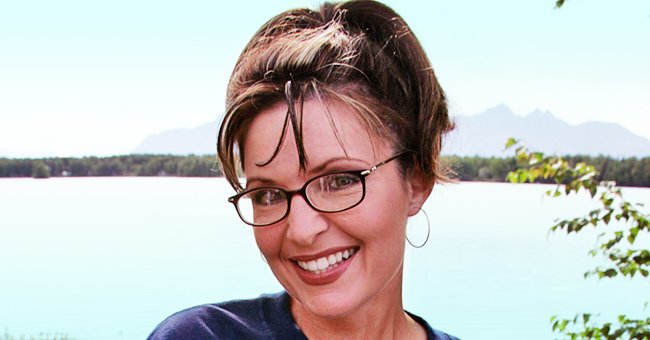 Getty images
Sarah Palin's Daughter Willow Bailey Posts Stunning Photos of Her 2-Month-Old Twins
Sarah Palin's daughter has fully embraced being a mom, and from her recent social media post, it seems she is going at motherhood with everything she has.
Being a mom is fun and is considered one of the most fulfilling jobs in the world. It's so exciting that Sarah Plain's daughter, Willow, captioned one of her latest Instagram posts with the hashtag,
"Mom, so hard."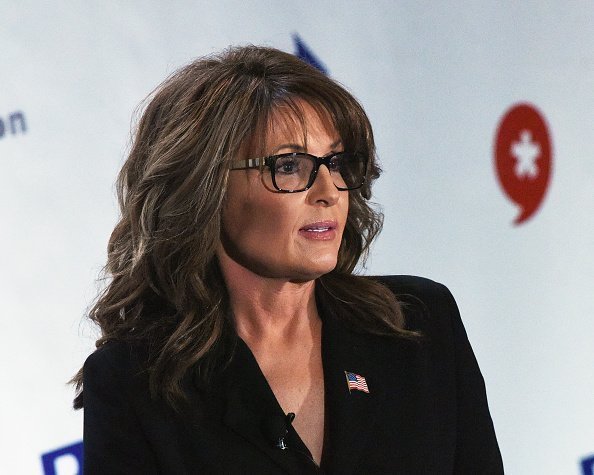 Sarah Palin speaks during her appearance at Politicon at Pasadena Convention Center in Pasadena, California. | Photo: Getty Images
The post showed her carrying her twin daughters, Blaise and Banks, in a baby carrier while taking a mirror selfie. She shared another post which she captioned,
"I can't even, can't even. [eyes of love emoji]."
The second post showed the 2-month-old twins lying on the bed, side-by-side with each other. They wore a matching outfit of gold shoes with fringes, red trousers, a white top, an army jacket, and a gray headscarf.
The girls appeared to have a smile on their face, and their adorable look melted the heart of their mother's followers. Willow's sister, Bristol, lead the charge, commenting that she is "Literally crying."
Sarah and her estranged husband, Todd Plain, reunited in the hospital to support their daughter.
The older Palin's daughter didn't end there. She added another comment, writing that she literally cannot, and her nieces are nothing but perfect.
One follower pointed out that Blaise and Banks are beautiful, while another could not get enough of their "Twin magic." A third person noted that the twins look mischievous already.
Willow shares her daughter with her husband, Rickey Bailey. They welcomed the twins in November, and they are the couple's first children.
The mom-of-two celebrated the birth with an Instagram post, showing her daughters in matching onesies, and beanies. She wrote in the caption that she and her husband were so in love with their children.
The birth also served as a reunion for Willow's parents. Sarah and her estranged husband, Todd Plain, reunited in the hospital to support their daughter.
The former governor of Alaska shared a photo on Instagram of her and her ex-husband carrying their grandchildren. The twins brought the former couple's grandchildren to five, and they adore and love them without reservations.
Please fill in your e-mail so we can share with you our top stories!