Jane Fonda Said That for a Woman Physical Intimacy Gets Better with Age: 'She Knows Her Body'
American actress and former fashion model, Jane Fonda has a different opinion about maintaining a healthy sex life for older women.
To Jane Fonda, life begins at eighty! The actress and former fashion model sent out a message to older women, urging them to be more confident in their bodies without hesitating to enjoy a fulfilling sexual life.
Contrary to the widely-held misconception about older women exempted from sex, the eighty-two-year-old, who has surgically maintained a youthful glam at eighty-two, expressed how important it was to indulge one's sexual life, even at an old age.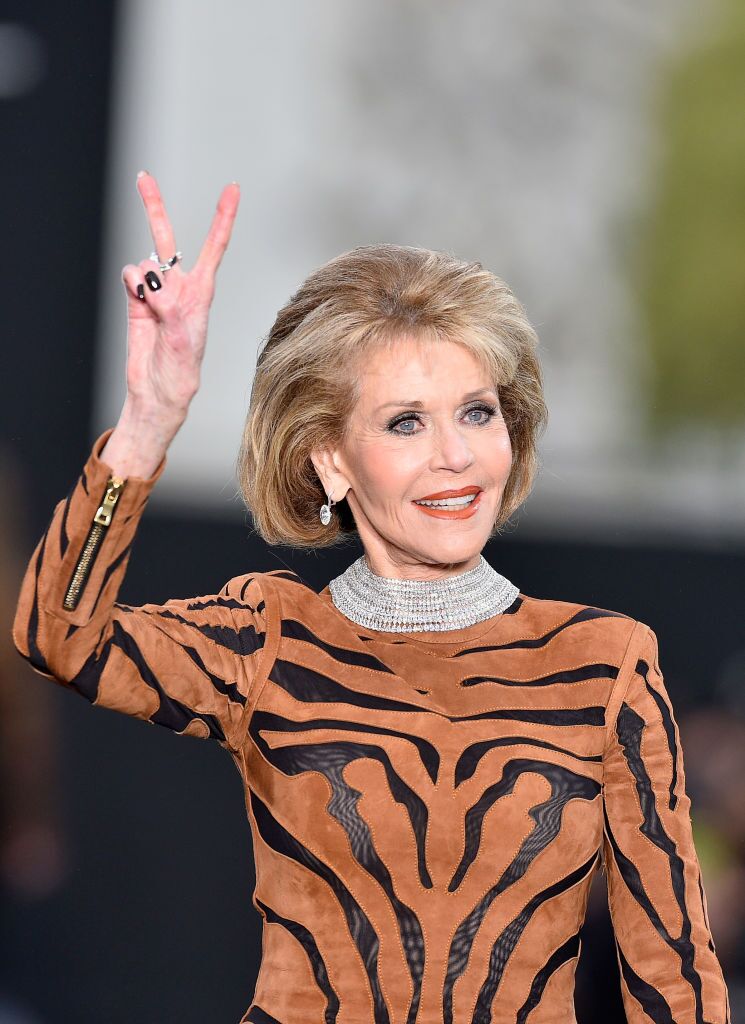 SEX GETS BETTER WITH AGE
During a sit down with entertainment reporter, Kristien Gijbels to discuss her 2018 movie, "Book Club," the actress disclosed that the film was an avenue to help older women break out of their society-induced shell of celibacy. 
According to the actress, the aged had better chances of experiencing fulfilling sexual intimacies, as it got better with age. She noted:
"I think when a woman is older, sex is better. She's not there on the marketplace anymore. She knows her body. She knows what she wants. She's less afraid to ask for it. If it doesn't work out, so what?"
The former model went on to explain how consciously working to have a youthful-old age with several cosmetic jobs done, like facelifts and knee replacements, has made her 80s her best years yet.
MAINTAINING A STUNNING LOOK AT 82
The runway beauty could easily pass for a fitness goddess as she has aged remarkably well. From having the perfect neckline to sporting a nice pair of cheekbones, the 82-year-old is an ageless beauty.
Although it is no secret that most of that perfection was achieved through plastic surgeries, her positive attitude toward aging has a major stake in her overall youthful aura. A women's rights advocate, the icon has been known to sell the idea of reverse aging to women out there.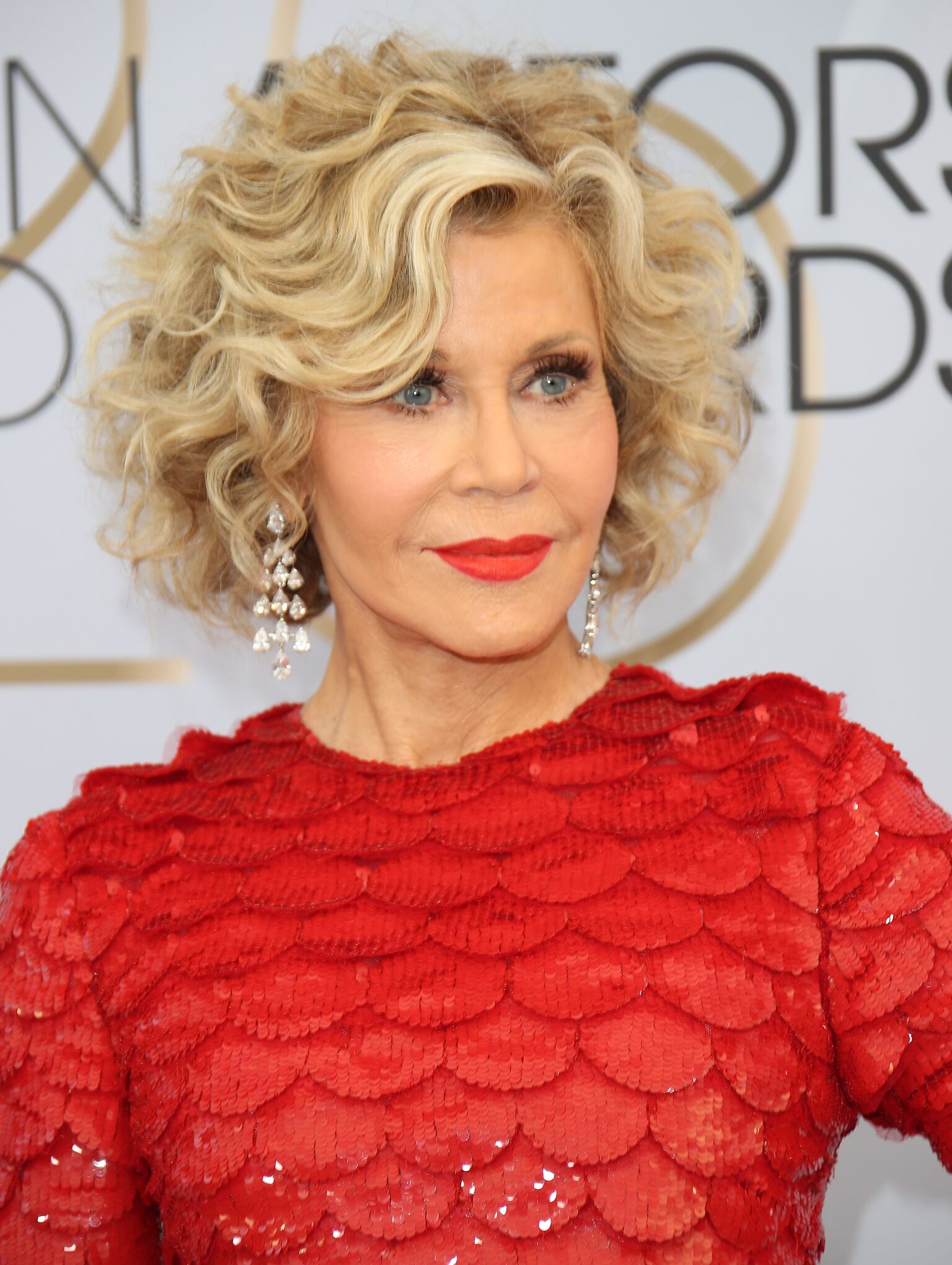 The activist believes aging could be likened to ascending a staircase, with a lot of good-living nuggets to be gained by each step. Voicing out her thoughts on aging, she explained:
"The old paradigm was: You're born, you peak at midlife, and then you decline into decrepitude. Looking at aging as ascending a staircase, you gain well-being, spirit, soul, wisdom, the ability to be truly intimate and a life with intention."
In addition, a positive attitude, coupled with a good sense of humor, playfulness, and gratitude, are also contributing factors for looking stunning at eighty-two.
JANE FONDA'S PLASTIC SURGERY HISTORY
The mother of three has been open about her procedures, as well as a journey to achieving her look. Her decision to get a facelift resulted from her being fed up of looking tired when she wasn't. 
Other cosmetic works followed, but the star has dealt with internal struggles over her decision in years past. In her HBO documentary, "Jane Fonda In Five Acts," the icon revealed getting work done to alter her looks was not something she was proud of, but being who she was, she would not have done things differently.
In her 80s, vibrant and young, Jane Fonda sticks to the saying, "age is less chronological and more attitudinal."
FONDA'S BEAUTY SECRETS
The "Monster-In-Law" star still stands as one of Hollywood's most beautiful women, with a face that's been adopted by top beauty brands like L'Oreal Paris, signing her on as an ambassador.
To revamp her age-defying looks, the actress has a few beauty hacks to turn to on the go, and topping the list is her under-eye concealer, which she said was a must-have for every woman.
Speaking on makeup rules for older women, the workout idol noted the golden rule as "no shine," explaining that older skin should not glisten.
Above all, the right attitude, having love, and looking good on the skin were guaranteed to leave one feeling and looking younger, the former model shared.
JANE FONDA'S HUSBANDS AND LOVE LIFE
The American beauty has tied the knot three times in her eight decades on earth. Her first marriage was to film director Roger Vadim in a marriage that lasted eight years. Before their 1973 divorce, the former couple had a daughter together called Vanessa.
Three days after her divorce from the first husband, the beautiful, young Jane Fonda walked down the aisle again, with activist, Tom Heyden. They welcomed a son, Troy, during their seventeen years together. The pair also adopted a daughter, Mary Luana William, who was fifteen at the time.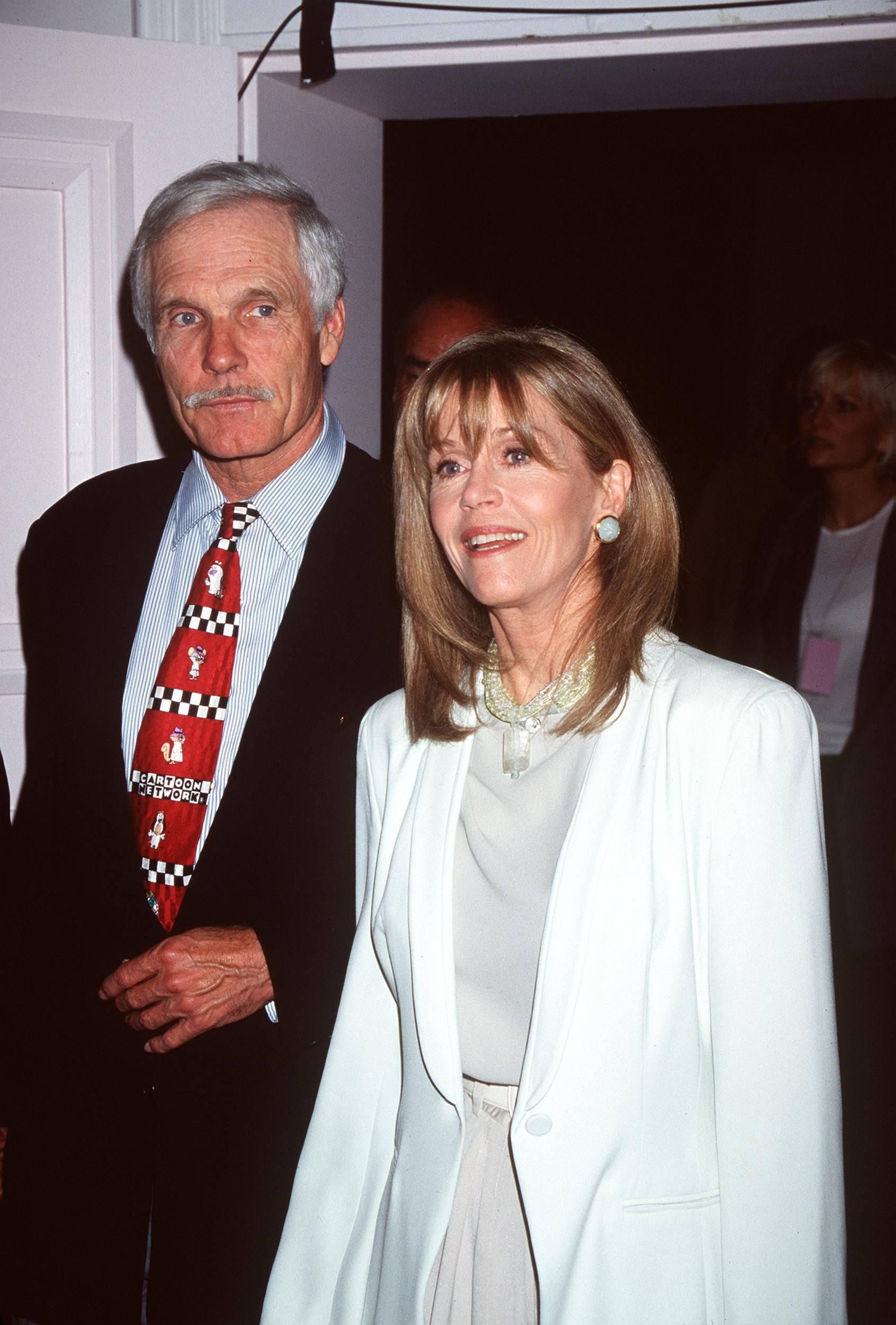 In 1991, the entertainment personality found love again, in Ted Turner, and the two were married for ten years before their divorce. 
Jane Fonda's children, Vanessa, Troy, and Mary, are all grown up now, with different successful career paths that have made their mom a proud mother of three.