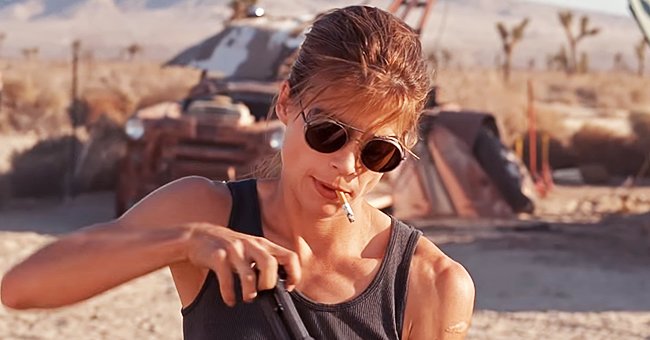 youtube.com/StudiocanalUK
Linda Hamilton Talks about Her Future in 'Terminator' Franchise after Reprising Her Role as Sarah Connor in 'Dark Fate'

Linda Hamiton probably won't "be back" again after the last "Terminator" movie came out last year. And the actress is just fine with that prospect.
On Wednesday, Linda Hamilton sat down with the Hollywood Reporter to share how she feels about the possibility — or lack thereof — of returning to the big screen as the famed Sarah Connor.
Hamilton, 63, reprised the role of the strong female lead in last year's "Terminator: Dark Fate" alongside Arnold Schwarzenegger to the joy of longtime fans of the franchise.
Not eager to return
The film made a loss, garnering a relatively poor $261 million in the box office while receiving high reviews. Regardless, Hamilton's hope about being part of a future installment is very low.
Mentioning the increased financial risk that now comes with such projects, Hamilton said she "would be quite happy to never return" for another "Terminator" film.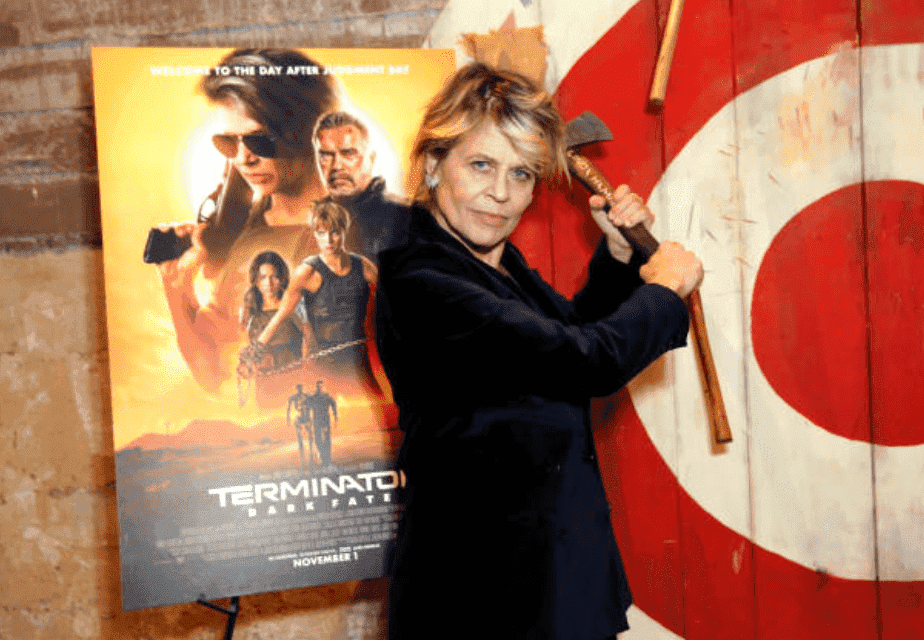 Linda Hamilton takes part in a axe throwing event before the screening of "Terminator: Dark Fate," on October 29, 2019, in Hollywood, California | Photo: Getty Images
She added, "I am not hopeful because I would really love to be done." Hamilton also recounted the strong bond she had with fellow actresses, Natalia Reyes and Mackenzie Davis, who were related in the movie.
There's hope still
The "Children of the Corn" star went onto defend certain plotlines in the new film that some people didn't like, such as — spoiler alert — killing off John Connor at the start.
Hamilton revealed that it took her about a year to prepare her body for the role of Sarah Connor. It involved weapons, military, and, of course, physical training.
Despite her earlier comments, Hamilton did leave an opening for her to return depending on whether or not a new script connects to her. "I will always consider viable changes," she said.
A different exercise
"Terminator: Dark Fate" recently became available on Blu-ray with a version that includes nine minutes' worth of deleted scenes and two videos showing behind-the-scenes effects.
Last year, Hamilton spoke to People and went more into detail about the work she did to get into shape for the latest film. The actress described movement exercises that allowed her to jump into action as needed.
Back to the quiet
The "Dante's Peak" actress has been living a relatively quiet life over the years. In 1999, she divorced David Cameron with whom she shares children Dalton and Josephine. After "Dark Fate," we guess she's going back to that.
Please fill in your e-mail so we can share with you our top stories!