Arnold Schwarzenegger and Linda Hamilton Reunite for Upcoming 'Terminator: Dark Fate' Movie
Arnold Schwarzenegger and Linda Hamilton is the ultimate combo in the new Terminator movie even after 18 years.
1991 was the last time we saw Arnold Schwarzenegger and Linda Hamilton alongside each other, and even after 18 years, their chemistry is undeniable!
"Terminator: Dark Fate" is hitting the theatres on November 1, and Linda Hamilton is reprising her role as Sarah Conor, just like she did in "Terminator 2:Judgment Day" in 1991, as reported by People Magazine.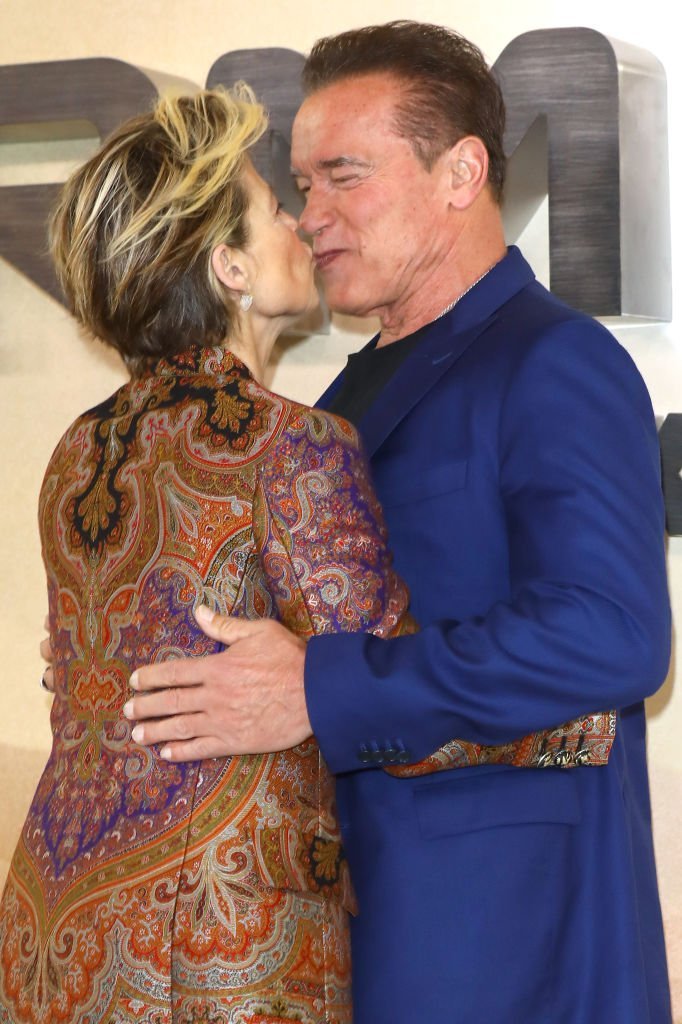 As seen on the official Instagram page of the movie, the casts of "Terminator: Dark Fate" visited London for a global press tour for the film, and Arnold and Linda stole the spotlight.
Arnold and Hamilton were pictured with other stars: Mackenzie Davis, Natalia Reyes, Diego Boneta, and Gabriel Luna, the new terminator out to destroy Connor.
Fans of the franchise aren't the only ones happy about this old collaboration brought to life again as the actors Arnold, 72, and Hamilton, 63, are super excited about it too.
This was evident in their friendly gestures and platonic lip lock at the film's photocall at the Mandarin Oriental Hotel in London.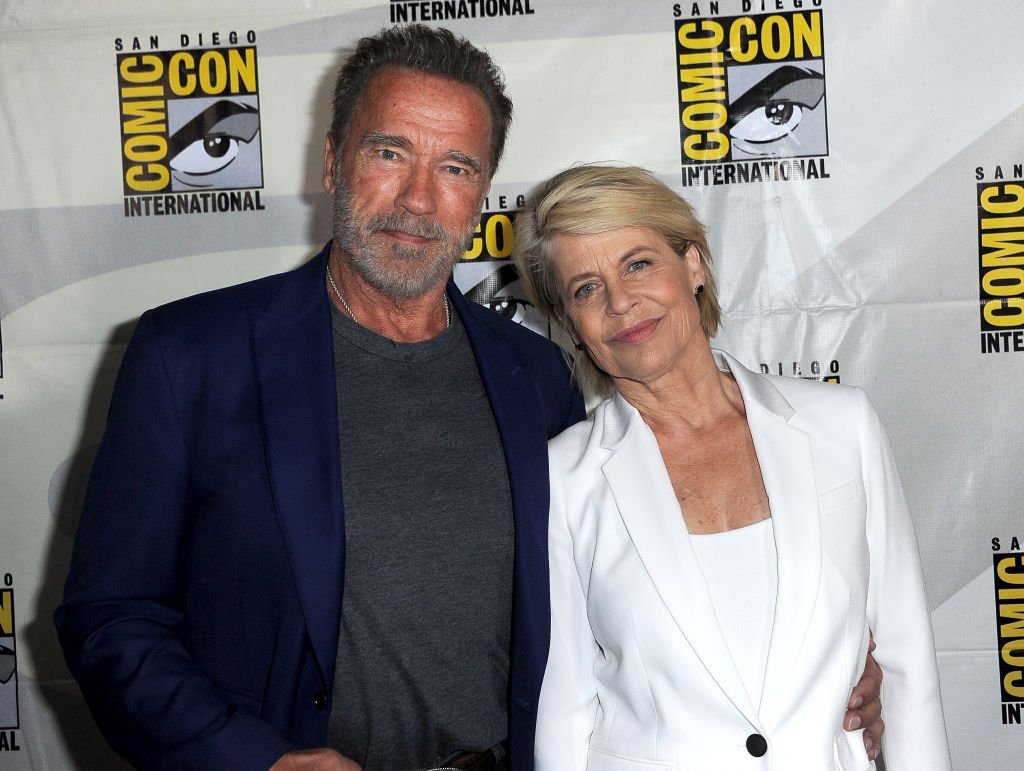 Even though Hamilton admitted it had been a tough call for her to come back to the franchise after living a quiet life, she told Entertainment Tonight how "pleased as punch" she was to see Arnold again.
The actress said:
'I loved working physically with him, I loved seeing him in the trailer, I loved toying with him. You know, it's the very top of a 35-year relationship, and that really means something to me.'
Our favorite terminator, Arnold Schwarzenegger, also cherishes the long-term friendship with Hamilton just like her. He took his Instagram to share a collage of a throwback and recent photo of himself and Linda in September, to mark her birthday.
The accompanying caption read:
 "Happy birthday Linda! You have been such a fantastic friend and costar, and I'm so happy we are working together again. You are a true badass."
As seen on IMDb, in "Terminator: Dark Fate," Sarah Connor and a hybrid cyborg human must protect a young girl from a newly modified liquid Terminator from the future. We sure can't wait for November to come.