Kelly Ripa's Daughter Lola Reacts to Mom Showing off Her Shakira Dance Moves Instagram Video
Kelly Ripa's daughter Lola isn't feeling her mom's new dance steps even though the talk show host was nothing but epic with her Shakira moves.
Kelly Ripa is a 49-year-old TV personality who co-hosts the "Live with Kelly and Ryan" show. Irrespective of her work schedule, she still manages to have fun when she can.
In a recent upload, she vibed to the "Whenever, Wherever" Shakira's song. The eye-catching post saw Kelly and a friend, Anna, intensely working their bodies.
The women looked like they were having a workout session as they showed off that they were more than ready to take on-stage performance as backup dancers if given a chance.
Excitement for Shakira's appearance at the Super Bowl 2020 made the women dedicate their post to the award-winning singer.
While numerous celebrities and fans commented on the update, 18-year-old Lola thought differently of her mom's dance skills, and she said:
"Oh, Lord."
Mother and daughter seem to share a healthy relationship where neither of them shies away from telling each other the truth. Kelly once mentioned in an interview that her daughter is her number one critic when it comes to dressing.
Lola never approves of her mother's fashion sense; it isn't much of a problem for the mother of three who explained that it's not wrong for a teenager to oppose an adult's style.
Regardless of the critics, Kelly's love for her child is priceless, and she revealed how she felt sad when the youngster left for college.
Both Kelly and her husband, Mark Consuelos, try to be exemplary parents to their kids and teach them excellent values. In an interview, she said:
"Kids learn the most by just doing stuff and not talk about it. So I think we've always been all with various charities."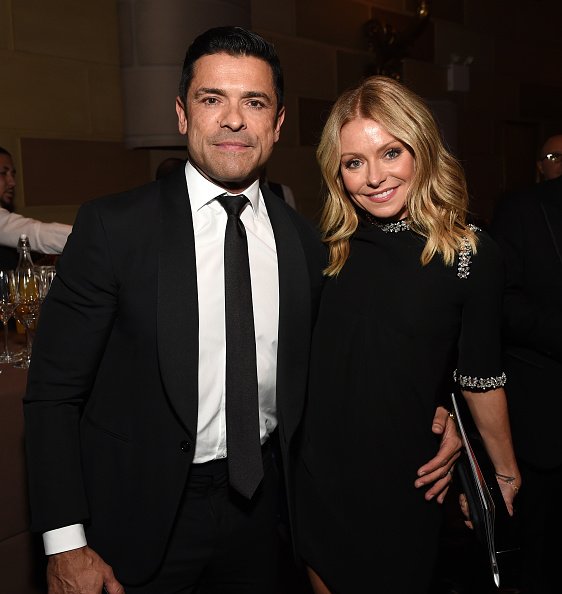 While mother and father concern themselves with instilling the core values in their kids, they also ensure to celebrate them when they do something worth applauding.
Lola posted her rendition of Labrinth's "Jealous," and apart from the numerous comments she got from her fans online, her parents did well to praise her in the comment section.
Another thing  Ripa and her husband, Mark Consuelos do with pleasure is spending time with their kids, no matter how busy they are.
Both Mark and Kelly have taken their parenthood business seriously and never miss the chance to speak positively about their kids!