Meghan Markle & Prince Harry Are Reportedly Working on New Projects & Planning New Trips
Prince Harry and Meghan Markle are looking to jumpstart their careers in the spotlight since stepping down as senior members of the royal family.
Prince Harry and Meghan Markle haven't wasted any time getting the ball rolling on their careers, now that they have left behind their lives as working royals.
A source told Closer Weekly, the couple's are busy trying to find the right projects to jumpstart their careers in North America. 
Meghan and Harry have been working through the many charity requests they have received. They are looking for the right projects to attach their names to, a source said:
"They don't have staff like they did back at Frogmore [Cottage]. It's a bit of a shock to the system for Harry, but, he's adjusting well. And Meghan's super organized — she's managing to keep on top of it all."
The couple is enjoying spending time together as in family in Canada. Harry had never experienced before doing things like hiking and taking walks in the forest undisturbed.
They are also focused on taking full advantage of their financial independence and making an income through appearances that are anticipated to earn them almost half a million each. 
They are expected to make their first public appearances in the coming months. There is also talk of trips to benefit their charities, the source revealed:
"[They] are already talking about returning to Africa later this year — not for good though. Harry continues to work closely with Senteble."
It is reported, Meghan is looking for representation to get back into acting. She has already started reaching out for a manager or agent for future projects in show business. 
She has already scored a deal to do voiceovers for Disney in exchange for a donation to a wildlife charity in Botswana. Harry is working with Oprah Winfrey to produce a documentary about mental health for Apple TV+.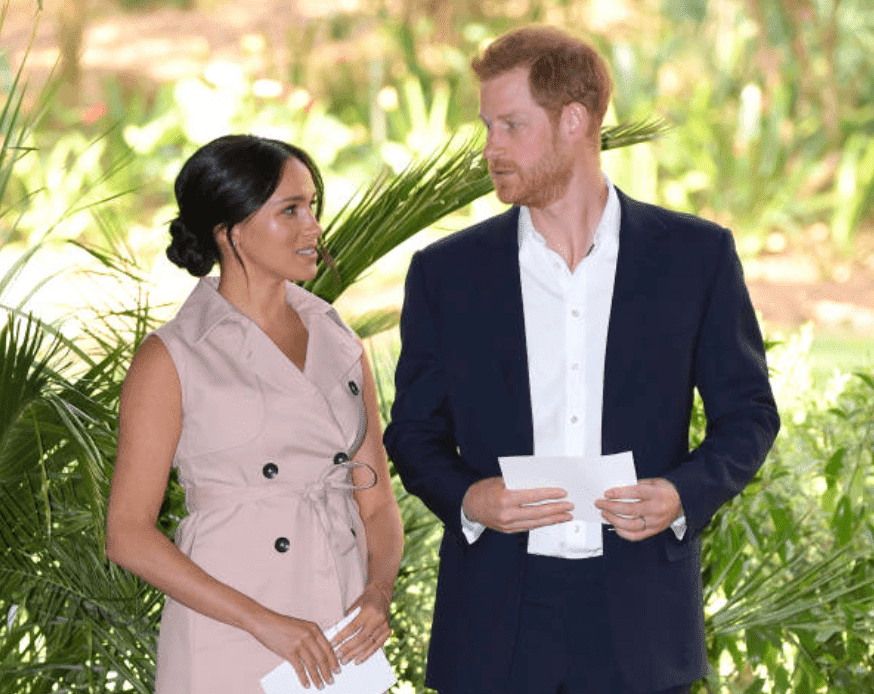 According to 
Daily Mail
, the royal family are upset over comments made by Harry in his final speech that he was left with no choice and had tp step down.
It is reported, Queen Elizabeth gave Meghan the option to continue her career as an actress before their wedding, but said she wanted to take on the life of a working royal.