Vanity Fair: Jennifer Aniston Once Confessed She Put Brad Pitt's Needs before Hers in Marriage
Jennifer Aniston and Brad Pitt were one of the most iconic pairs to get married in Hollywood. Sadly, their marriage wasn't meant to last, but fans still hope that the duo will get together one day. 
Every fan of Jennifer Aniston and Brad Pitt knows what a beautiful couple they were. They seemed perfect together until they decided to go their separate ways in 2005 after 5 years of marriage. 
Even though they went from being Hollywood's iconic couple to a happily married couple to just friends, the public fascination with Aniston and Pitt never really went away.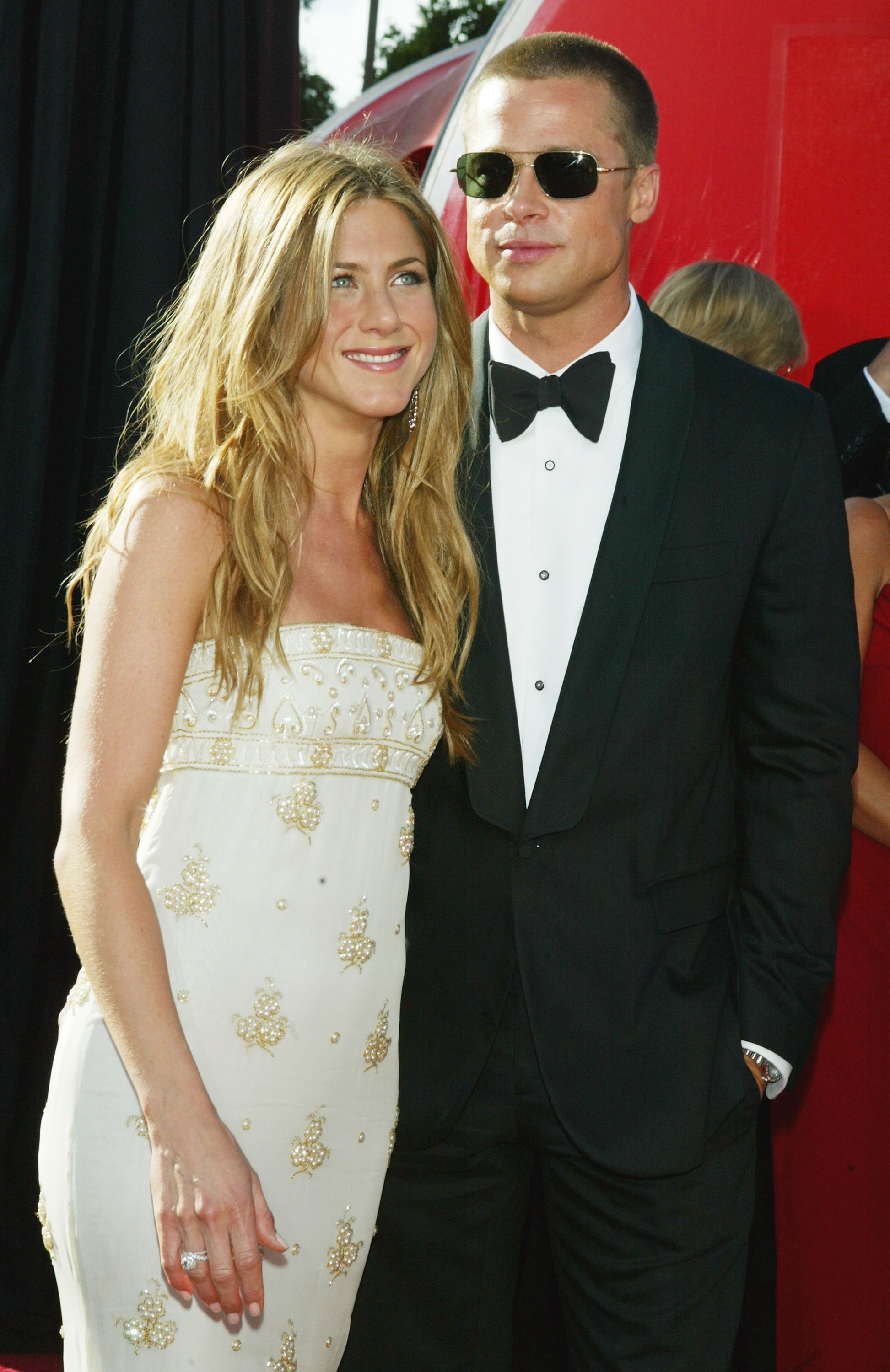 JENNIFER AND BRAD AT THE SAG 
Recently, the actors attended the SAG Awards where Pitt clutched Aniston's wrists, much to the delight of their fans. It took no time for the pictures of the special moment to circulate online. 
 Pitt and Aniston were in the prime of their careers when they were together. They were set up by their agents and started dating each other shortly after. In 1999, the couple made their red carpet debut for the Emmy Awards.
"When Brad and Jen were in the marriage, having a baby was not his priority—ever."
the yearning. the toxicity. the on again off again. this photo is queer pic.twitter.com/j73fIFp7tq

— Jill Gutowitz (@jillboard) January 20, 2020
A few months later, Aniston and Pitt got engaged. Aniston showed off her engagement ring at a Sting concert in New York City. A year later, the couple tied the knot in Malibu.
After the lavish wedding, Aniston and Pitt made their first red carpet debut as a married couple in September 2000 at the Emmy Awards. In a 2001 interview with "Rolling Stone," Aniston shared that she was with Pitt "for a long haul."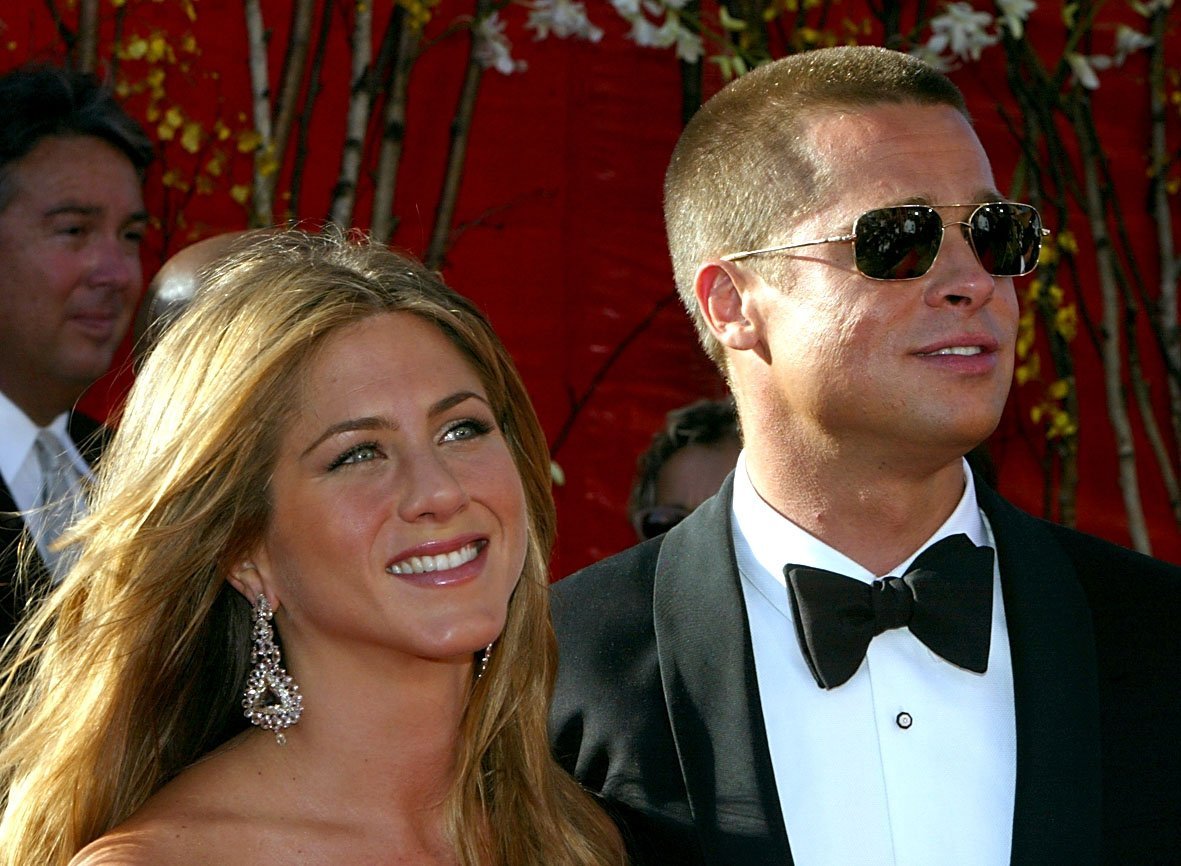 JENNIFER WANTED A FAMILY
In another interview with "The Guardian," she shared that she wanted to start a family with Pitt after "Friends" ended in 2004. 
"It's time. It's time. You know, I think you can work with a baby, I think you can work pregnant, I think you can do all of it."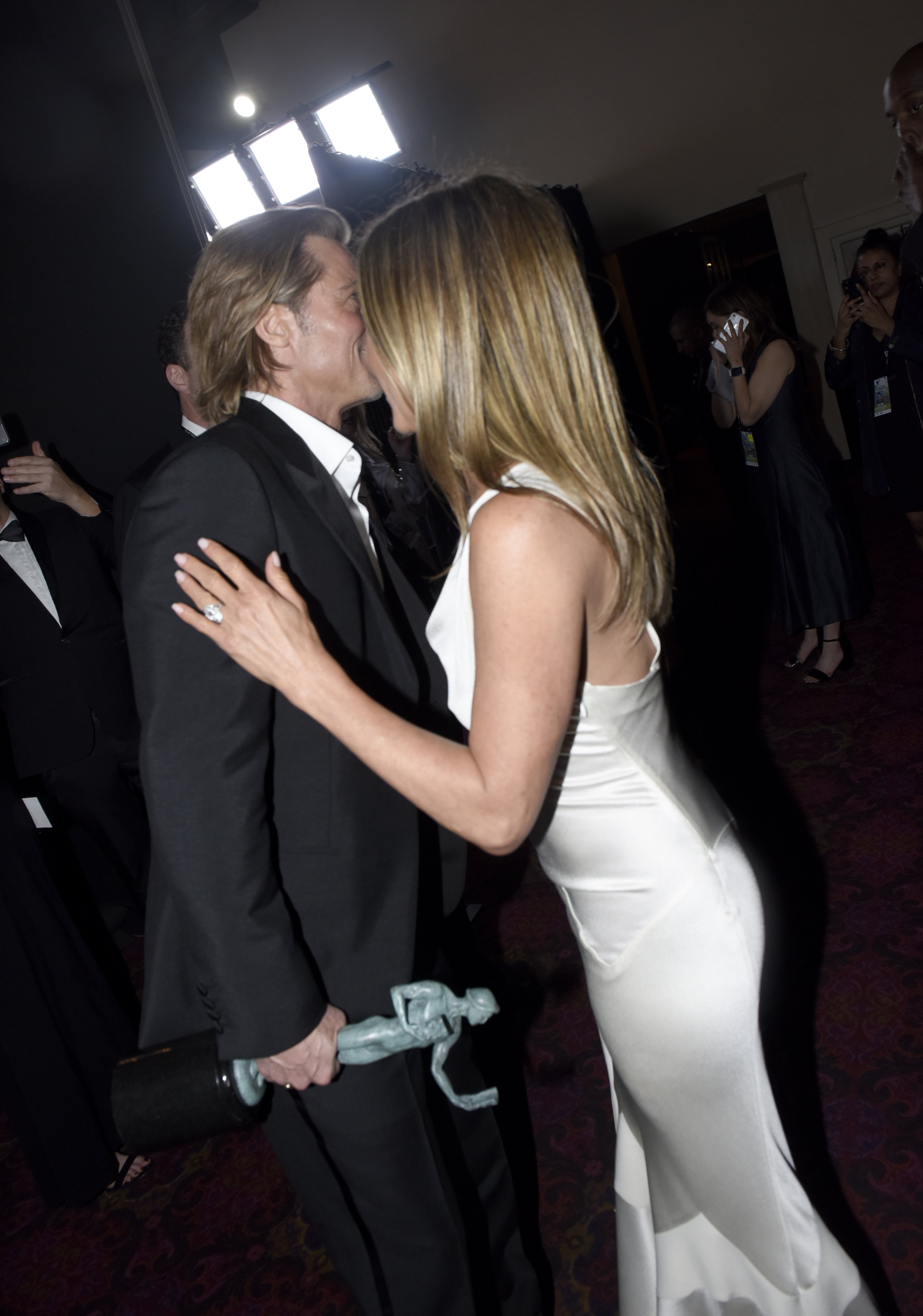 Sadly, none of that happened because the couple decided to get divorced after 5 years of marriage in 2005. In 2004, Pitt met his second wife, Angeline Jolie, on the set of their movie "Mr. and Mrs. Smith."
After Aniston and Pitt got divorced, the couple released a statement saying that they had decided to part ways after thoughtful consideration and not because of the media speculation surrounding Pitt and Jolie's alleged affair while Pitt was married.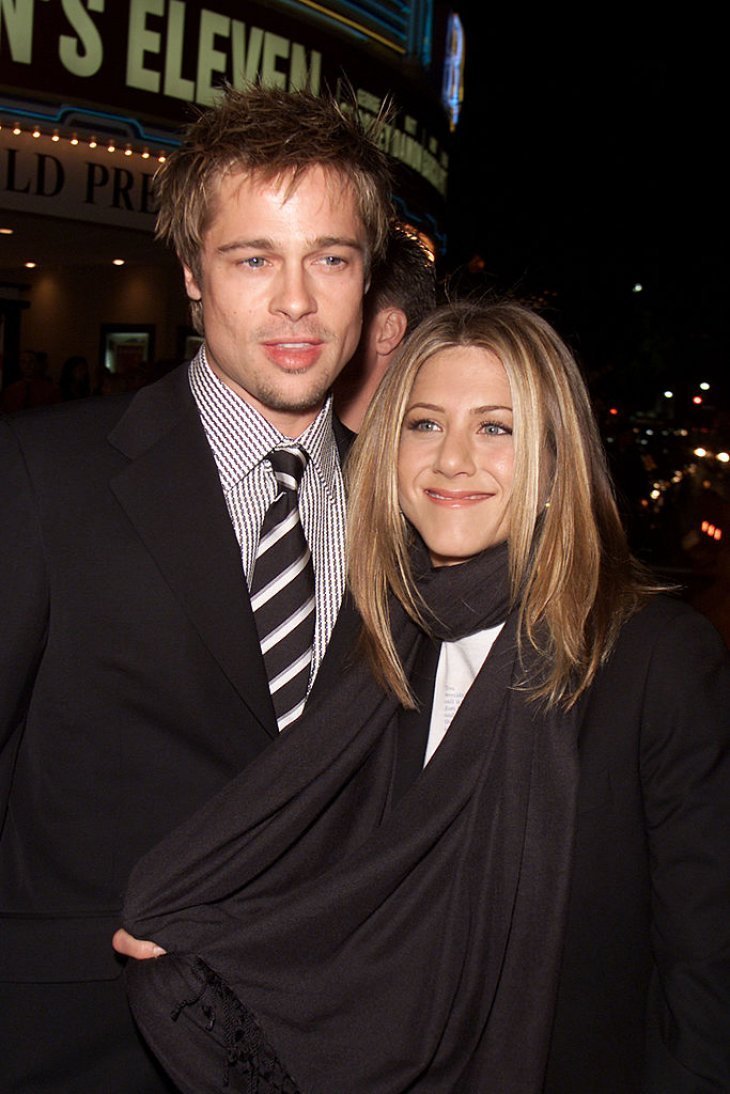 SHE PUT HIS NEEDS BEFORE HERS
In a 2006 interview with "Vanity Fair," Aniston admitted that she and Pitt exited their relationship "beautifully." However, she also admitted that she put Pitt's needs before hers during their relationship. 
"It was that thing about being a nurturer; I love taking care of people, and I definitely put his needs before mine sometimes."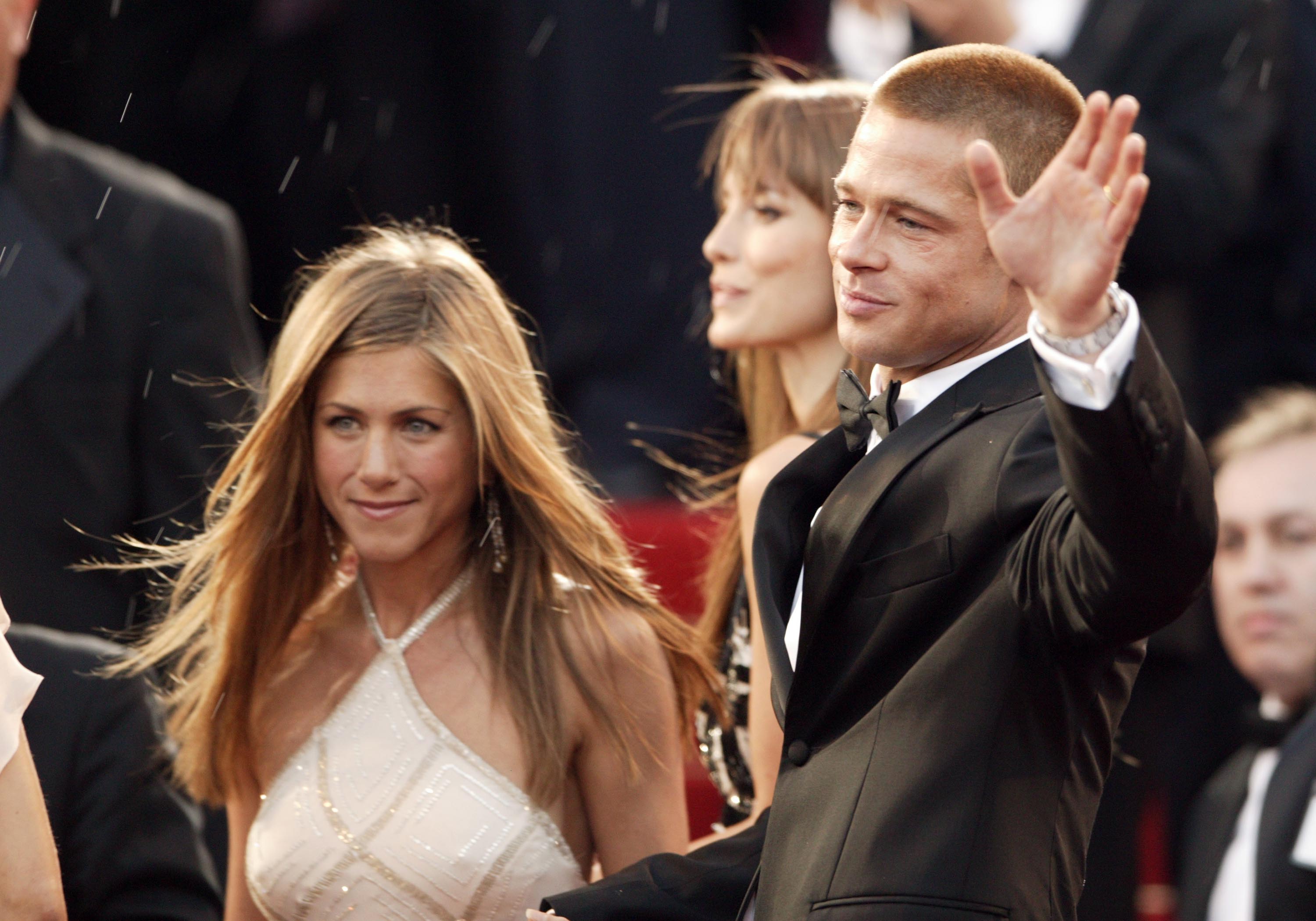 Aniston also admitted that her sense of self was strengthened by what happened between her and Pitt. She also shared that she wouldn't change anything from her past because she loves who she is. 
The "Friends" star believes that one can survive anything. After 10 years, she gave marriage another chance after she met Justin Theroux. Unfortunately, the couple ended up parting ways after only 2 years of marriage in 2017.