Duane 'Dog' Chapman Credits Rumored Girlfriend Moon Angell with Helping Him Overcome Suicidal Thoughts
Duane Chapman revealed that Amber Moon, the woman he is rumored to be dating helped him at a dark time when he felt like killing himself.
The famous bounty hunter, Duane Chapman, has been in the news lately for moving on less than a year after his wife, Beth passed on. He is allegedly dating the deceased's friend, Amber Moon.
While Chapman has neither confirmed nor denied the existence of the relationship, he recently shed light on its origin. He made the reveal in a new promotional clip released for the upcoming February 3rd episode of "Oz."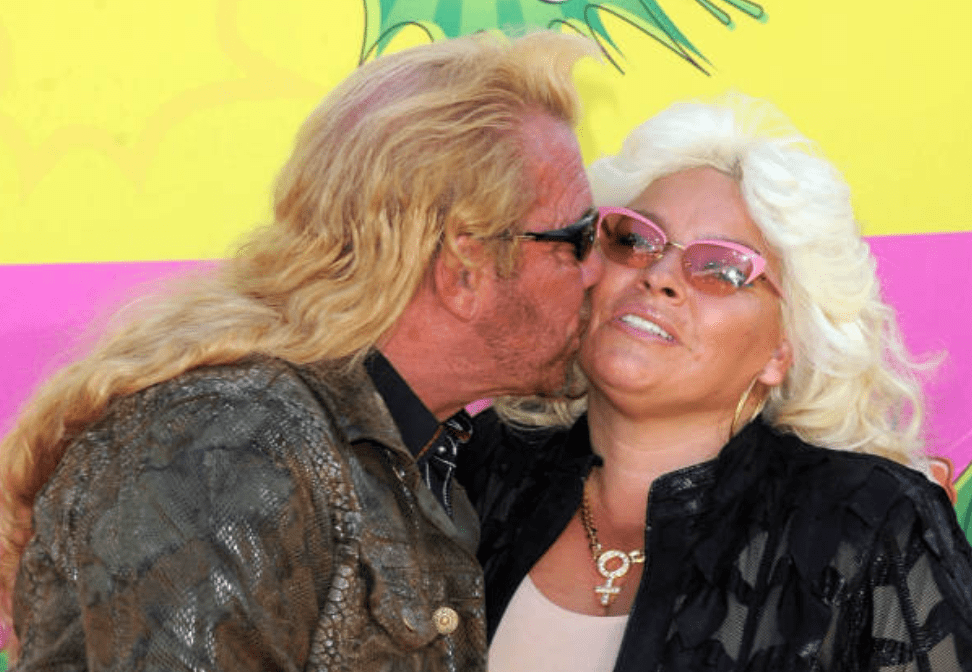 HE WANTED TO HIKE UP THE STAIRWAY TO HEAVEN
In the reveal, the bounty hunter recalled that his friendship with Moon started after she brought him back from a dark place. He said that after Beth died,
"Well, I couldn't stop crying. I'm Apache; I wasn't going to commit suicide with a gun or anything. I was going to take a lot of pills."
The pills were left behind by his late wife, and Chapman thought all he needed was a cup of water. He was bent on joining the deceased in the afterlife, and would have if not for an "Angel."
IT TOOK BRUTAL HONESTY
The WGN America star credited Moon with using tough love to set his head straight. He described her as being "Pretty rough," a description she didn't agree with.
They had an on and off relationship for a long time, before going steady in the middle of the '90s.
The redhead woman, who also appeared in the clip said she was brutally honest with the TV star. She added that she didn't sugarcoat things, and told Duane that what he needed was to get back to work.
IT HAS TO BE INTIMATE
The fact that she was sitting beside the bounty hunter proved that she succeeded. Moon then took things a step further by noting that her relationship with the TV star,
"Has to be intimate, because there's a lot of powerful things going on with [Chapman]."
In an earlier clip released by Dr. Oz, the former TLC star seemed to propose to his late wife's friend. The proposal came as a shock, as it would mean that Chapman was marrying Beth's chief bridesmaid from their 2006 wedding.
A marriage proposal?

After weeks of family turmoil, @DogBountyHunter and Moon Angell join me to set the record straight.

Airs 2/3. pic.twitter.com/kUsE7zBPRQ

— Dr. Mehmet Oz (@DrOz) January 29, 2020
LEAVING THE PAIN BEHIND
It turned out that the Colorado native didn't give Moon a ring. "TMZ" also reported that the TV star's family chalked the proposal down to their patriarch being overly emotional.
Chapman lost his wife in June 2019 after a battle with lung cancer. The two had been married for 13 years at the time and worked together hunting down criminals.
The "Dog's Most Wanted" stars met for the first time in the '80s. They had an on and off relationship for a long time before going steady in the middle of the '90s.
The two were inseparable in all their years together, and Chapman fought hard to hold on to Beth. Her death impacted his life significantly, but with Moon at his side, he is leaving the pain behind, and holding onto the memories.