Kobe Bryant Crash Victim John Altobelli Is Remembered by His Younger Brother Tony in an Emotional Letter
The brother younger of John Altobelli, who died with his wife and daughter in the helicopter crash along with Kobe Bryant, penned an emotional tribute thanking his brother for all the memories they shared.
John Altobelli, his wife Keri Altobelli and their daughter Alyssa Altobelli were among the nine victims who perished in the helicopter, which was also carrying Kobe Bryant and his daughter Gianna Bryant.
John was an accomplished athlete, according to Today, for the past 27 years he had been the head baseball coach at Orange Coast College in Costa Mesa, California.
Orange Coast College baseball coach John Altobelli, his daughter Alyssa Altobelli and wife Keri Altobelli were on the helicopter with Kobe Bryant and his daughter Gianna when it crashed in Calabasas, California, a relative tells CNN https://t.co/spJT6Y17WW

— CNN (@CNN) January 27, 2020
On Sunday, when the news broke about the tragedy, the only known victims to have been on the helicopter were Kobe and his 13-year-old daughter.
It is reported, John's younger brother, Tony Altobelli, who has come forward as the family spokesperson, was taking a walk during a workout at the time that TMZ reported on the crash.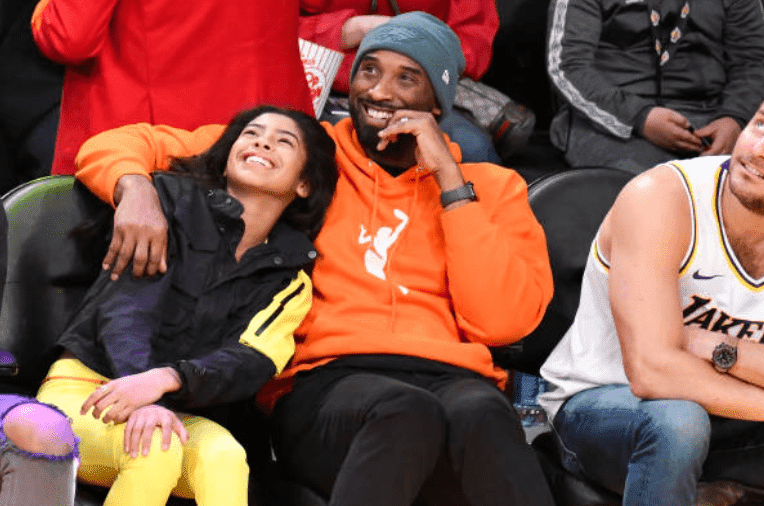 Tony had known that John would sometimes fly with Kobe on his helicopter because they have developed a friendship since their daughters played together on the same basketball team.
After frantically trying to reach his brother, and contacting his colleagues, Tony got the dreaded news from one of John's assistant coaches saying, "they're all gone."
In honor of his brother, Tony wrote a heartfelt letter to John thanking him for all the good and bad times they went through. Titled "Dear John ... Thank You ... Love, Toad," he wrote:
"THANK YOU for letting me be the annoying little brother and allowing me to join you on most of your older brother adventures."
It is with a shattered heart that we announce the passing of longtime head baseball coach John Altobelli, who died on Sunday in a helicopter crash, along with his wife, Keri and youngest daughter, Alyssa. https://t.co/3fjndZDzXD pic.twitter.com/cWFch9H4SV

— OCC Athletics (@OCCAthletics) January 27, 2020
Despite their eight-year age difference, Tony made light-hearted jokes as he spoke about being at his brother's bachelor party, watching too many PG13 movies, leaning on him through his divorce, and going through their conflicts as brothers, he ends his letter saying:
"Take care of Keri and Alyssa and we will keep a good eye on everything and everyone down here for you…You lived your life the way every human being should live their life. Your spirit and legacy will never be forgotten."
For John Altobelli. For Keri Altobelli. For Alyssa Altobelli. For Christina Mauser. For Ara Zobayan. For Sarah Chester. For Payton Chester. For Gianna Bryant. For Kobe Bryant. For the @Lakers organization.

A moment of silence for 9 souls lost too soon. 💛💜 pic.twitter.com/pLzjuSJpsJ

— Arizona Coyotes (@ArizonaCoyotes) January 31, 2020
In a tribute written by Vanessa Bryant on Instagram, she admitted to sharing her grief with the other victims, who had also loved their lost ones on the crash.
She also revealed that in honor of the lives lost, the Mamba Sports Foundation had set up a fund called the MambaOnThree to help support the families affected.