Kim Kardashian from KUWTK Shares Cute Pics of North & Saint Who Appear to Have Ended Their Sibling Rivalry
The older children of Kim and Kanye West have finally put an end to their sibling rivalry and their mother is excited about the new development.
From bickering to teasing, jealousy, and imitation, there are quite a few things that siblings do to one another. Sibling rivalry is an exciting thing to observe when kids are growing up, and when they finally outgrow it, it is lovely to watch.
It seems celebrity Kids, North and Saint West have gotten to that stage where they outgrow their sibling rivalry, and their mother is excited.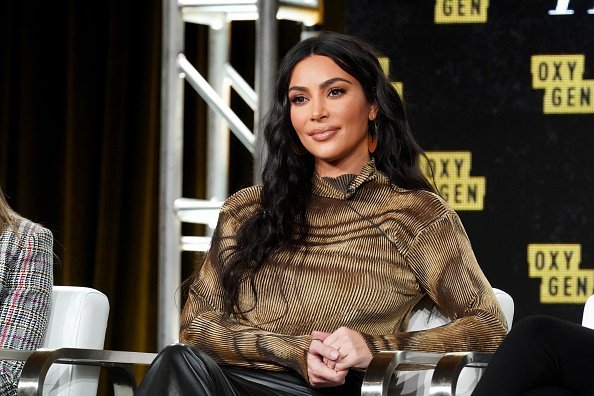 In a recent Instagram post, their mother Kim Kardashian West alluded that the rivalry between 6-year-old North and 4-year-old Saint has finally come to an end.
The post was a series of pictures, with the first picture showing the two children giggling and pointing at each other while in the back of an SUV. Kim captioned the photo saying:
"They get along now."
The next in the set of three pictures showed North grinning at the camera while Saint made a goofy face. The last image was heartwarming as the two stared at each other, smiling.
North and Saint looked gorgeous in their outfits, with North wearing a white cashmere sweater while Saint spotted an army green rugged sweater.
Kim said that she was sure that North did not like her brother.
Fans who continuously keep up with the Kardashians were quick to comment "Finally" as they have been privy to the sibling rivalry that has gone on for quite a while.
Kim Kardashian's sister, Kourtney, also commented with lots of love emojis in the comments section. One fan said:
"You seriously have the perfect babies, love when you show them hanging out together and also with there cousins. They are so caring and loving towards their family and already seem to understand the value in the family."
Kim has been open about the rivalry between her children since they were younger. She revealed that often, North excluded Saint from parties telling him that no boys were allowed.
Similarly, not one to back down from a fight, Saint often imitated his older sister whenever she cried, causing their mother to get frustrated at times.
At a point, Kim said that she was sure that North did not like her brother because she always found ways of "outsmarting" him and not including him in her games and fun times.
North and Saint are the elder siblings of 3-year-old Chicago and 8-month-old Psalm whom Kim shares with rapper Kanye West.