Fantasia Married Husband Kendall Taylor after Dating for 3 Weeks and They've Been Together for 4 Years
Singer Fantasia and her business tycoon husband, Kendall Taylor, have the most adorable love story. There are a celebrity couple who show that fairy tale love doesn't only exist on-screen.
Kendall is a German-American who has enjoyed four years of marital bliss with his beau. The pair share an exciting love affair and has consolidated their relationship over time.
After dating and getting to knoe each other for just  three weeks, the lovers decided to exchange their vows, which bonded them for a lifetime.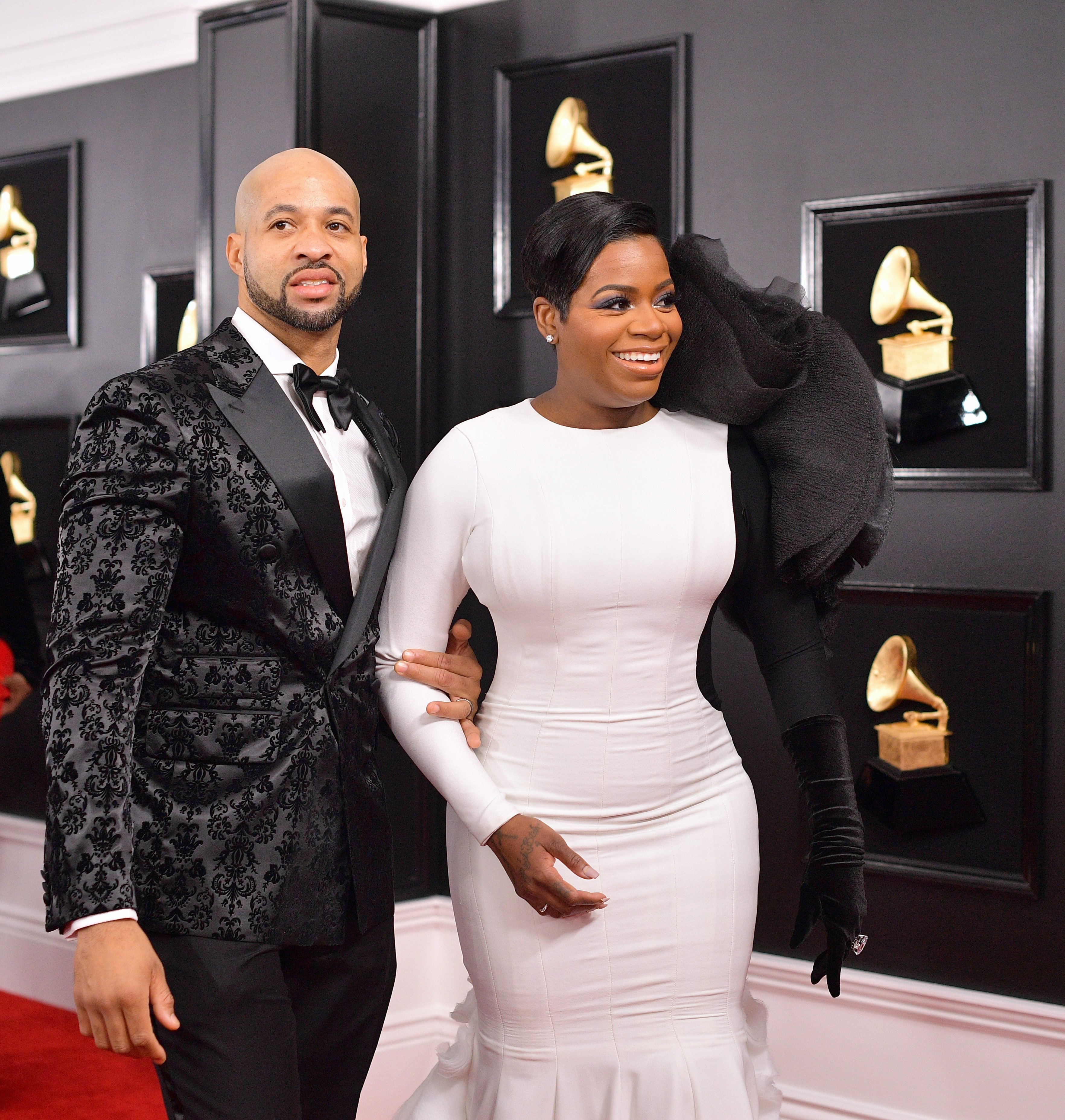 Not only were they happy to say their "I do's, but they also didn't mind doing it twice. While they seem to be couple goals off and on camera, the couple isn't shy to show off their love for each other on their social media handles.
In celebrating half a decade of marital bliss,the businessman posted one of the photos from their wedding and Kendall captioned it:
"Our story is still being written, Queen. Today makes 5 years, and we have now found our own rhythm...I must say, "Taylor" looks damn good on you Sexy!"
The American Idol winner's beau seemed to be head over heels for his woman and promised that he would continue to be her ride or die.
He also posted a series of images showing the couple in different outings as they dressed to the nines. It appears a couple that slays together stays together!
Fantasia has allowed her man to lead while she follows, rather than struggle for the lead role with him.
Fantasia isn't any different when it comes to displaying her love for her man on the gram. With many awards to her name and a busy schedule, she still has some sense of humor and doesn't fail to appreciate those who make her dream come true.
After her wedding ceremony, she posted a series of messages bearing gratitude to her mom and mother-in-law for their efforts. According to her:
"Thank you. Our Mothers (Dianne & Donna) for witnessing your babies fight. To our Bridesmaid and Groomsmen, thank you for being very patient. We are the Taylor's…. Here we come!"
While Fantasia has had her fair share of disappointments from a failed relationship that produced two kids, Taylor had a rough childhood, became a father at 15, and earned a criminal record.
Fantasia published her autobiography, "Life is Not a Fairy Tale" in 2005, only to realize a few years later that her love life is but a fairytale with an award-winning entrepreneur.
Kendall is part of the Charlotte Urban League and Men Who Care Global. He is also one who cares about real love and not money, no wonder he opted to sign a prenup before marrying the singer.
A few months ago, Fantasia revealed that they both didn't get intimate until their wedding night, which was a decision she made.
Not only are they doing excellent as a couple, Fantasia has allowed her man to lead while she follows, rather than struggle for the lead role with him.