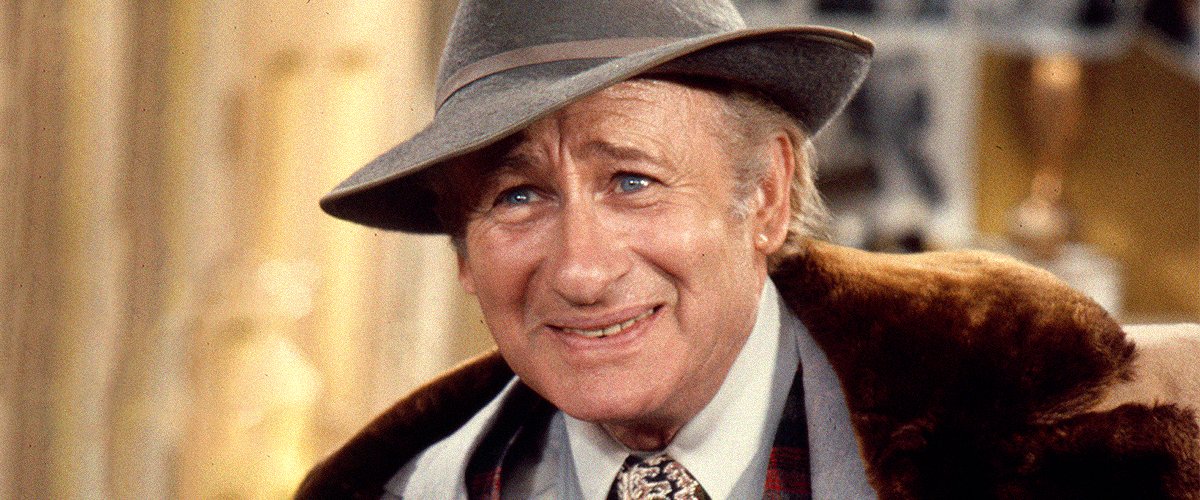 Getty Images
Meet 'Mchale's Navy' Carl Ballantine's Beautiful Daughter Sara Who Is Also an Actress
Carl Ballantine's daughter knew only one career choice all her life, so it was no surprise that she followed the path her father walked and continues to work tirelessly to keep up his legacy.
The world knew Carl Ballantine as the tall, gangly, beady-eyed, bulb-nosed comic actor who made people laugh on the '60s show, "McHale's Navy." But before he had that role, he was already a dad to a female child, Saratoga Ballantine.
The actor's daughter, as revealed in a 2019 Twitter post, was named after the Saratoga racetrack and is called Sara by friends and family. She is the child of the actor's wife, Ceil Cabot, a cabaret singer.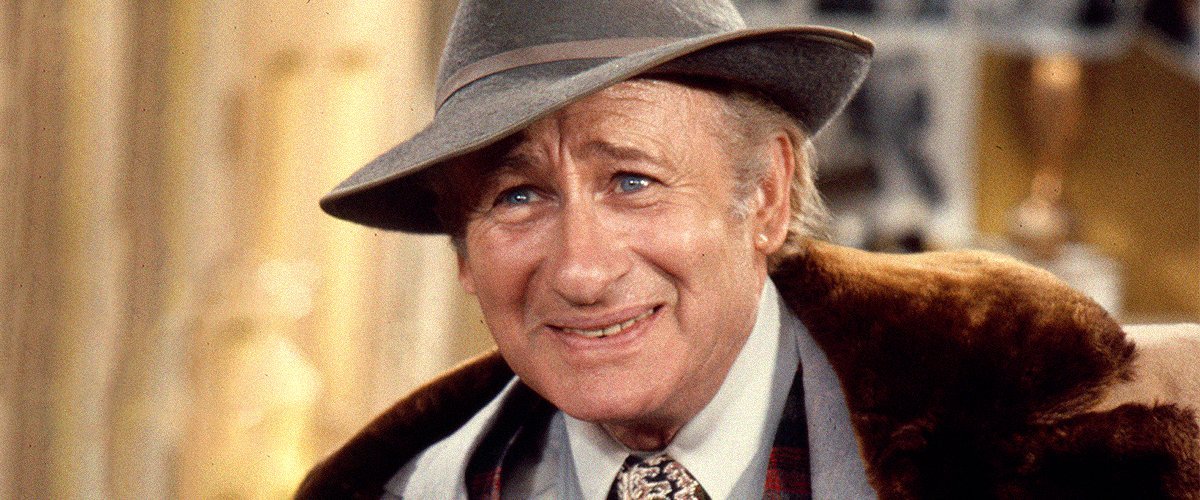 Late "Mchale's Navy" star, Carl Ballantine | Photo: Getty Images
FIRST CHOICE
Sara made her way into the world on June 25th '54, in Manhattan, New York City. At the time, her father was more of a magician than an actor, and the flexibility of his job allowed him to make his daughter breakfast while his wife slept after a night shift.
The actor's daughter grew up surrounded by art, and by the time she turned three, she was already a frequent visitor to the theater. Ceil and Carl took the then-little girl whenever they could, and she got a lot of backstage experience.
Thus, it was not surprising when a young Sara tilted towards the arts. But before settling on being an actress, she had a childhood dream to become a stripper after watching a performance of "Gypsy."
The actor's daughter once recalled that although her parents were horrified, they let her go through that phase. Carl and Ceil encouraged their daughter to always go after her dreams no matter what.
SHE GOT IT RIGHT THE FIFTH TIME
Thankfully, the patience of the actor and his wife paid off, and their daughter decided the stripper route was not the one for her. Ballet, jazz, and singing classes were also options for Sara, but she abandoned them eventually.
The New York native settled on becoming an actress after her family moved to Los Angeles for Carl's career. Growing up in the film city meant attending Hollywood High School, as listed in her Facebook profile.
From there, she proceeded to the Immaculate Heart College, where she obtained a degree in Theater, Religion, and Philosophy. The actress also studied at Theater West, Hollywood Professional School, and the London Academy of Music and Dramatic Arts.
Armed with all this classroom knowledge, Sara ventured into acting full time, appearing in the '74 production of "Phantom of the Paradise." She went on to star in several productions on stage, TV, and film.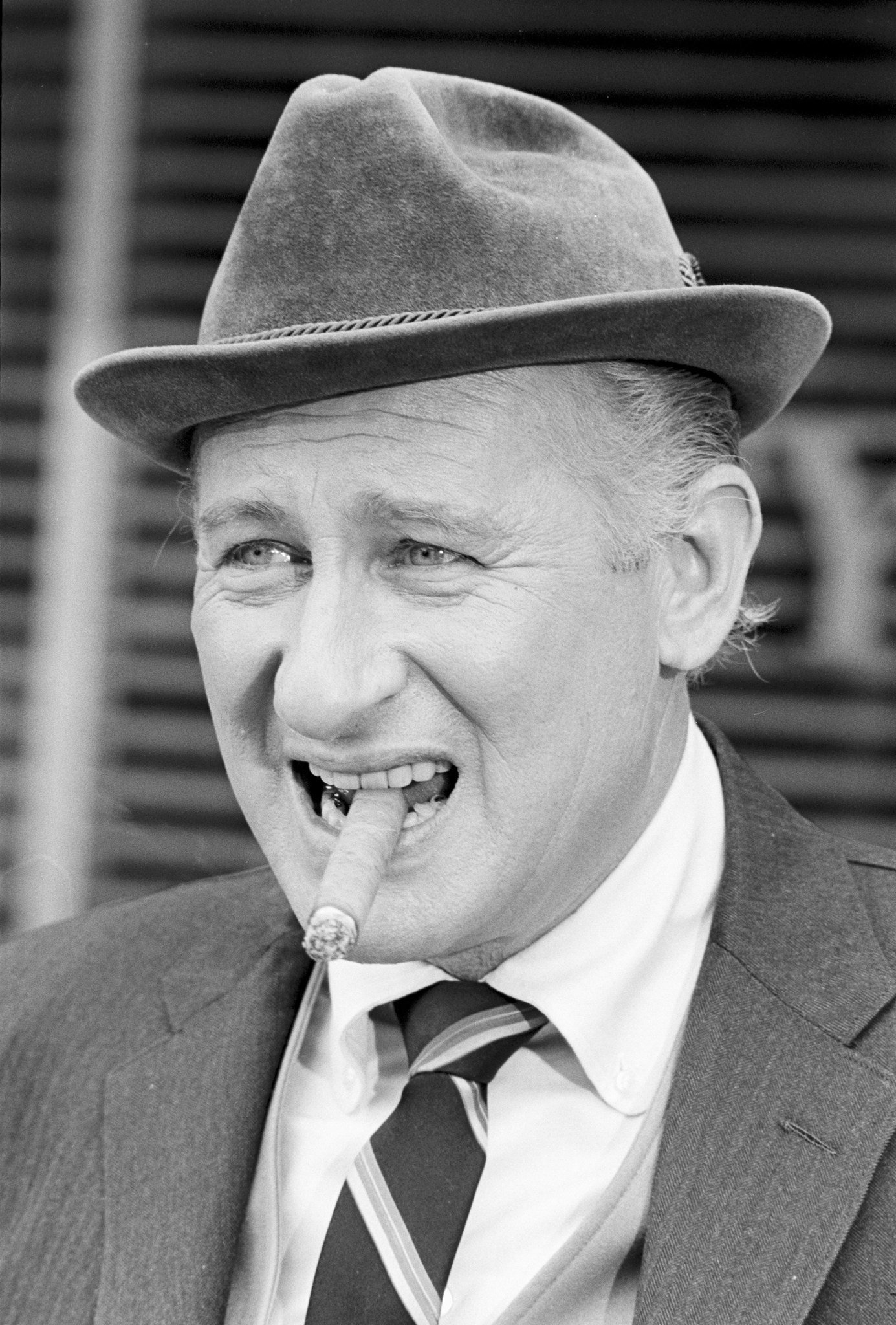 Late "Mchale's Navy" star, Carl Ballantine | Photo: Wikimedia Commons
ABOVE ALL, HER FATHER'S DAUGHTER
The actress has credit in the '96 film, "The Nutty Professor," and most recently in 2018, "Kaplan's Korner." She also starred in the stage production of "Bring Back Romance," and had a voice-over role in the "Spiderman" cartoon series.
Beyond acting, Sara is a producer, and a self-proclaimed magic fanatic, and fashionista based on her Instagram profile. Above all, she is her father's daughter in every sense of the word and admired him endlessly.
While the actress is the only famous child of Carl, the actor has another daughter, Molly Ballantine. The latter is an advertising executive, and her sister once revealed that she got named after a racetrack in Tijuana.
Horse racing was a passion for the entire Ballantine family. Sara and Molly grew up going to races with their dad; it was the only thing the father and his two daughters had entirely in common.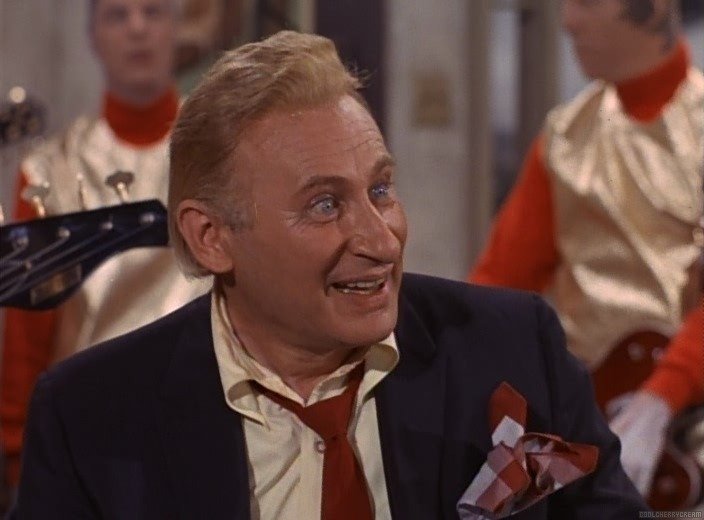 Late "Mchale's Navy" star, Carl Ballantine | Photo: Wikimedia Commons
FIRST MAGIC, THEN ACTING
Born Meyer Kessler in 1917 in Chicago, Carl took to magic from a very young age. Beginning from the '40s, he combined comedy with magic tricks that defined him as an inept magician, but a famous and highly sought after one.
The actor performed in the top establishments of his day, and on TV, on "The Ed Sullivan Show" amid others. He switched to acting in the '60s, and the "McHale's Navy" role remains his most prominent to date.
In January 2007, the "McHale's Navy" cast reunited in Los Angeles. Aside from Carl, Ernest Borgnine attended, as well as Tim Conway, the man who played the ensign to "Lt. Cmdr. Quinton McHale."
Two years after the reunion, Sara's father died at the age of 92 in his Hollywood home. Carl Ballentine's cause of death got listed as natural causes, and he left behind his two daughters.
Please fill in your e-mail so we can share with you our top stories!