Charlie Wilson Turned 67 & Shared Animated Pic of Himself in Embellished Jacket for His Birthday
Charlie Wilson overcame several setbacks in his career including drug addiction, homelessness, and cancer. But his recent photo taken on his 67th birthday is proof that it's all in the distant past.  
Charlie Wilson is 67 and with many reasons to celebrate. As he dons his gold-embroidered suit for the occasion, we recall his life story and the struggles he overcame to become the "industry uncle" he is today.
 No one wanted to take a risk on him. But that changed when two famous artists took a chance on him.
A MILESTONE BIRTHDAY
January 29 marked the day Charlie turned a year older, and judging from a post on his Instagram, a grand fete was held in his honor. The Gap Band front runner glittered in a black coat with gold embellishments and looked cool in his dark sunglasses. He spruced up his image with animated images of colorful balloons. 
Charlie's photo came with a birthday greeting to himself. "Happy Birthday to the one and only, Uncle Charlie Wilson!" the caption read.  Seeing how happy Charlie looks today, we can't help but recall the ups and downs in his life.
HIS FIRST TASTE OF SUCCESS
Charlie first gained success as the powerful lead singer of the Gap Band, which reigned in the R&B charts during the 70s and 80s. Four of their albums achieved either gold or platinum which would later inspire the music of contemporary artists such as Bruno Mars' "Uptown Funk," Lil Nas's "Life's a Bitch," and Ashanti's "Happy."
But fate had other plans for Charlie, who would soon learn the hard way that success is fleeting. After his band bumped heads with their manager who blackballed them in the industry, his career went into a slump.
SPIRALING DOWN A DARK PATH
Due to the stress from lack of work, Charlie resorted to drugs. Soon, his addiction drove him to homelessness. Between 1993 and 1995, he was on the streets.
Charlie recounted in 2010 how he slept in the alleys of Hollywood Boulevard with a brick for a pillow and a cardboard for a bed. He was also wary not to be recognized by the public so he would hide when the sun was up. "It was horrifying," he had said.
THE WOMEN WHO SAVED HIM
It wasn't until his cousin, who was a former drug addict, helped him that things turned around for Charlie. Realizing how frail he was, she persuaded him to check into a rehabilitation center.
For a while, Charlie was resistant and would still use cocaine inside. But he eventually met a social worker who helped direct him to the right path. That social worker became his wife.
Charlie credits Mahin Tat Wilson for her patience and commitment to see him through his withdrawal stage. For Mahin, she knew she was meant to be married to Charlie so she could help him overcome his addiction, and he did.
Once he was healed, Charlie was looking forward to jumpstarting his career, but it wasn't as easy as he thought it would be. No one wanted to take a risk on him. But that changed when two famous artists took a chance on him.
THE TWO ARTISTS WHO REVIVED HIS CAREER
To this day, Charlie credits Snoop Dogg and R. Kelly for reviving his career. Snoop, who began working with Charlie in 1996, guested him in five of his albums. One of their songs, "Beautiful," which also featured Pharrell Williams, became a smash hit in 2003. Snoop also credits Charlie as his family adviser. In fact, he is grateful to Charlie for saving his marriage.
Meanwhile, Kelly wrote his comeback hit, "Charlie, Last Name Wilson" and produced the album with the same name in 2005. That album went gold. It spawned other albums including "Uncle Charlie" in 2009, "Just Charlie" in 2010, "Love, Charlie" in 2013, and "Forever Charlie" in 2015. All of these were Top Ten R&B albums.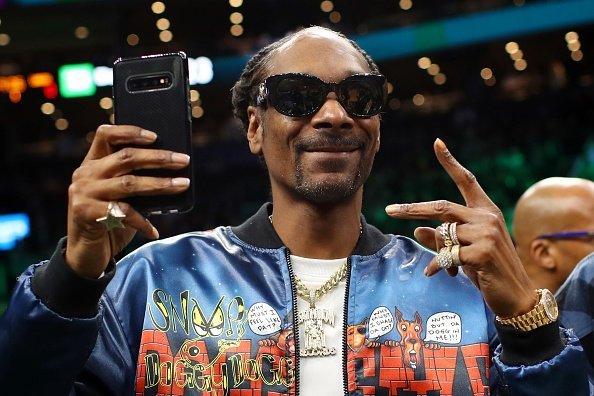 ANOTHER SETBACK AWAITS
But in the midst of the success of his comeback, Charlie faced another setback. In 2008, he was diagnosed with prostate cancer. Luckily, his case was treatable and he was cured with radiation implants.
With a new lease on life, Charlie became an advocate for prostate cancer working closely with the Prostate Cancer Foundation and encouraging men to get tested for the disease.
UNCLE CHARLIE
Charlie is also a mentor to many artists today which is how he earned the nickname, "Uncle Charlie."
"I'm the industry's uncle," Charlie told Los Angeles Times in 2018. "Somebody's getting out of hand, I'm there to speak: 'Just settle on down.' It's coming from my heart. Everything that you're going through, I've already been there."
Charlie has truly come a long way, and we're delighted to see him happy and celebratory on his 67th. Here's wishing him more success and an even more enlightened life ahead. Happy birthday Charlie!