Chrissy Lampkin Admits She's Not Interested in Marriage Anymore & Jim Jones Disagrees in LHHNY Episode
"Marriage doesn't complete us," said Chrissy Lampkin to her fiancé, Jim Jones, as he convinced her otherwise. The couple has been engaged twice inside their 16-year-relationship.
Chrissy Lampkin has had a change of heart about marriage and her fiancé, Jim Jones is trying to talk her out of it.
After 16 years invested in her relationship with Jim and an engagement that also feels like a lifetime, Chrissy is resigned to the fact that marriage isn't for her. She told Jim about being enlightened with the thought over dinner.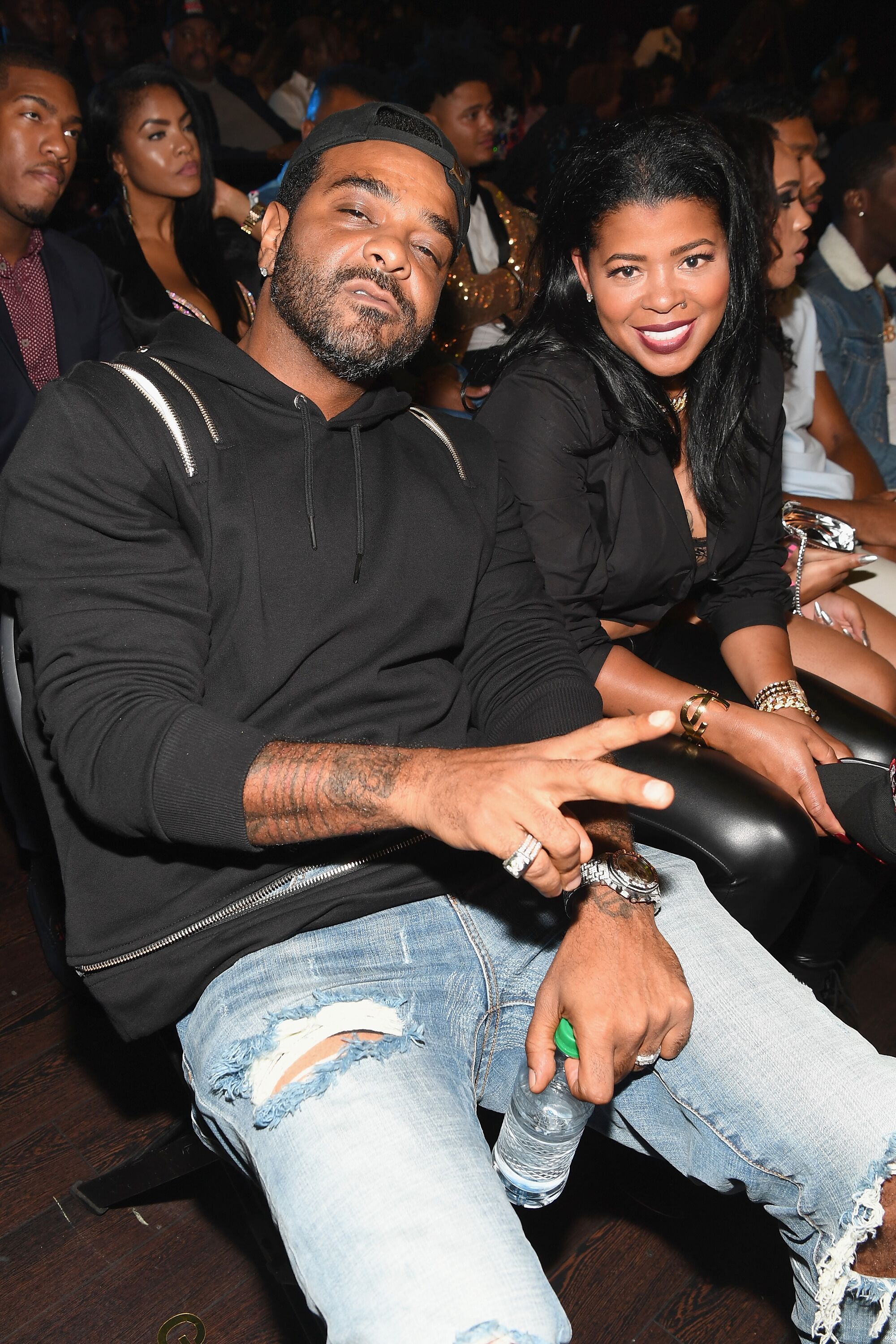 A DINNER THAT TURNED INTO A DISCUSSION
Jim prepared a lavish dinner for the couple, the first time he's done so in the entire span of their relationship. It was featured on their show, "Love & Hip Hop New York." But what was supposed to be a romantic dinner turned into a discussion on whether they should still keep marriage on the table or not.
"...if marriage never happens, I don't feel a way about it anymore because marriage doesn't complete us."
THE ELUSIVE WEDDING 
We can recall it was Chrissy who first popped the question during the first season of their show. The following season, Jim proposed too. The wedding never came because Chrissy said neither she nor Jim was ready.
"After that proposal, we didn't get married because we weren't ready and you've asked for marriage after that and I wasn't ready," she reminded Jim during their televised dinner.
CHRISSY'S NEW RESOLVE
But that doesn't really matter to Chrissy now because she's contented where they are.
"We're still together. We have a crazy bond, nobody can tear it apart. We've been together, what? A million years?" she said. "And if marriage never happens, I don't feel a way about it anymore because marriage doesn't complete us."
Upon hearing Chrissy's pronouncements, Jim tried to convince her otherwise. He insists he wants to get married and that Chrissy deserves that too.
But Chrissy is adamant about keeping things the way they are. She admitted that in the beginning, marriage was her end goal but now she realized it won't really do much for their stable relationship.
"I just want you to know, I'm with you. If it ain't broke, don't fix it," she assures Jim. "We're fine the way we are."
Elsewhere during the show, Chrissy became emotional as she spoke about the reason she's turning down marriage at this point. She acknowledges that she and Jim were never on the same page about it and she didn't want to put that pressure on her relationship anymore.
FANS REACTIONS
In the meantime, fans seem to be tired of the couple's issues on marriage. Some believe Chrissy is just saying this to justify why she's not married until now. Others are simply exhausted with the fickle couple. 
"That girl is LYING! " read one tweet. "She's trying to look as if she's over the idea of being married because WE THE PEOPLE have been dragging her for the past decade about being a maid for a loser. Sounds like to me, she's been rehearsing this excuse in her mind to justify her not getting a ring!" 
"I just laugh at both of them now...why do we have to witness this long [expletive] relationship?? They gonna be old and gray having this same conversation," another added.
"If marriage never happens... I don't feel a way..." 🤷💍

Chrissy doesn't think that marriage completes her relationship to Jim. Would YOU be okay never tying the knot with your significant other? #LHHNY pic.twitter.com/tdZLd7Rc44

— Love & Hip Hop (@loveandhiphop) January 28, 2020
Whether Chrissy's latest pronouncements are simply to psych herself into believing that marriage isn't in her cards or she truly believes it, the couple remains at a standstill for now. 
Here's hoping they finally see eye to eye on their next discussion about marriage, if there ever will be another one again. For now, Jim seems to be letting Chrissy's feelings slide. Maybe she'll still change her mind another time.