Chrissy Lampkin from LHHNY Visits 'the Real' and Reveals Whether Marriage to Jim Jones Is Still on the Horizon
Chrissy Lampkin confided in the ladies of "The Real" that her wedding to Jim Jones is still not on the cards.
Chrissy Lampkin appeared on the latest episode of "The Real" and opened up about her return to "Love & Hip Hop" and her relationship to longtime love Jim Jones.
Chrissy, who asked for Jim's hand on marriage in 2012 has been patiently waiting for her man to name the date...
The couple will be back on "Love & Hip Hop" for the show's 10th season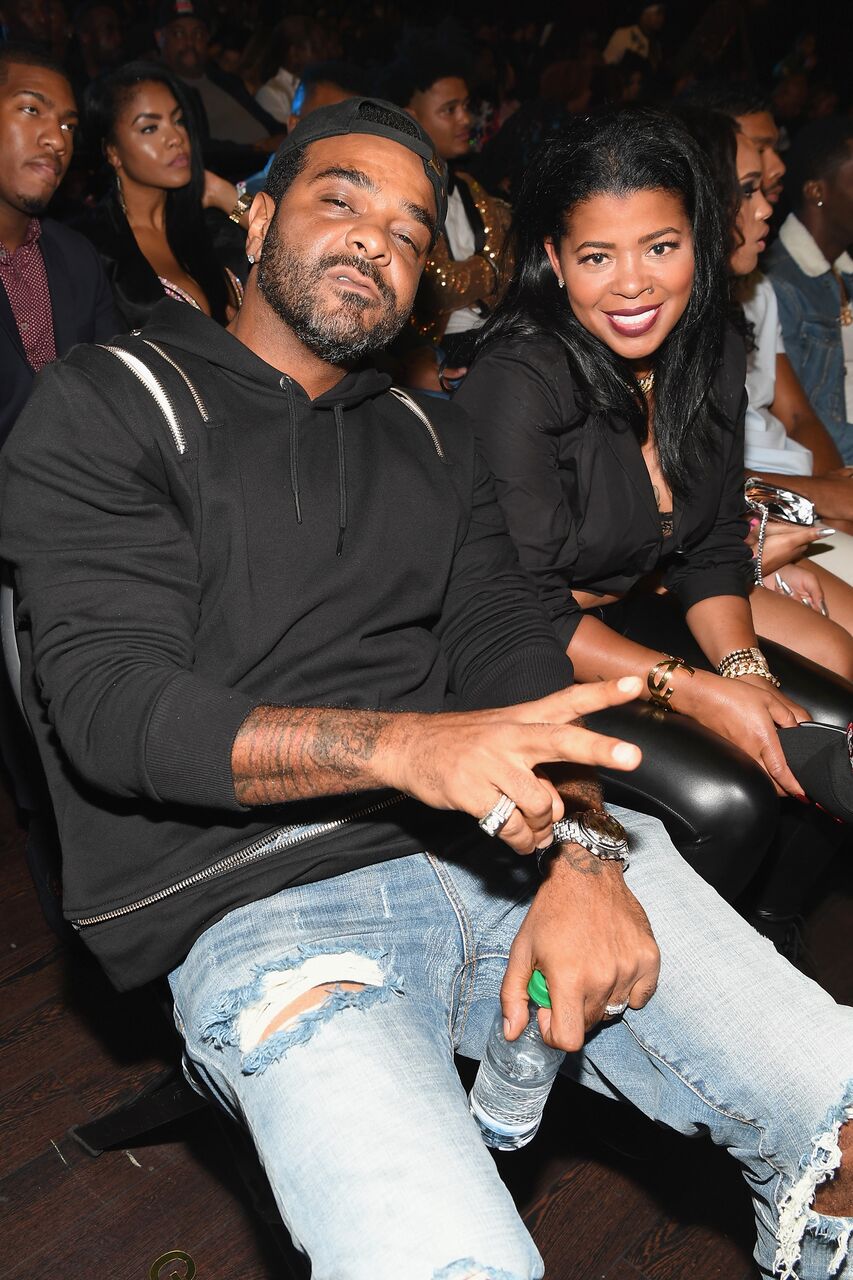 CHRISSY LAMPKIN TELLS IT ALL ON "THE REAL"
The big news is that after several years away from the reality show, the "Love & Hip Hop New York" producers reached out to Chrissy. She revealed:
"They kinda said they wanted to get back to the essence of the show."
That talk about work is all well and good, but what the ladies of "The Real" really wanted to dish about was Chrissy's endless engagement to rapper Jim Jones.
CHRISSY LAMPKIN'S ROMANTIC PROPOSAL
In a dramatic turnabout, it was Chrissy who proposed to Jim back in 2012, dropping down to one knee in front of millions and asking for his hand in marriage. The rapper said yes (sort of) but no wedding followed.
NO WEDDING BELLS ON THE HORIZON
Chrissy ended up explaining that marriage was no longer a priority for her. What mattered was the state of the relationship, which after some turbulent years (they've been together since 2004) is going well. Chrissy said:
"Our relationship is in a good place. I thought that [marriage] was the natural progression, but it's not for everybody. We're good right now."
FOREVER ENGAGED
Chrissy revealed that she'd rather wait until they are both ready to take the final step, especially since seeing how often rushed marriages end in divorce.
And if that takes forever, that's alright with Chrissy, after all, what matters is love and she has plenty of that from Jim.
The couple will be back on "Love & Hip Hop" for the show's 10th season, which is scheduled to premiere on December 16. 2019.
JIM JONES PRAISES CHRISSY LAMPKIN ON HER BIRTHDAY
Chrissy Lampkin turned 48 on April 27, and on that occasion her long-time fiancé  Jim  Jones made a moving speech in which he shared his love for her and his gratitude for her patience with him.
And Chrissy has been very patient. The couple has been engaged for 8 years, and Jim has shown no signs of wanting to take the next logical step - marry her.
Nevertheless, the couple is solid, and Jim is very much in love with his lovely fianceé. After all, a ceremony doesn't make or break a relationship, love does, and there seems to be plenty of love between Chrissy and Jim.