Kathryn Morris' Life after Playing Detective Lilly Rush in 'Cold Case'
A decade after Kathryn Morris last played the iconic role of Detective Lilly Rush in the fan-favorite "Cold Case," the actress has starred in a dozen shows and movies. 
Morris made a name for herself when she was cast as Lilly Rush, a Philadelphia homicide detective who specializes in unsolved murders from the past, in CBS' "Cold Case."
However, Morris did not cut all ties with the production studio after the crime fiction ended. Instead, she was signed into a new show, "The Surgeon General."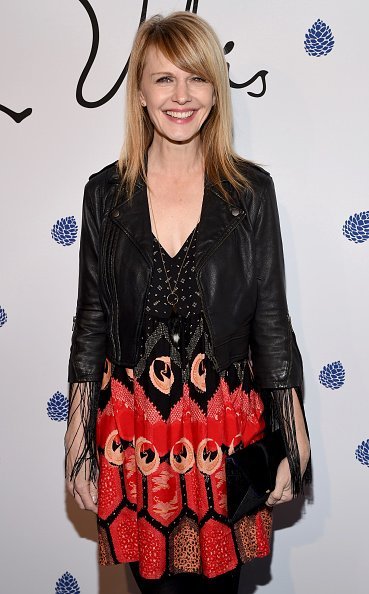 GOING BACK TO CBS
Unfortunately, the medical drama, also starring Jason Isaacs, Beth Riesgraf, and Katherine McNamara, could not make it as a series and ended up as a TV movie with the same name. 
Between the release of "The Surgeon General" and the conclusion of "Cold Case," Morris was also cast in two short movies by the name of "Sunday's Mother" and "The Coin."
Dream team at the premiere party @sarahshahi @JessicaLu @MickeyFisher73 #reverie pic.twitter.com/H0GcM7vkXc

— Kathryn Morris (@kathrynmorris) May 31, 2018
The stunning actress got back to frequent people's TV screens with NBC's new thriller, "Reverie," where she acts opposite to Sarah Shahi. 
EARLY DAYS IN HOLLYWOOD
Although Morris is adored by her fans today, getting into Hollywood was not exactly a walk in the park for the talented actress, as she started her career off with five failed pilots.
New York Comic Con 2017! ⚡️@HiJessicaLu @NBCReverie #Reverie #NYCC pic.twitter.com/L75HFkpIOD

— Kathryn Morris (@kathrynmorris) October 7, 2017
Born on January 28, 1969, in Cincinnati, the "Paycheck" star was a performer from a very young age. She sang with her father, Stanley, a Bible scholar, for a decade since she was only six years old. 
Steven Spielberg's "AI. Artificial Intelligence" was the first big break for Morris, but being left on the cutting-room floor was not exactly the ending she expected.
Spielberg made up with the actress by offering her a role opposite Tom Cruise in "The Minority Report" a year later. 
Alright, Monica Shaw may have helped this time, but I still don't trust her. Mostly because of her trolling. Here, she is stealing my hair. #reverie pic.twitter.com/aGjeabLbK3

— jLu (@JessicaLu) June 21, 2018
FINDING LOVE
At the dawn of the last decade, Morris found love with actor Johnny Messner. Three years into their relationship, they were blessed with two charming baby boys. 
The twins, Jameson West and Rocco McQueen, came to the adorable couple as a surprise after a routine blood test for the mother came back positive for pregnancy.
She's always keeping tabs. Only 3 hours until the #Reverie finale. pic.twitter.com/qui2EqF0wr

— Reverie (@NBCReverie) August 8, 2018
As the actress recalled in an interview with "PEOPLE," the doctor called the couple in for an ultrasound and said,
"Let me just check on something I already know … Okay, there's one for you and one for you!"
Before she was in a relationship with Messner, "The Sweeter Side of Life" star was engaged to Randy Hamilton, and the couple even shared a Spanish-style three-bedroom home in LA.