Matt Roloff from LPBW Goes to Disneyland with Son Zach & Grandkids as Well as Girlfriend Caryn Chandler
Matt Roloff joined son Zach Roloff for a weekend at Disneyland with the rest of their family. They even won a Fast Pass ticket to go on one of the latest rides. 
On Sunday, Matt Roloff shared some very happy moments with fans, and the joy was oozing out of the photos. Funny enough, it had nothing to do with the Super Bowl game that everyone else was watching. 
Instead, Matt was at one of the happiest places on earth with his girlfriend Caryn Chandler, son Zach Roloff and his wife Tori Roloff, as well as their kids Jackson and Lilah. The pics are found below.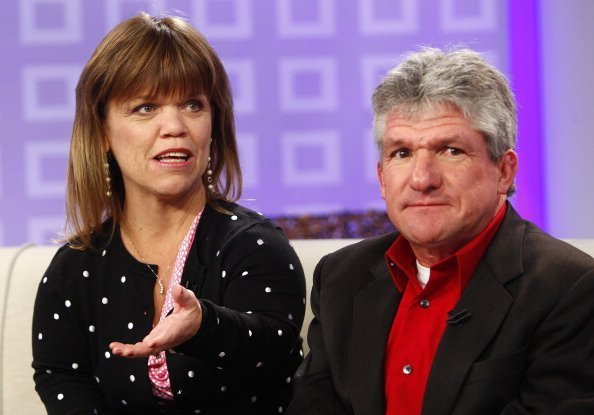 Matt and Caryn match in yellow
Matt, 58, got to be around for his granddaughter Lilah's very first visit to the magical world of Disney. The two-month-old may not have gotten to go on most rides, but whatever she saw was definitely full of wonder. 
The "Little People, Big World" star took to Instagram to share photos of the fun time he had with his girlfriend, Caryn, whom he got together with after leaving ex-wife Amy Roloff. 
Matt wore a plaid yellow and black button-down with blue jeans, while Chandler matched in a see-through yellow blouse and white undershirt with jeans, too. She also had on a pair of mouse ears for the occasion.
Matt and his family get a Fast Pass
In a second shot, Matt sat at the forefront of a family photo that featured son Zach to the left with his wife Tori behind him and Chandler to her right. Little Jackson sat in his carrier in the middle. 
Aside from the rides they'd planned to go on, Matt revealed that his family got lucky when they entered a draw and were selected to be among those who could go on the newest Disneyland ride. 
According to Soap Dirt, the park's latest ride is the Rise of the Resistance at Galaxy's Edge within the Star Wars pavilion. So Matt probably got the Fast Pass for the popular attraction.
Deeper meaning to Matt's project
Back in August last year, Matt gifted his grandson something meaningful and reminiscent of Disneyland. He put together a custom airplane ride for Jackson, two.
Matt was partially inspired to make it after Jackson was unable to go on a local ride at the country fair due to height restrictions. Mom Tori is also keenly aware of this setback.
In a May Instagram post, she talked about why she loves Disneyland in particular because there are no height requirements. At home, though, the family doesn't worry about these things at all.
Matt visits his grandkids
Last December, Matt shared precious moments of him and Chandler spending time with his grandkids during the holiday season. In one shot, the farm owner matched Jackson by wearing a red jacket.
Chandler and Matt sat in front of a fireplace holding onto the little ones. Everyone smiled except for baby Lilah, who looked to be fast sleep. We wonder if she slept during her trip to Disneyland, too.