Matt Roloff from LPBW Poses with Newborn Granddaughter Lilah Ray in a Recent Photo
"Little People, Big World" star, Matt Roloff, is a happy granddad in new photos as he celebrated the birth of his new granddaughter, Lilah, with a social media post. 
The famous reality star shared a picture of himself and the newborn, who is the product of his son, Jeremy's marriage, during the weekend. 
In the photo, Matt Roloff carried the infant, whose name has been revealed to be Lilah Ray to his bosom. The patriarch of the Roloff family exuded immense joy as he smiled for the picture.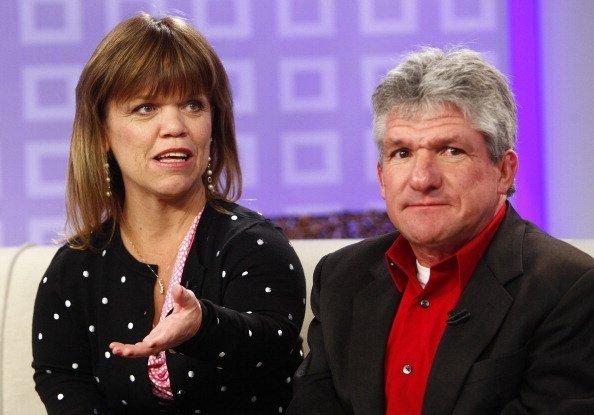 MATT EXPRESSES LOVE FOR LILAH RAY
In his caption, Matt revealed that baby Lilah is only now just 2.5 weeks old and that she is growing stronger than ever. He wrote:
"Grandpa loves Lilah Ray!!. I Can't wait to see her running around with cousin Ember and big brother Jackson! 2.5 weeks old and going strong."
Looking red-faced with excitement, Matt is apparently taken with the youngster. Even that much was evident to his fans! 
FAN LABELS MATT A "SMITTEN" MAN 
Matt's Instagram post has amassed many likes as well as compliments from fans. One especially thought that the famous reality star looked "smitten" with the newborn. The fan, @virgosiempre wrote: 
"Lilah a LP too? You look totally smitten."
Many other fans seemed to agree with the comment as they left messages to congratulate Matt as well as the new parents. Little Lilah Ray was born on Tuesday, Nov. 19 to Matt's oldest child, Zach and his wife, Tori. She weighed eight lbs., nine oz., and measured 18½ inches long. 
TORI DETAILS HER ORDEALS IN THE THIRD TRIMESTER 
Netizens have been with the young Roloff couple through their pregnancy journey. This is thanks to Tori's honesty and willingness to share how her struggles have helped her stay strong through it all. Once, the reality star wrote on Instagram:
"This last stage of pregnancy has hit me hard. I get so frustrated not being able to do things on my own. I've never been good at asking for help, and these days that's all I ever do."
AN UPDATE ON MATT AND CARYN CHANDLER 
If nothing else, her honesty is one attribute that many have found very admirable, and so, she has received great support from fans all over the world. 
It is not only baby Lilah's birth that has brought joy to the Roloff's and even most importantly, Matt. The 58-year-old's relationship with new girlfriend Caryn Chandler is reportedly still going on very strong. 
It is common knowledge that the couple is commonly criticized because the beginnings of their relationship remain shrouded in mystery. 
However, this has done nothing to mar their relationship, and by the looks of things, Chandler has become entirely accepted by the family.