Patrick J Adams' from 'Suits' Has Been Married to 'Pretty Little Liars' Star Troian Bellisario for Three Years
Patrick J. Adams and Troian Bellisario's marriage is one of the best-kept secrets in Hollywood. Still, it tells a beautiful story of love, dedication, and a choice to be happy.
In 2016, after an extended engagement, "Suits" star, Patrick J. Adams, and "Pretty Little Liars" actress, Troian Bellisario, said their "I dos." Like everything in their life, it was a well-kept secret.
The couple wedded in a private rustic ceremony off the central coast of California. The only people they let into their happy day were family and very close friends.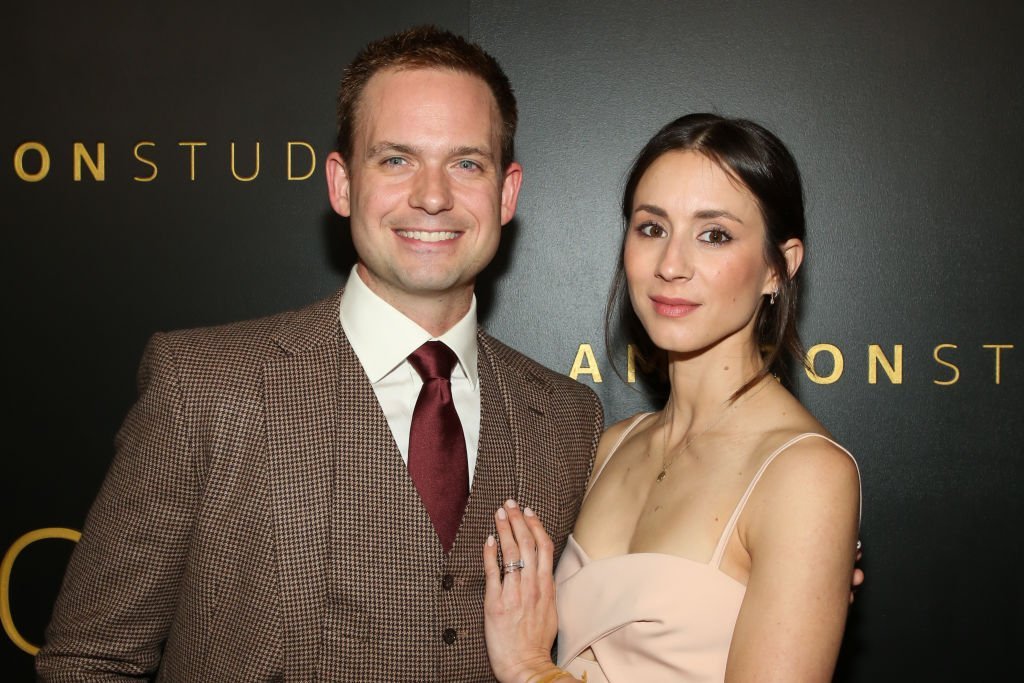 A PRINCESS IN WHITE AND GOLD
The latter includes their co-stars from the shows they starred on at the time. Famous faces at the wedding consist of Ashley Benson, Lucy Hale, Tyler Blackburn, Chris Pine, and Brendan Hines.
Adams and Bellisario looked lovely in bohemian-inspired outfits and shared a kiss in front of the ocean. The then-bride wore a sleeveless wedding dress and a gold crown. 
AN APPRECIATION OF LOVE
The ceremony was so beautiful that it moved their guests to tears. Zachary Quinto, a friend of the couple, wrote on IG that he is deeply moved by their commitment to "Truth" and each other.
They broke up a year into their relationship, and Adams got himself a small part on PLL in an attempt to win her back.
For Blackburn, he felt a deep appreciation of love, and an inspiration he could not put into words. Hale, on the other hand, gushed on the affection the then-newly weds had for each other, and the beauty of their union.
IT WASN'T LOVE AT FIRST GLANCE
Before the coastal wedding, Adams and Bellisario had been together for eight years. They were engaged for two, beginning from 2014, and were excited when they made things more permanent.
The two met in 2009 when co-starring in the play, "Equivocation." The actress played her husband's romantic interest, but it wasn't love at first glance for them.
AN UNDENIABLE LOVE
The couple started as friends but began dating shortly afterward. They broke up a year into their relationship, and Adams got himself a small part on PLL in an attempt to win the actress back.
The move worked, they got back together, and the rest became history. Now, Adams and Bellisario are happily married, and parents to a 1-year-old daughter.
The couple welcomed their daughter in October 2018. In an IG post at the time, the actress expressed her joy in becoming a mom and thanked her husband for supporting her through her pregnancy.
The actor and the actress adore their little Aurora, whose name they didn't release at her birth. The couple still keeps their lives private — except for a tell-all interview in May 2019 — but the love and happiness they feel are undeniable.